Mother's Day Printable Card, Bookmark, and Gift Tag
May is almost here and Mother's Day is just around the corner. Today I'm sharing free Mother's Day printables that you can use for a special mom or grandmother.
Included are a card, bookmark, and gift tag that you can use for Mother's Day.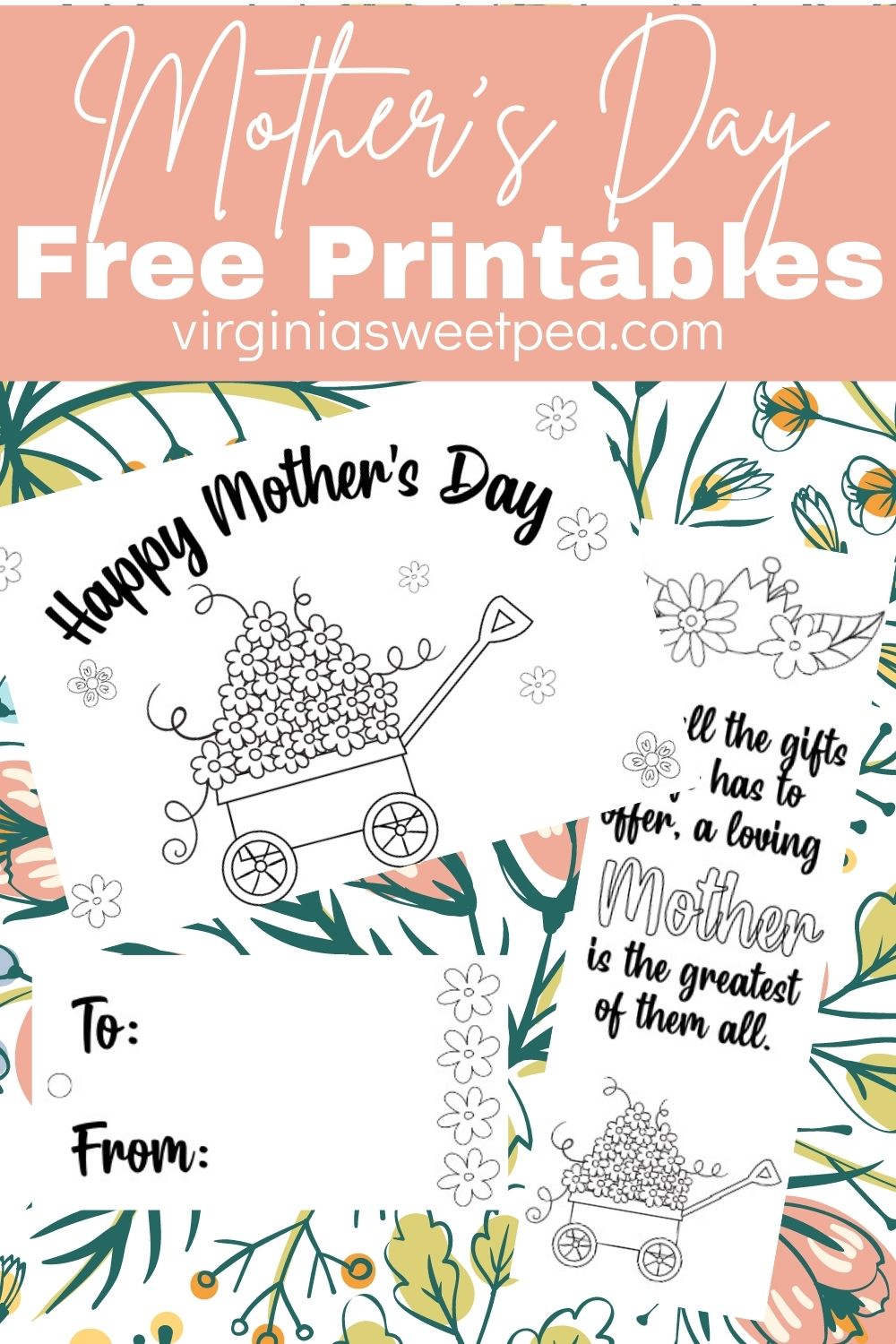 Free Mother's Day Printables
Print this out on cardstock, color and cut out, and you have a trio of things to use for Mother's Day.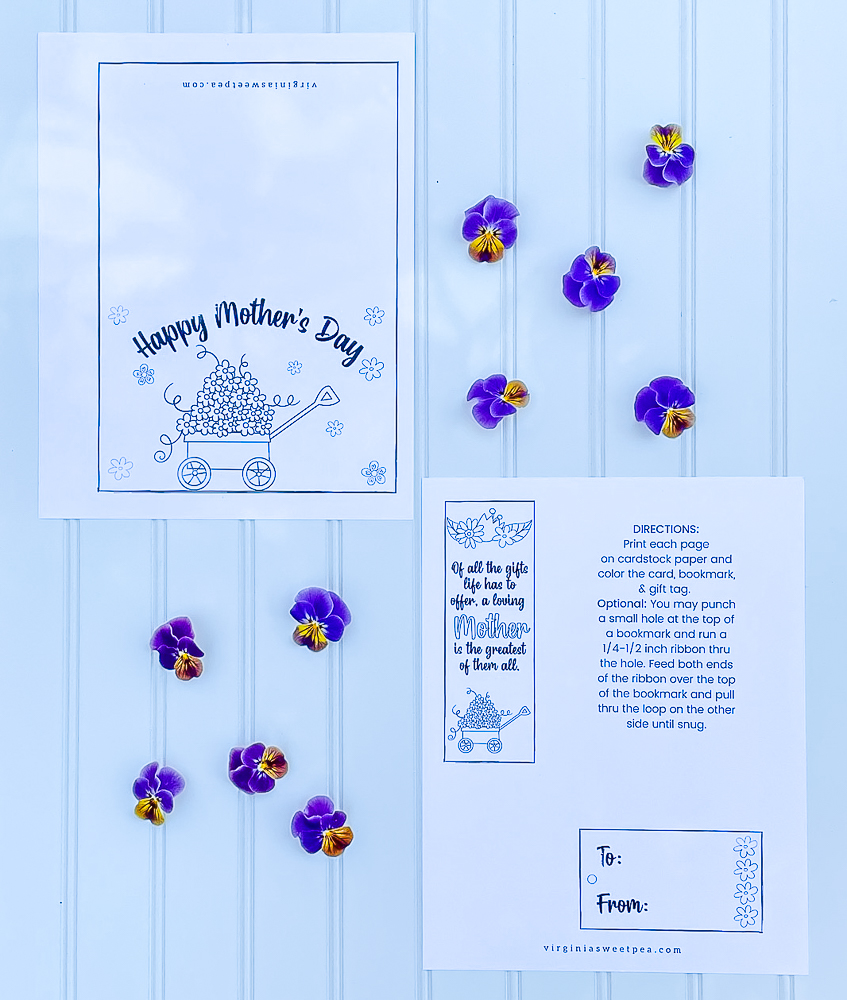 I love spending Mother's Day with my mom. Last year, since it was quarantine season, we had a picnic on her farm with 360 degrees of the Blue Ridge Mountains. I'm not sure what we'll do this year.
In case you are wondering how I'm doing with my radiation, I thought I would give a small update. I have five more radiation sessions to go but for now, they are on hold because my platelets have dropped drastically and are too low right now for treatment. I will have bloodwork on Friday and if my numbers have increased, I will have another session.
Each session brings more side effects and more fatigue. My biggest struggle is a constant yucky feeling stomach and no appetite. Food just doesn't taste good and even swallowing it is difficult. My hair is thinning and I know it will all fall out but right now I still have hair and I'm grateful for that. I will be very glad when this is all over and I start to feel better.
I colored this card, bookmark, and gift tag yesterday while I waited for a doctor's appointment and then for my radiation appointment. I'll have to admit that it was a fun way to make time pass quickly!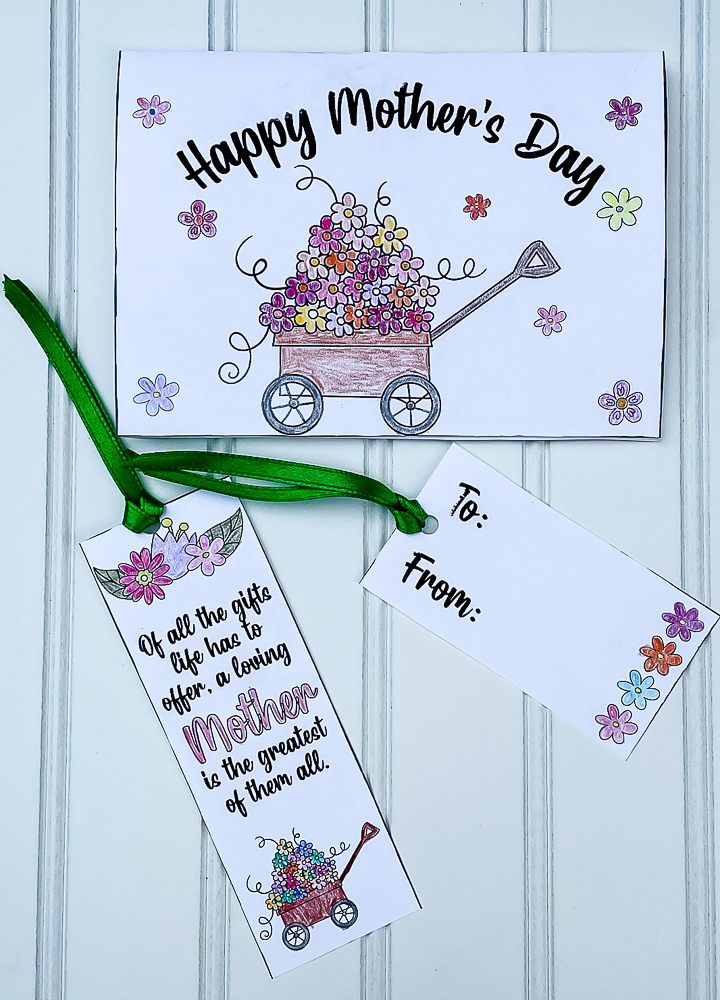 I haven't purchased a Mother's Day present for my mom just yet but when I do, I'm al ready to wrap it and use this gift tag.
Mama loves to read and I like to buy books for her on Amazon. I've got two on the way for her that aren't supposed to be for Mother's Day, but if I don't see her before Mother's Day, I'll put the bookmark in one of the books for her.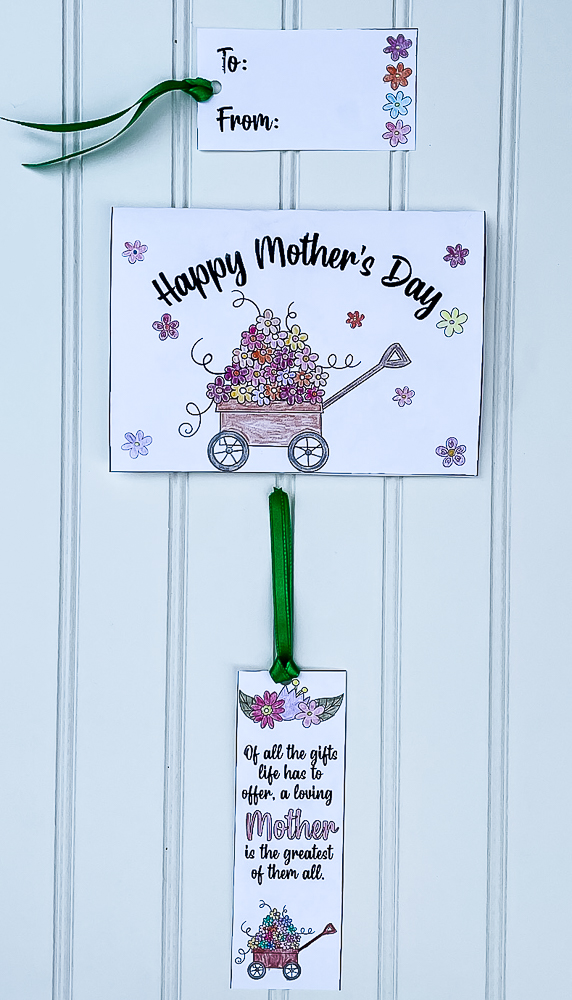 How to Print the Mother's Day Printables
To access the free printables, subscribe to my blog and you'll receive a welcoming email with the password. Then head to my free printable library, to print.
If you are already a subscriber, the password can be found in any email from me that you have received.