Goodwill Find Updated With Paint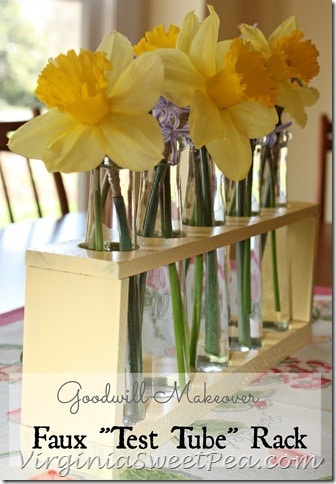 Over spring break I had time to stop in at a new Goodwill in my town and found several great items for the home including this set of flower vases designed to look like a test tube holder. I though this would be a handy item to have for a quick centerpiece and the $2.95 price tag was quite affordable.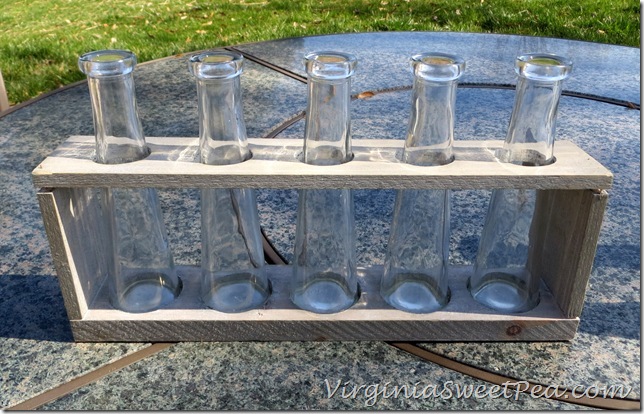 The top piece was nailed in place but coming apart. I removed all of the nails so that it would be easier to fill the vases with water and also to clean them after each use. After a few coats of light yellow spray paint, my faux test tube holder vase was ready to be adorned with spring blooms.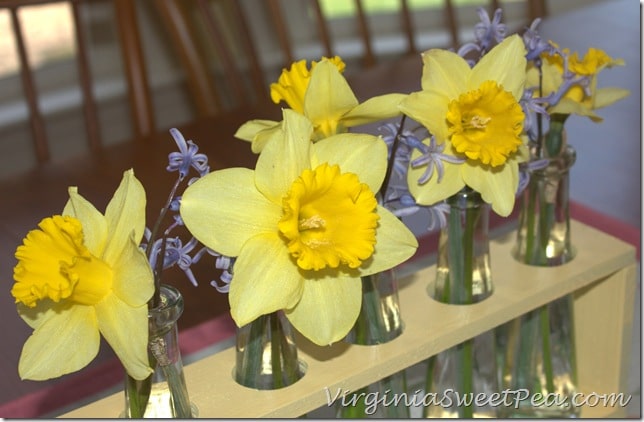 This arrangement look pretty from both sides.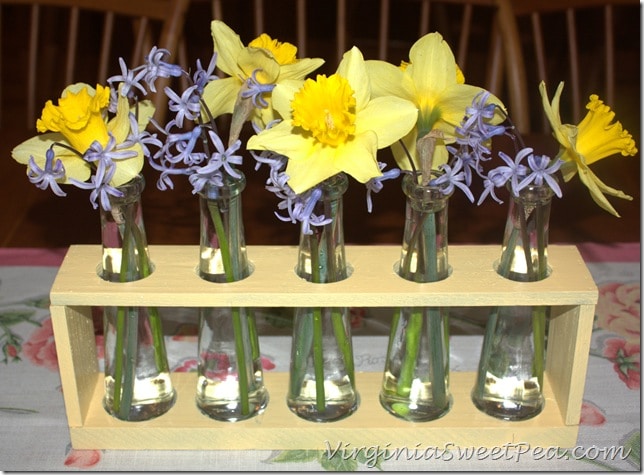 I'm so glad that spring is here and things are blooming once again.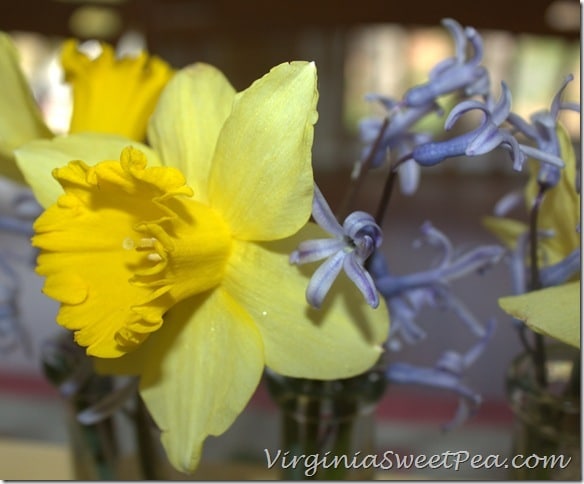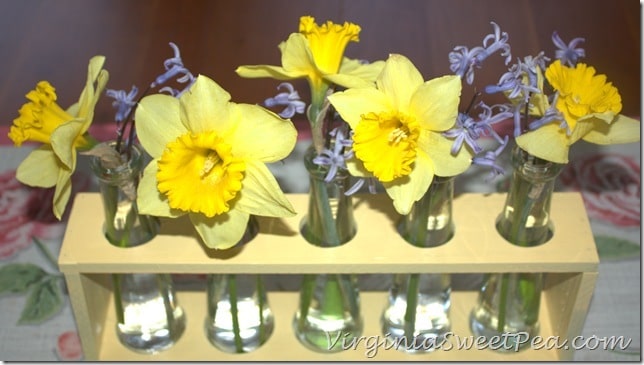 I think I'm going to enjoy using this new-to-me set of vases. If I get tired of the yellow I can always paint it another color!