I Finished My Radiation Treatments!
On April 12, I started radiation treatment for the leptomeningeal disease that invaded my brain and spine from my lung cancer. My treatment plan was for 17 sessions of whole brain and spine radiation. Yesterday I finished this grueling treatment plan!
After a quick visit with my radiation oncologist, I got to ring the bell to celebrate the end of my treatment.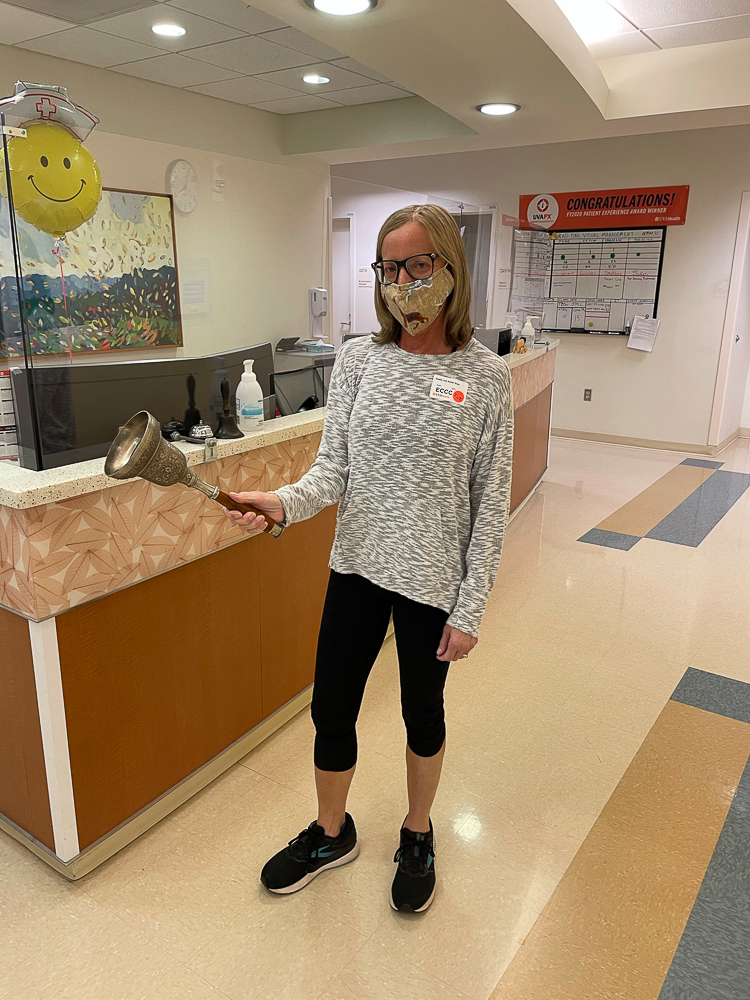 My wonderful team at UVA took the best care of me through my treatments. I am so grateful to be treated at UVA where every single person who works with me is nothing short of amazing.
When I got home yesterday, thanks to some special friends, I had a few surprises waiting for me.
My friends, Terri and Nicole, had balloons and a gift tied to my door.
My sweet friend, Kate, left a flower arrangement cut from her beautiful yard.
What the Treatments Were Like
Many have asked what my treatments were like and how long did they take.
Like I usually do when I post a cancer update, I'm including pictures of me living my best life while I endured treatment.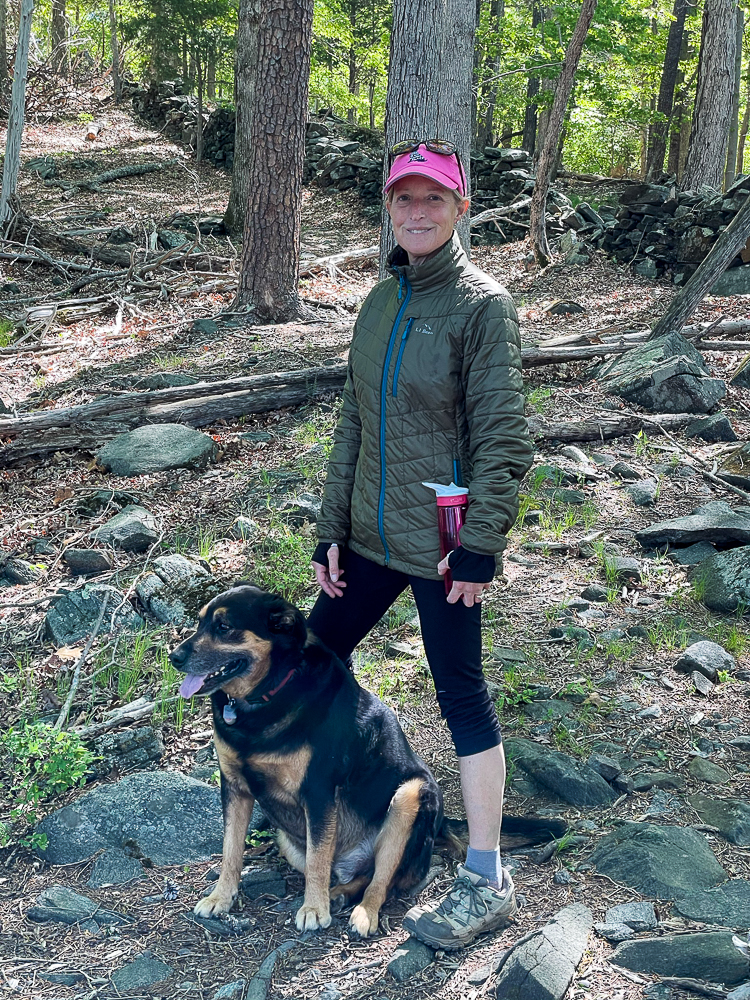 For each session, the first thing that happened was I nestled my body on the radiation table into a mold made of my body. The mold was very comfortable since it was custom-made for me. Then two radiation therapists used Sharpie marks on my stomach to get my body in the exact position for treatment.
When that was done, they then put the giant mesh mask over my head and shoulders and hooked it to the table. The marks were then checked again to make sure they were in the correct place.
Next, a CT was done of my brain. If I wasn't in the correct position, I was adjusted and another brain CT was done. The process continued if necessary until my position was exact.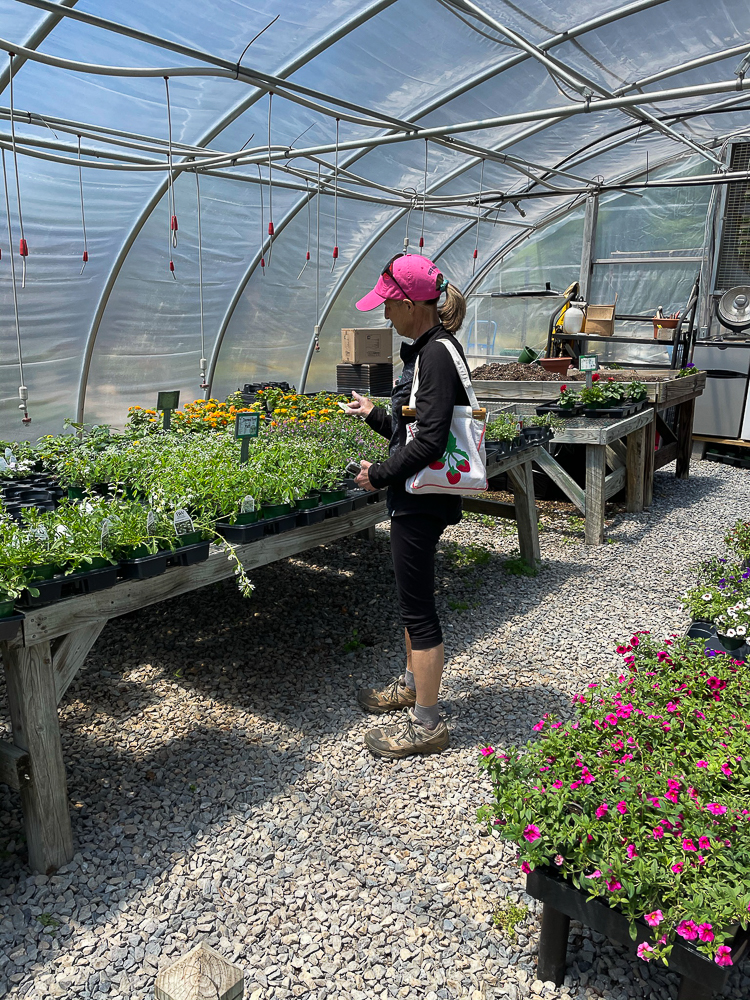 After the brain CT, a CT of my spine was done to check that my position was perfect. Only once did it take five CTs to get my positioning perfect. Usually, it took three CTs.
The actually radiation treatment was 14 minutes. When they were radiating my brain, every single time I smelled an unpleasant odor. I did not notice any odor during the spine radiation. Music was playing during my treatment which helped to occupy my mind.
Total time for the treatment was usually about an hour. It's a three hour round trip for us to get to UVA, so each treatment was a long day. Many days I not only had treatment, but also had bloodwork and a doctor visits. Those days were especially long.
Side Effects
After my first radiation treatment, I had the worst side effects. Around midnight I woke up with a headache and feeling very sick to my stomach. I spent a lot of time in the bathroom that night throwing up.
The next day my amazing UVA team nipped those problems in the bud by prescribing a steroid and an anti nausea medication.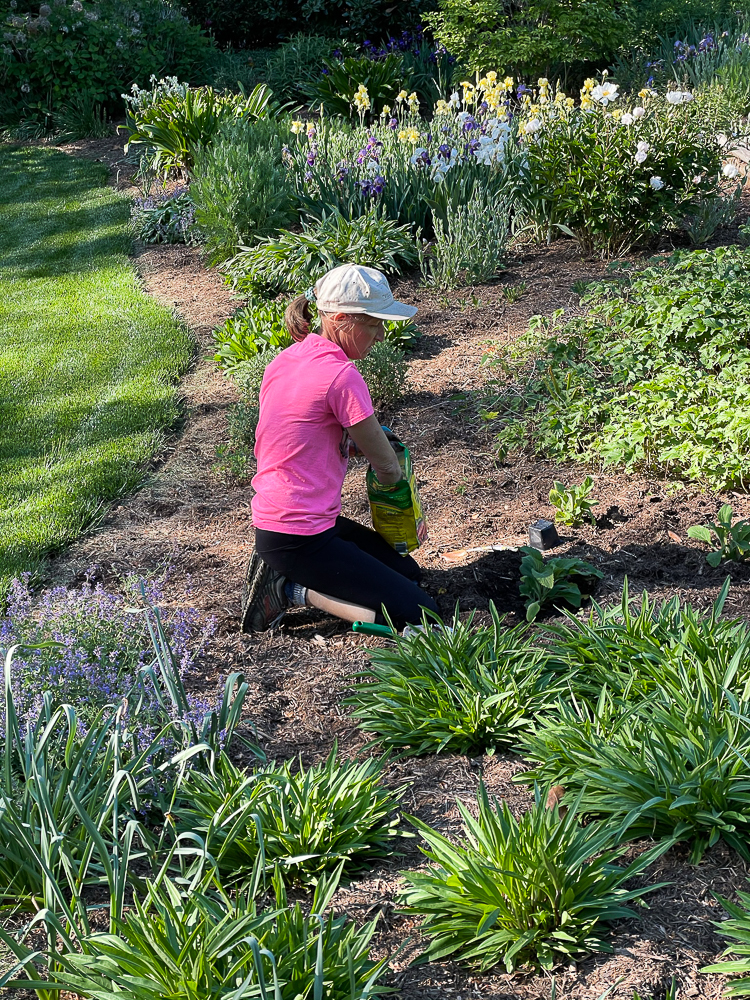 Another challenging side effect was loss of appetite and loss of taste. When I started my double dose of Tagrisso in the fall, I soon noticed that my taste buds had changed. Sweets no longer tasted good to the girl with the biggest sweet tooth. Once radiation started, sugar began to be repulsive to me. Even fruit doesn't taste good to me now.
My appetite is slowly returning and I'm eating much more than I was. Food is medicine right now and I know it is important to fuel my body so that it can heal.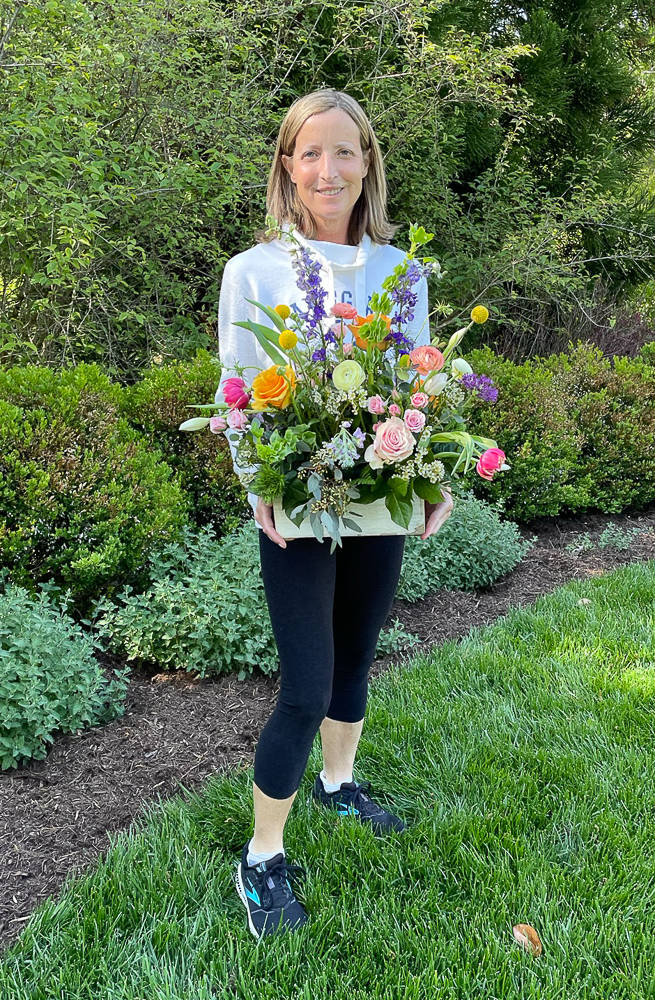 Other side effects have been fatigue, a fuzzy feeling in my brain, and hair loss. My balance also has been a bit wonky at times.
My hair started to fall out around week three of treatment. I currently still have hair but it is very thin. When I run my fingers through my hair or brush it, I lose quite a bit. I don't know if it will all fall out but I've got my fingers crossed that enough will stay on my head to get by until it starts growing again.
Delay in Treatment
My treatment was delayed from April 29 – May 4 because my platelets dropped to a low number. The days off from radiation ended up being a relief to my body and during those six days, my body felt better and better with each passing day.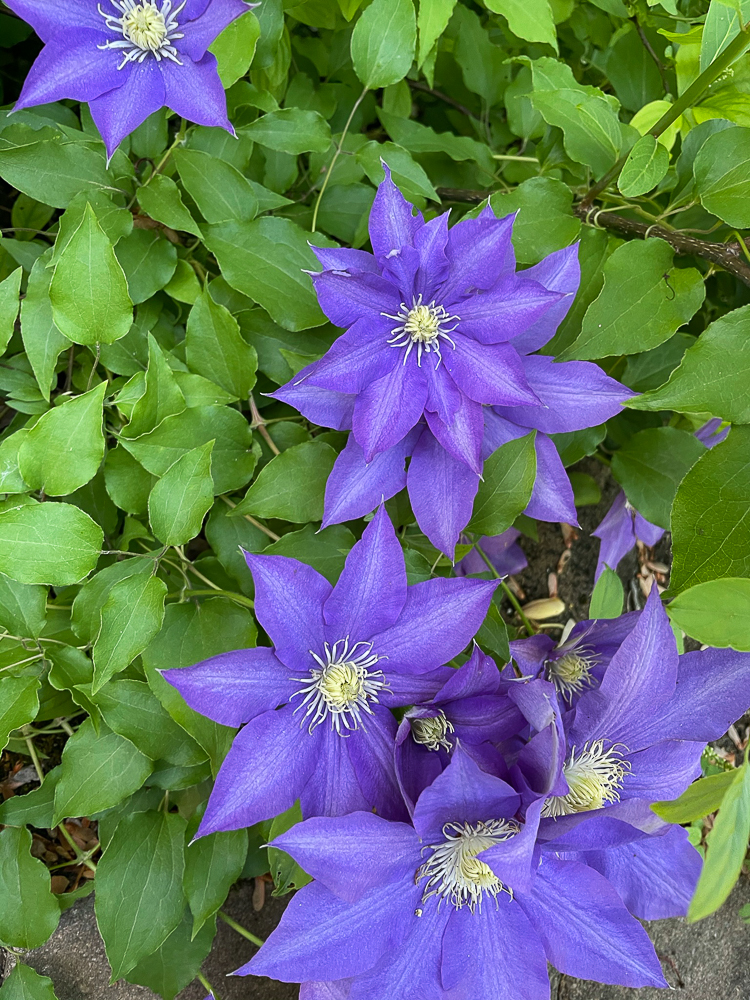 On May 5 my platelets were high enough to resume my treatments.
What's Next
My bloodwork will be carefully monitored over the next few weeks and I'll continue to see both my regular and brain oncologists on a regular basis. In June, I'll have a brain and spine MRI and chest/abdomen CT to check on the state of this horrid cancer.
Thank You
I am so grateful for the support that I receive through my blog. Your support, prayers, and comments mean the world to me!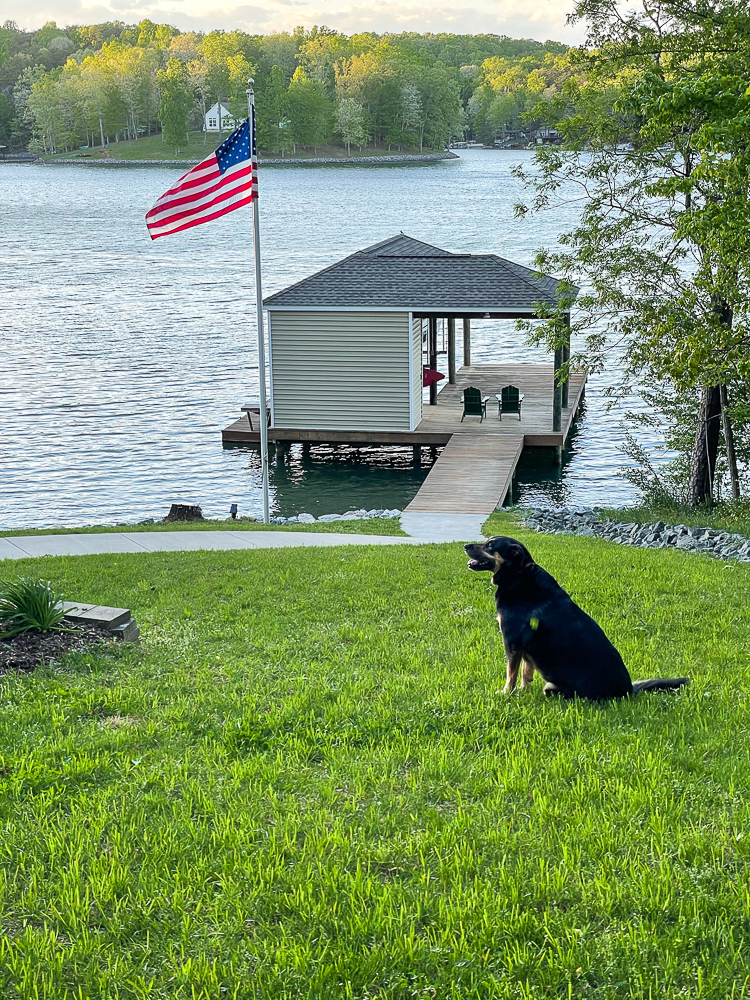 I am looking forward to summer and spending a lot of time relaxing at the lake.