Snowflake Ornament from Clothespins
Grab a few clothespins from your laundry room and use them to make a clothespin snowflake ornament, perfect for hanging on a Christmas tree.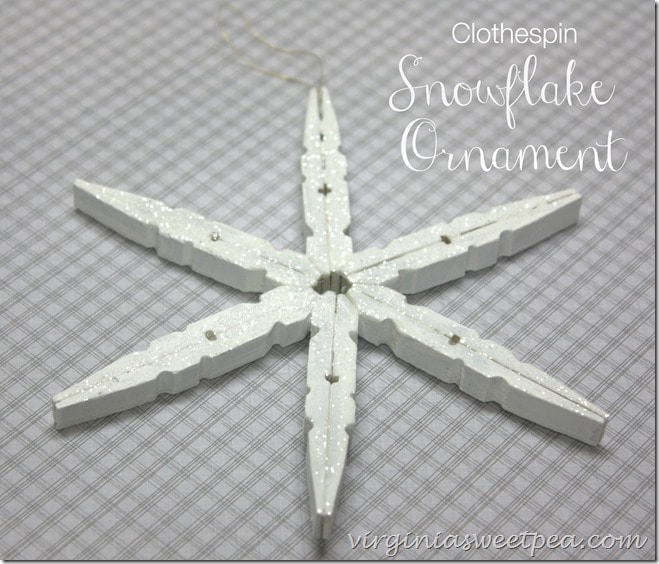 Are you looking for a fun and easy ornament to make for your Christmas tree?
How about a snowflake crafted from clothespins?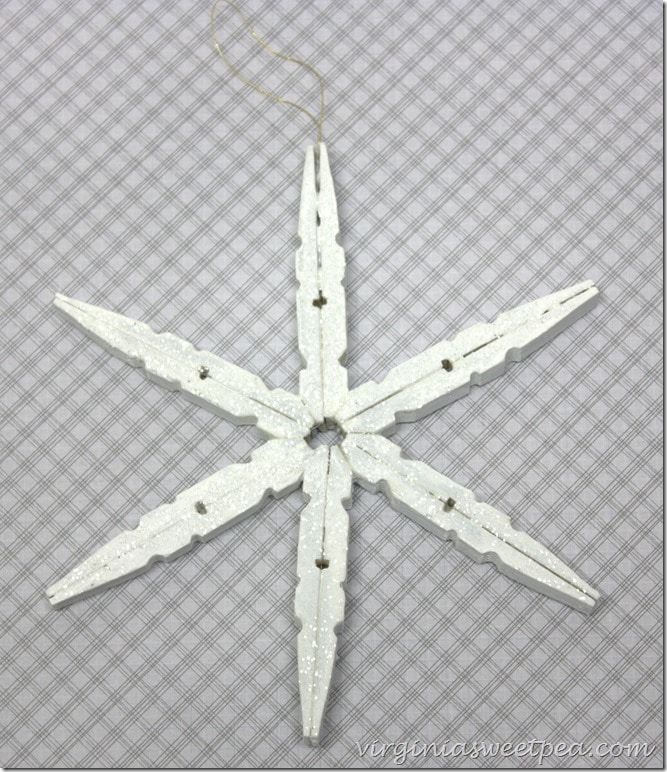 How to Make a Clothespin Snowflake Ornament
You will need six clothespins to make an ornament. Be sure that your clothespins are the same size.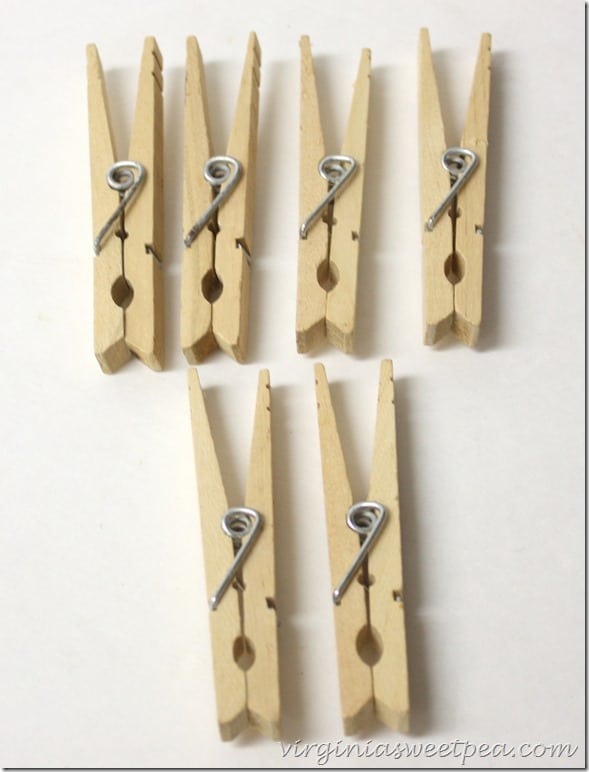 1. Remove the spring from each clothespin.
To loosen the spring, pull one side of the clothespin to either the left or right. This will loosen the spring and you'll easily be able to remove it.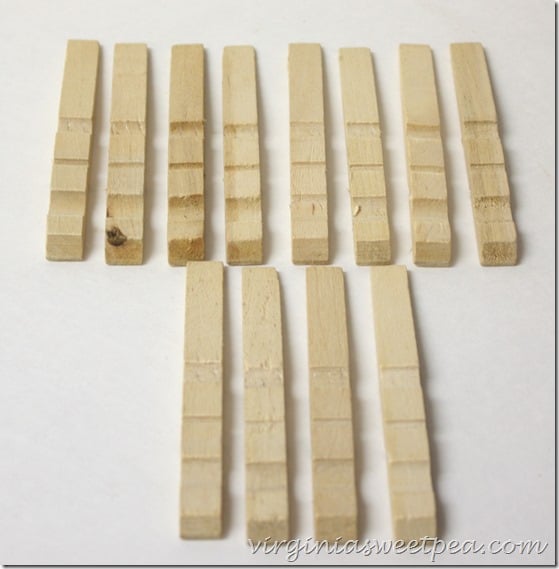 2. Glue each clothespin together with the flat sides facing in.
Sandwich a hanger between one of the clothespins as it is glued. I used a thick gold thread leftover from another project but ribbon would also be pretty.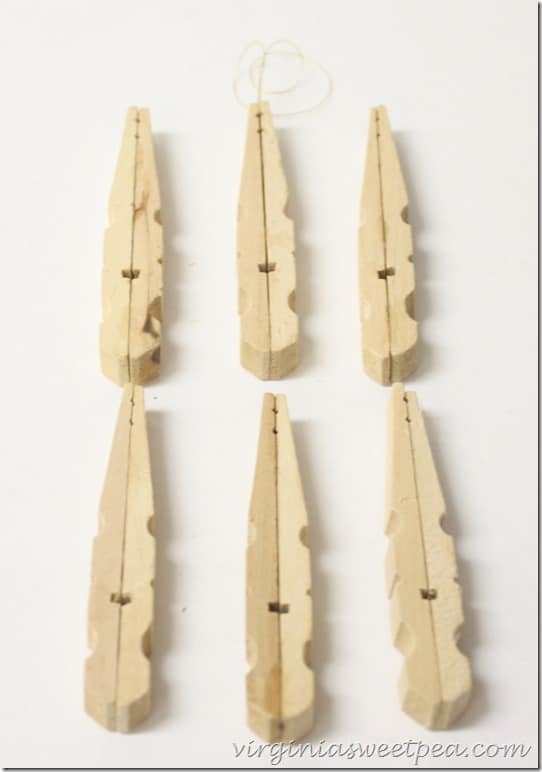 3. Glue the clothespins together to form a snowflake.
I used e6000 glue to create a strong bond.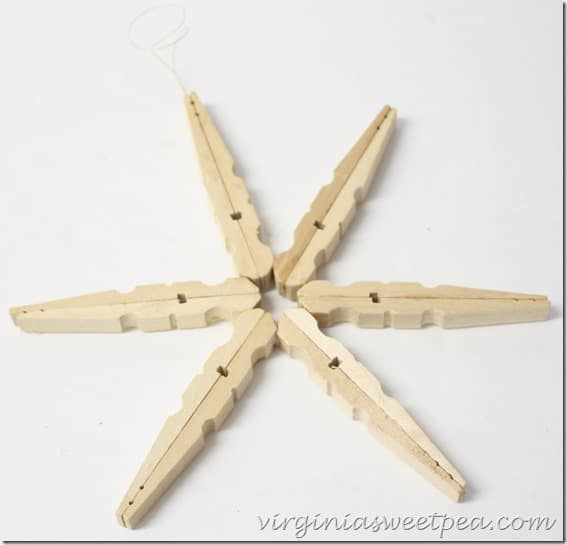 4. Paint the clothespin ornament with white craft paint.
I used this paint for my ornament.
After the ornament is dry, brush on a thin coat of Mod Podge and sprinkle with white glitter.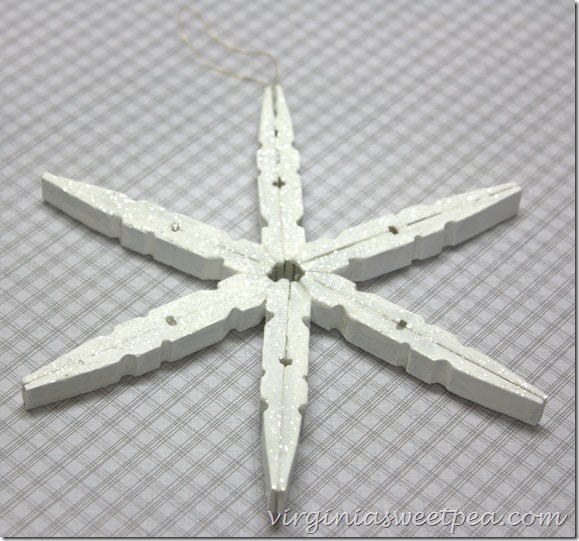 Enjoy the Ornament!
This snowflake ornament will be so pretty on my tree surrounded by sparkly white lights.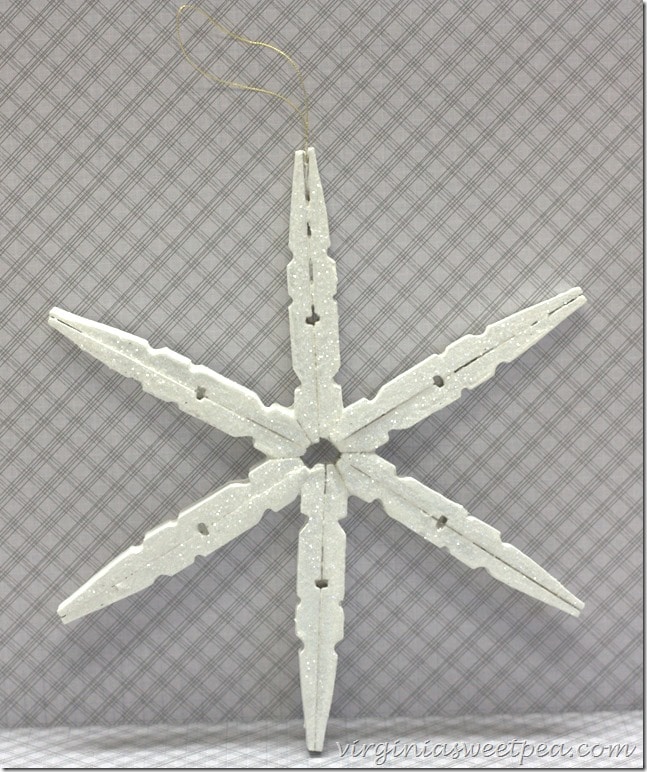 The great thing about this ornament is that it doesn't need to be packed away after Christmas.
Hang them from windows as a winter decoration or attach them to a wreath for your front door.
For more handmade ornament ideas, be sure to visit my project gallery
Handmade Christmas Ornament Ideas
I've teamed up with 30+ bloggers to bring you a collection of handmade ornaments that are sure to inspire you to make a few of your own. Enjoy browsing through the collection!