Fall in Vermont – Part Two
Last week I shared Fall in Vermont – A Leaf Peeping Trip where I shared some of our recent Vermont vacation. Today I'm sharing more of what we enjoyed while we were in Vermont.
Fall in the Town of Woodstock
Woodstock, Vermont is a quintessential New England town that is full of charm and beauty. We never get tired of walking around this town and enjoying both the houses and the pretty views.
This shot is from a bridge in town that leads to Billings Farm.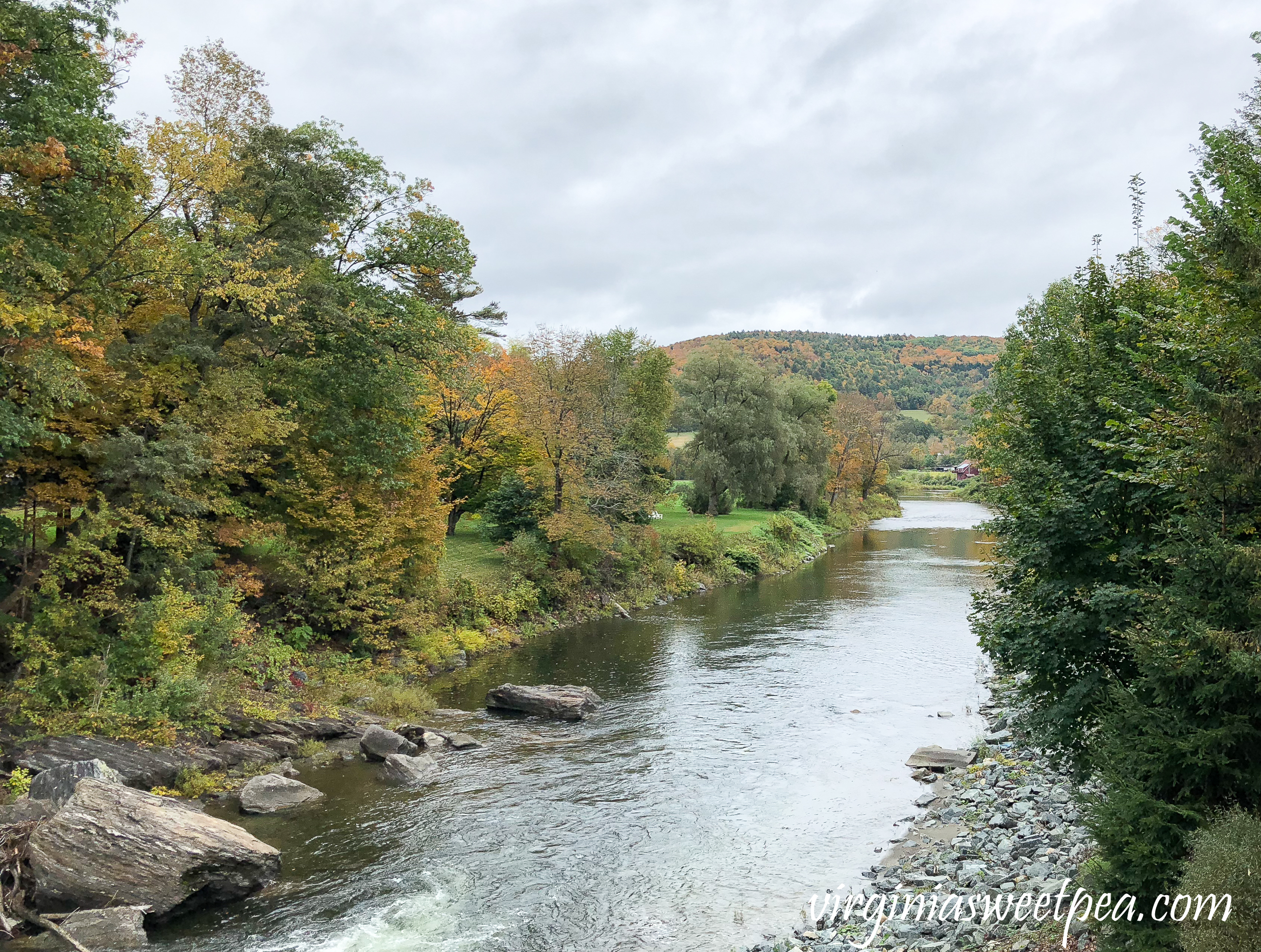 This shows the view from the opposite side of the bridge.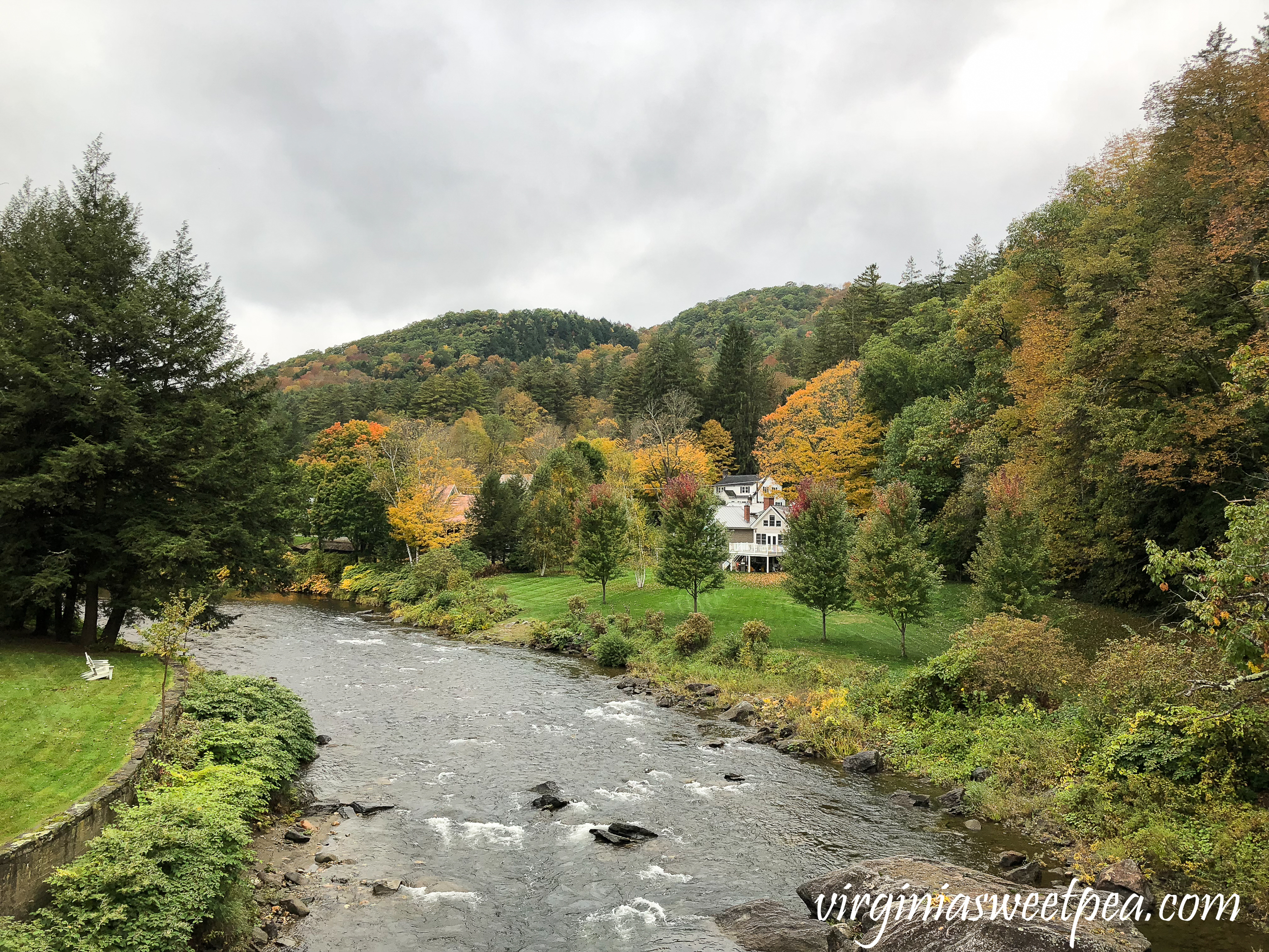 One evening we were walking and saw a charming dinner party being held in this house's yard.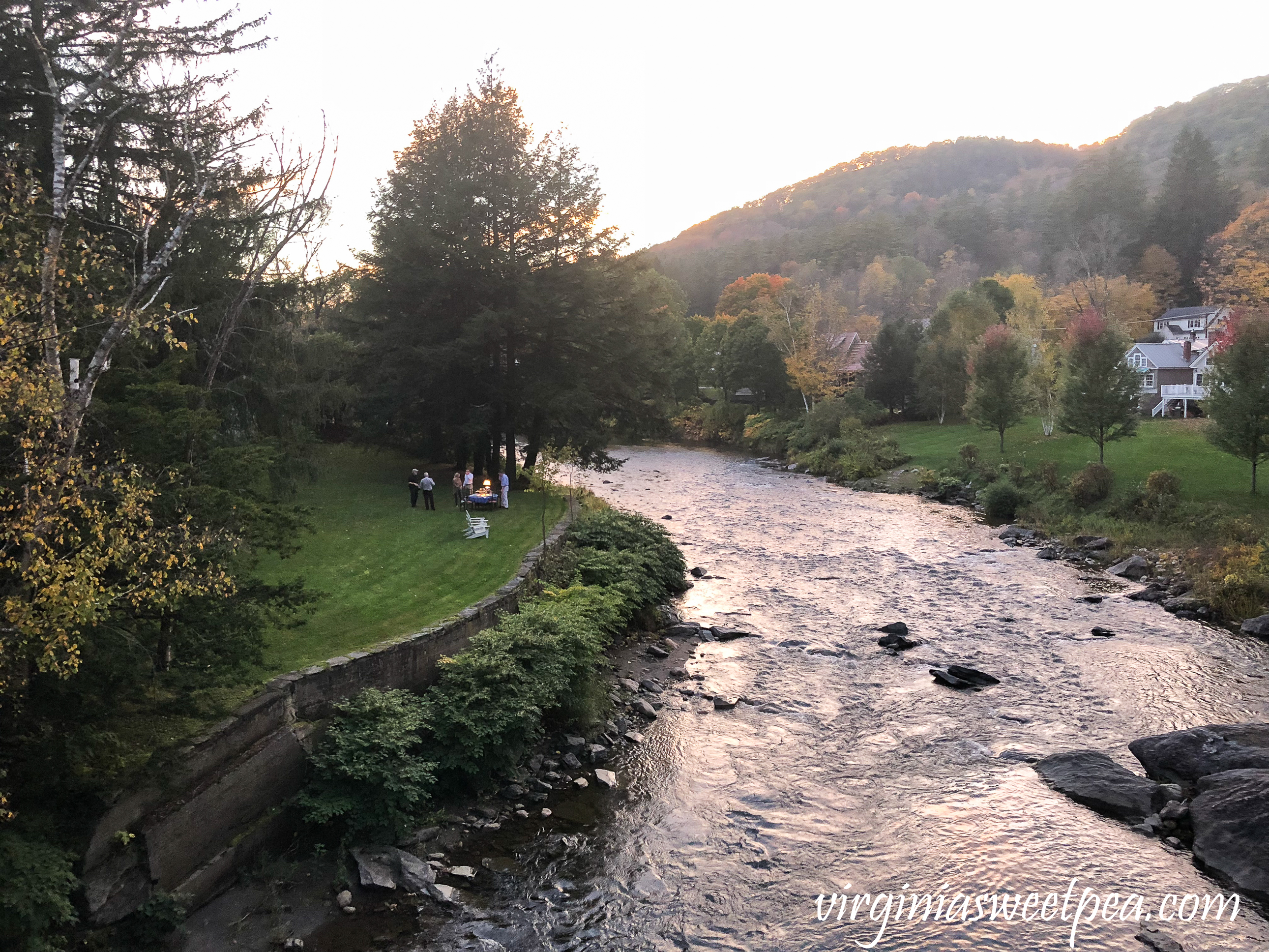 The town is full of charming houses and every single one was decorated for fall.
I want a shelf above my windows for pumpkins.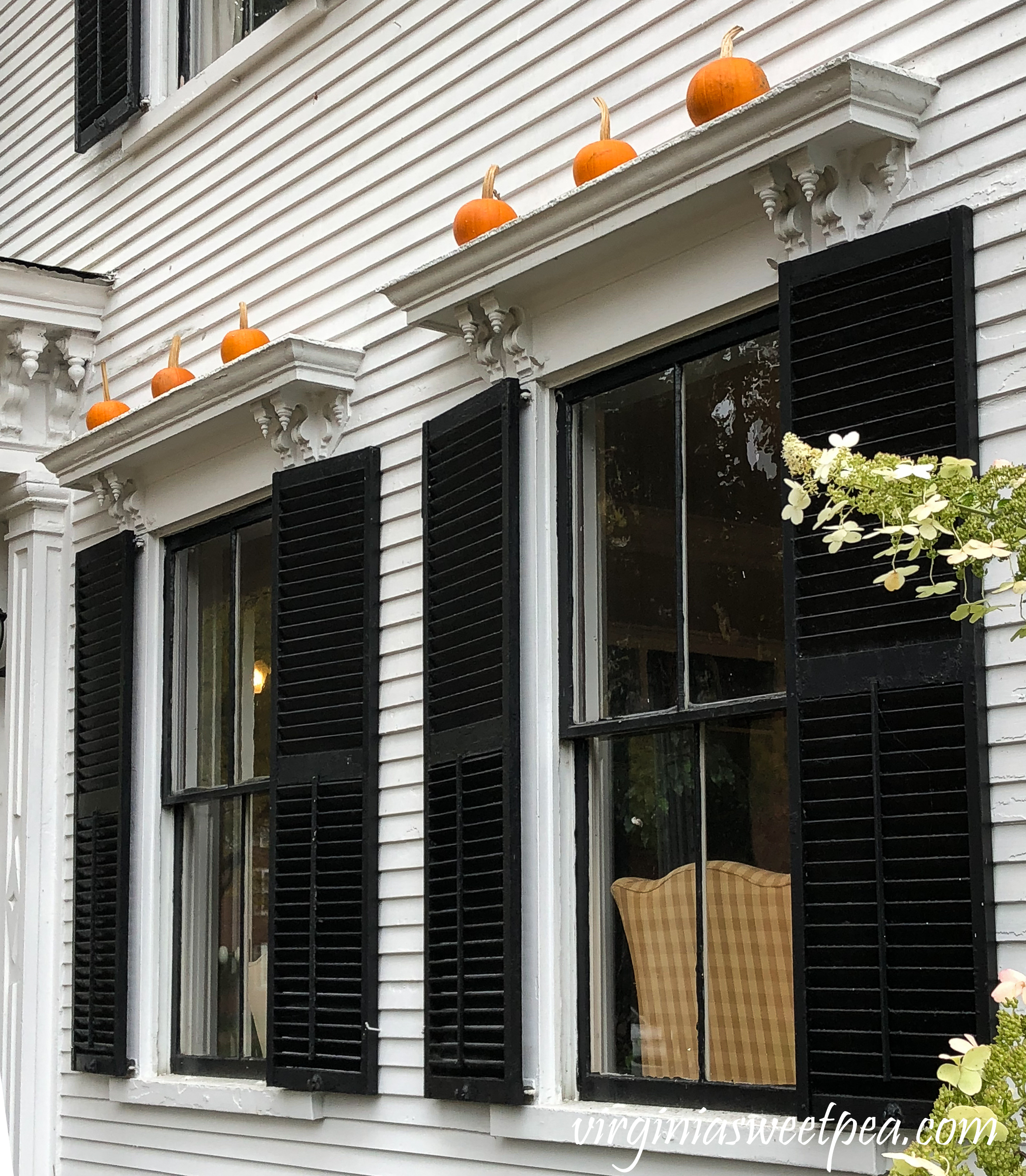 This home created a vignette on their front porch with a sign inviting people to use it for photographs. Of course I had to make Sherman pose here.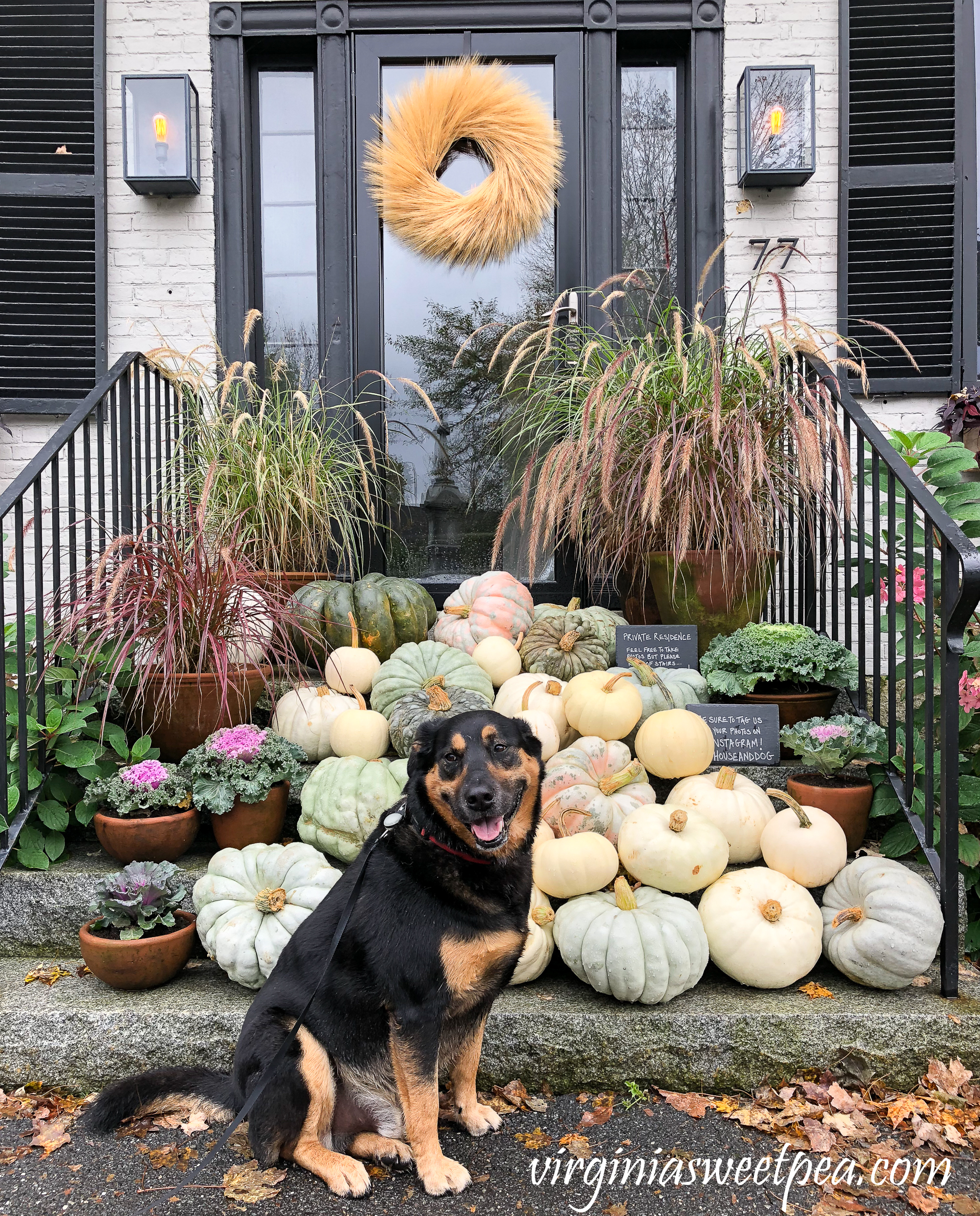 And then he had to pose here among the leaves on the ground.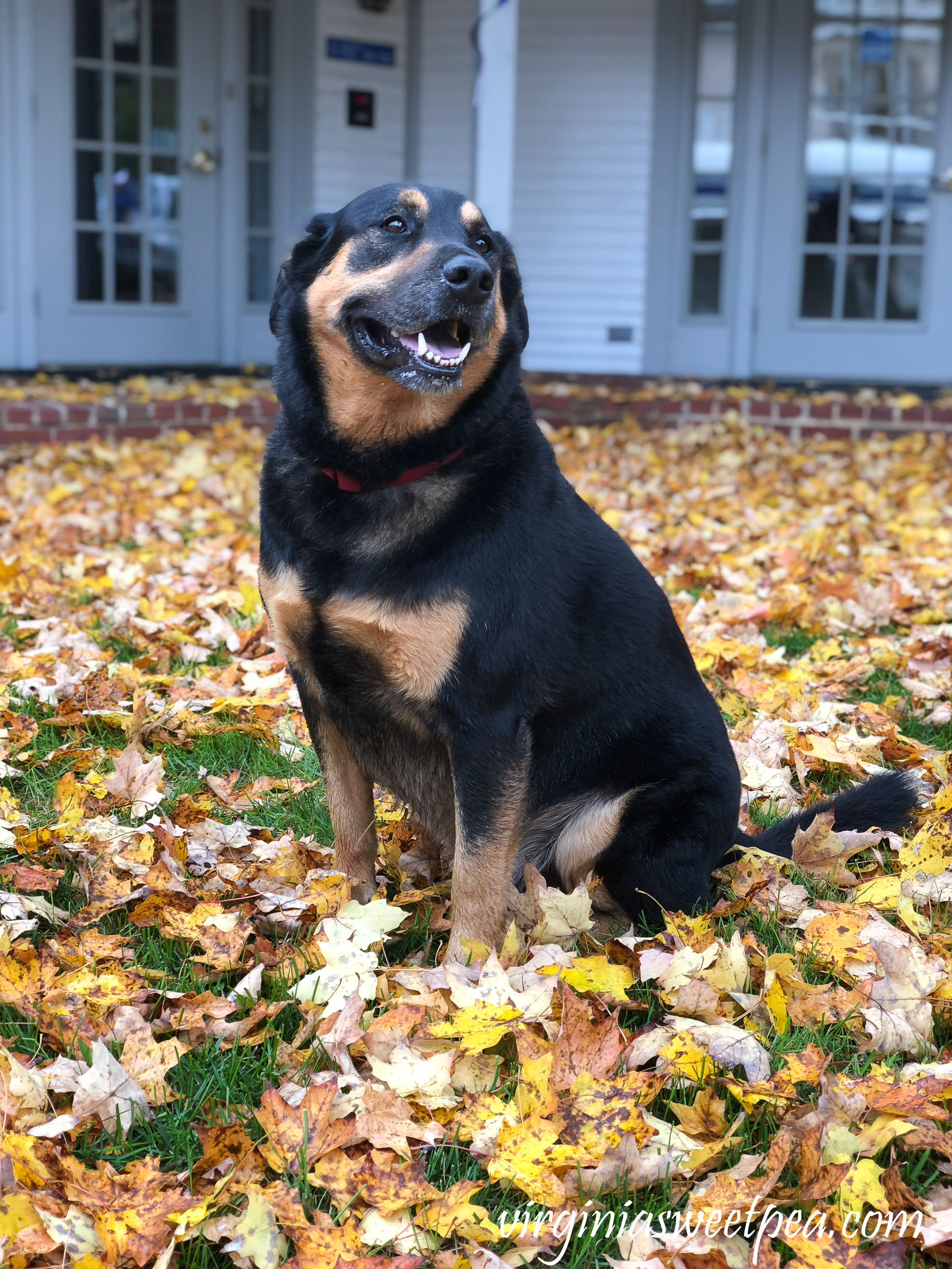 A treat for this trip was getting to meet my friend, Shelley, from Calypso in the Country, along with her dog, Rosie. I also got to enjoy dinner with Wendi and her husband but didn't take any pictures. Wendi blogs at H2O Bungalow and The North House. The North House is a duplex that she renovated in Ludlow, VT. It's a vacation rental and we got to tour one side of it. The other side was rented, so I didn't get to see it in person.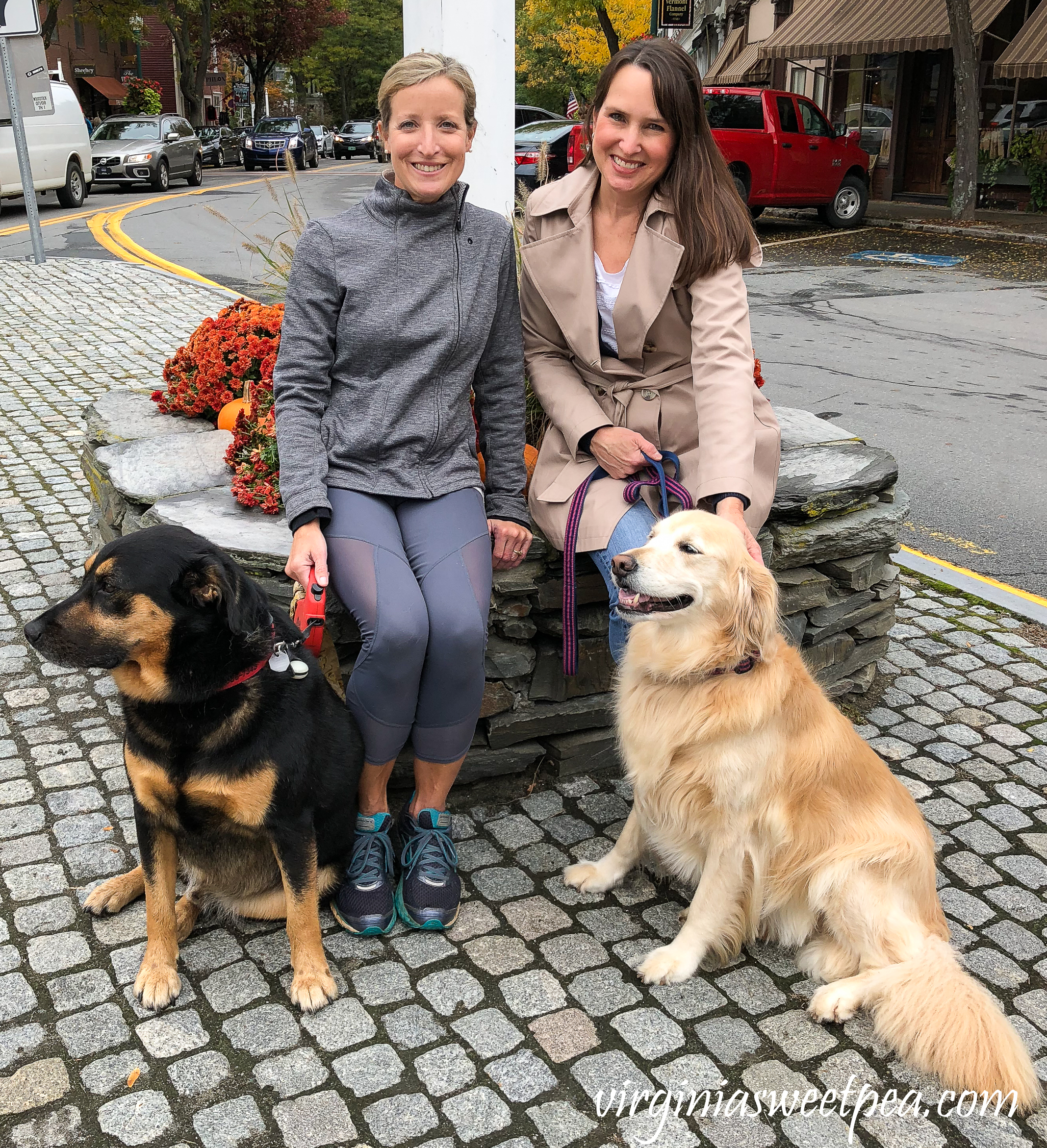 Leaf Peeping in Vermont
Our vacation days in Vermont started with hiking with Sherman in the morning followed by a drive in the afternoon. This picture was taken near Tyson, Vermont.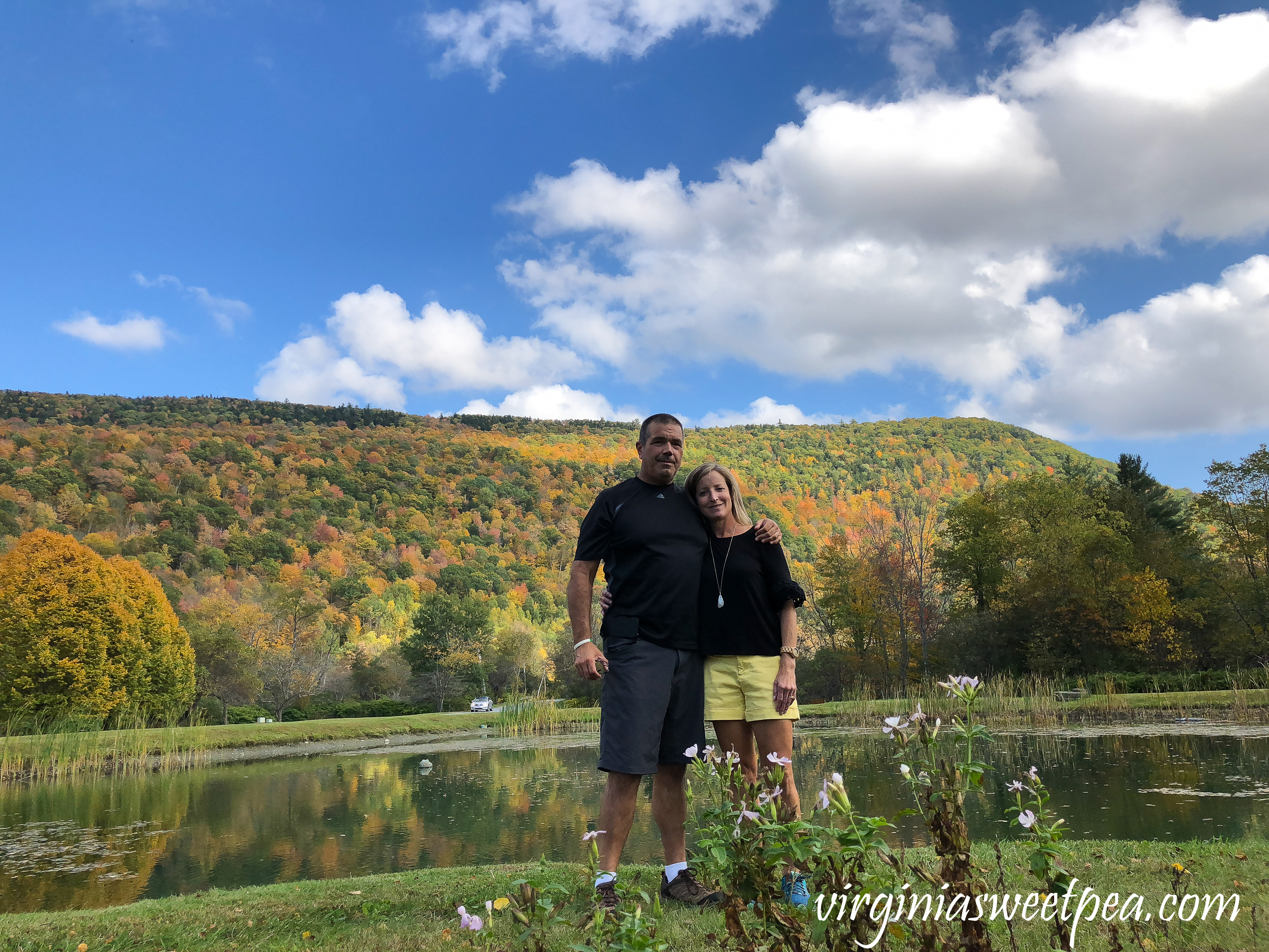 This picture is from the Calvin Coolidge State Historic Site in Plymouth, Vermont.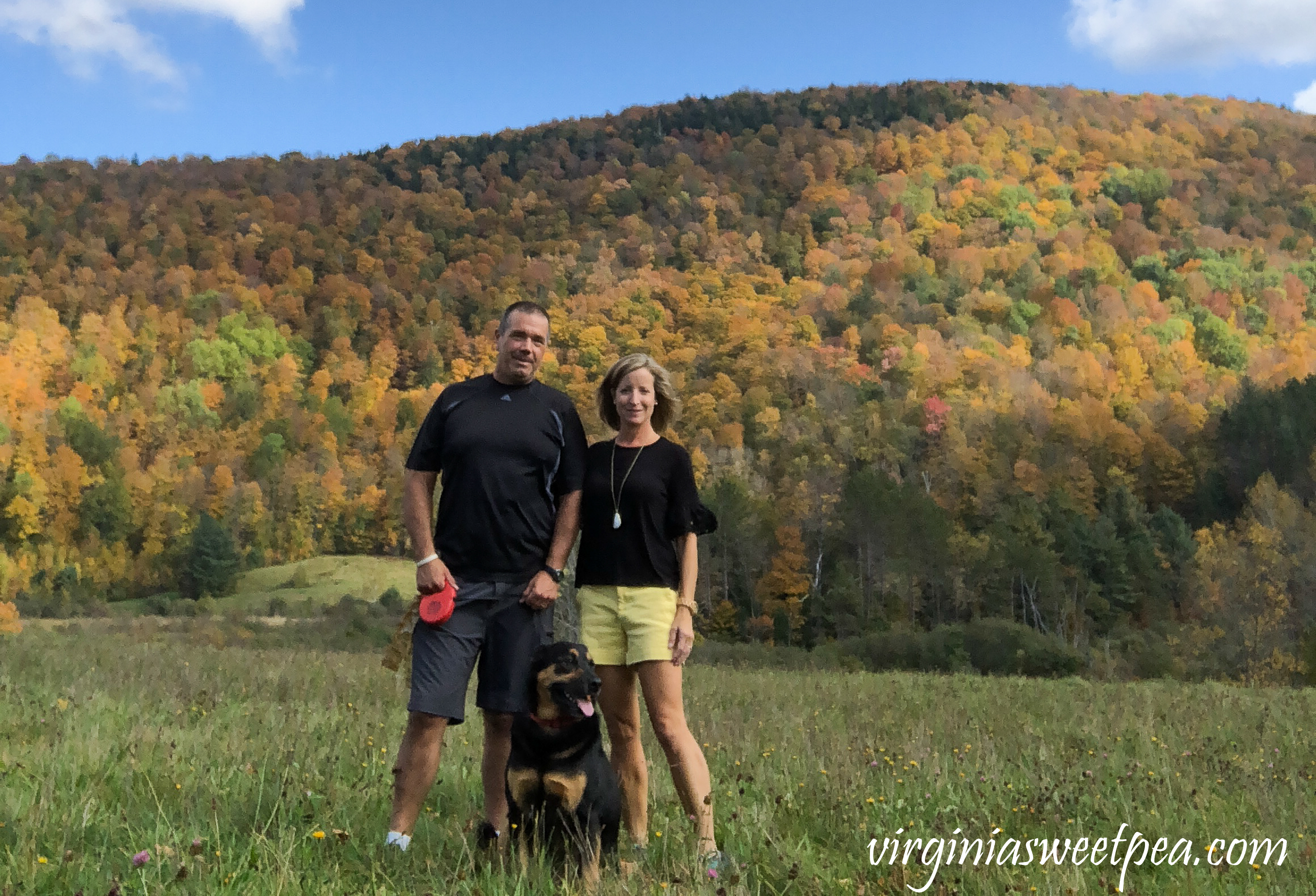 The day that we took these pictures was the only sunny Vermont day that we had on our vacation. It also was the warmest day. Since we had Sherman with us, we couldn't tour the Calvin Coolidge homestead or visit the museum but we'd already toured it on a previous vacation, so we just enjoyed the pretty views there.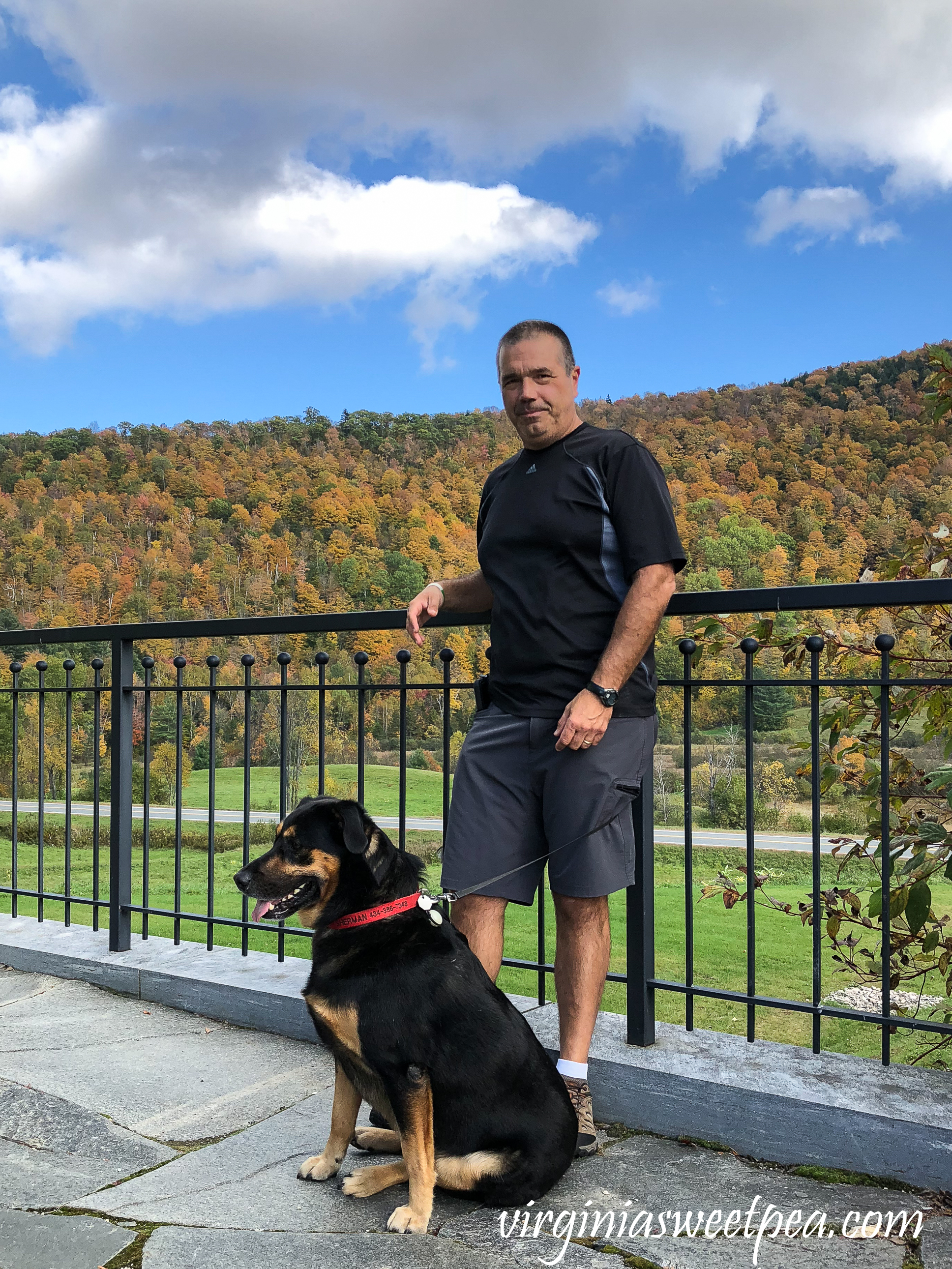 A highlight of our leaf peeping adventures was driving to the top of the mountain at Okemo ski resort. We've skied there many times and it was fun to see the trails not covered by snow and to enjoy the beautiful views.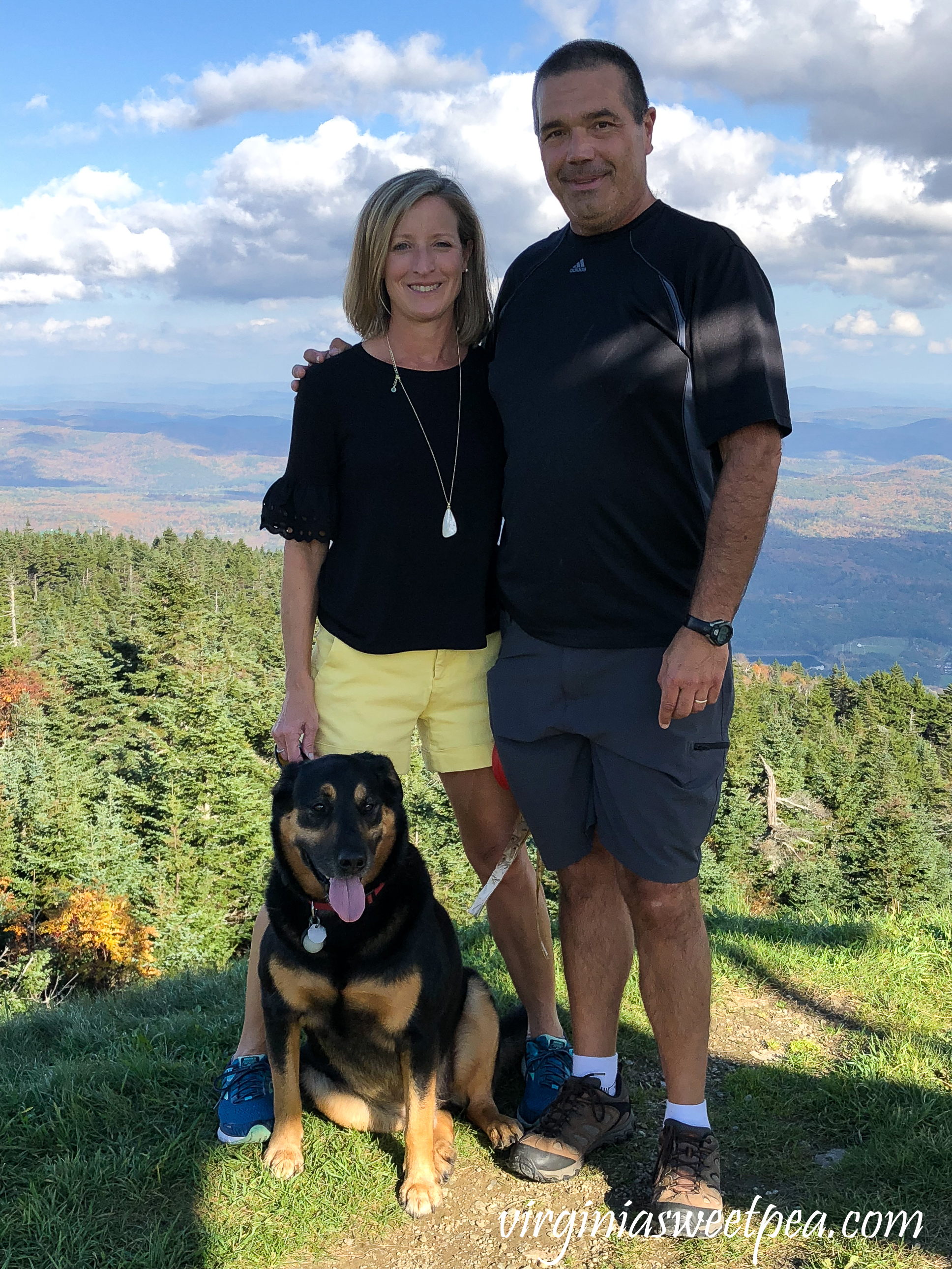 Every trip up the lift in winter is a long and cold ride. In winter all of those evergreens are coated in snow and it looks like a winter wonderland.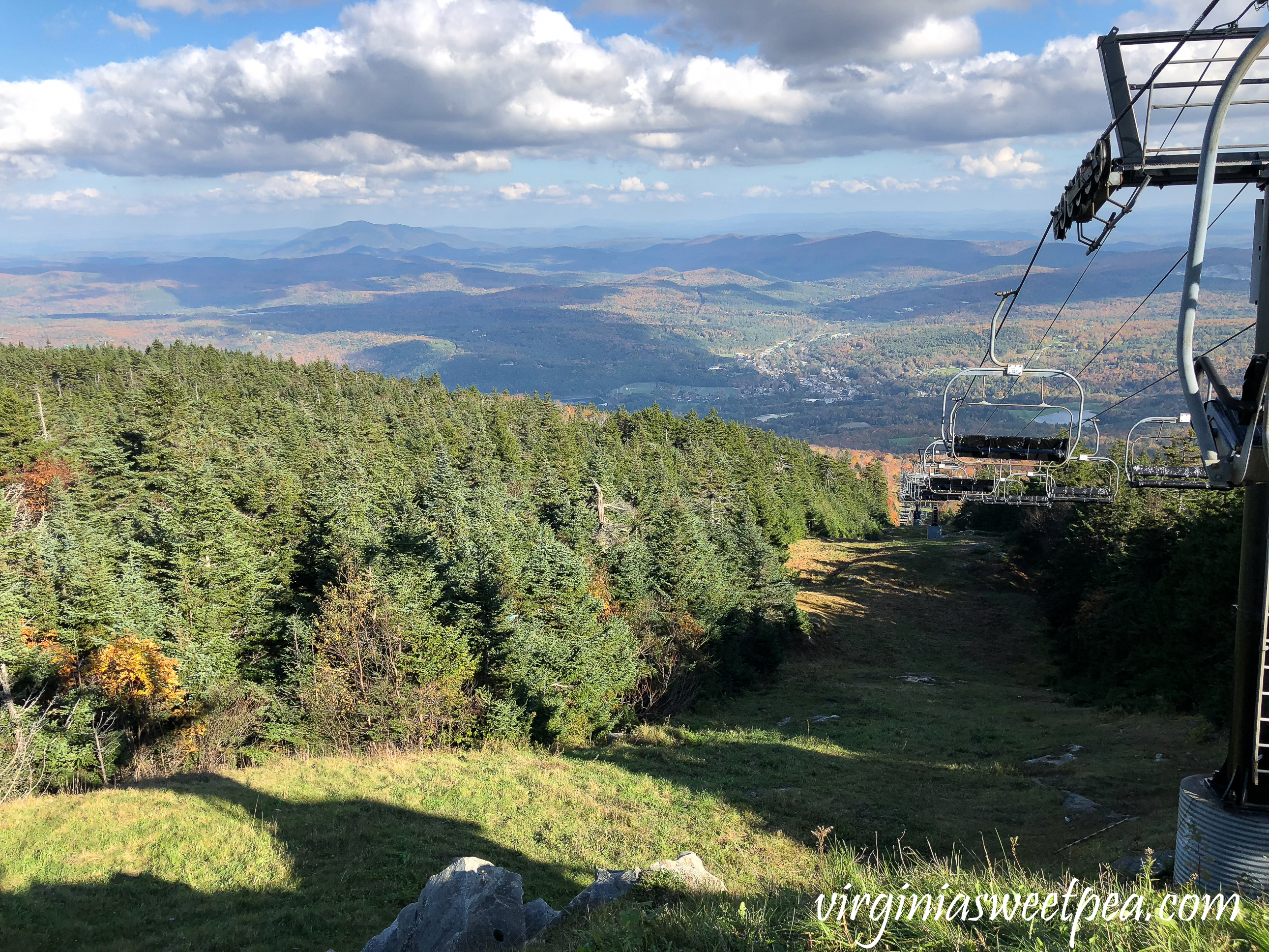 There's probably snow on these slopes by now!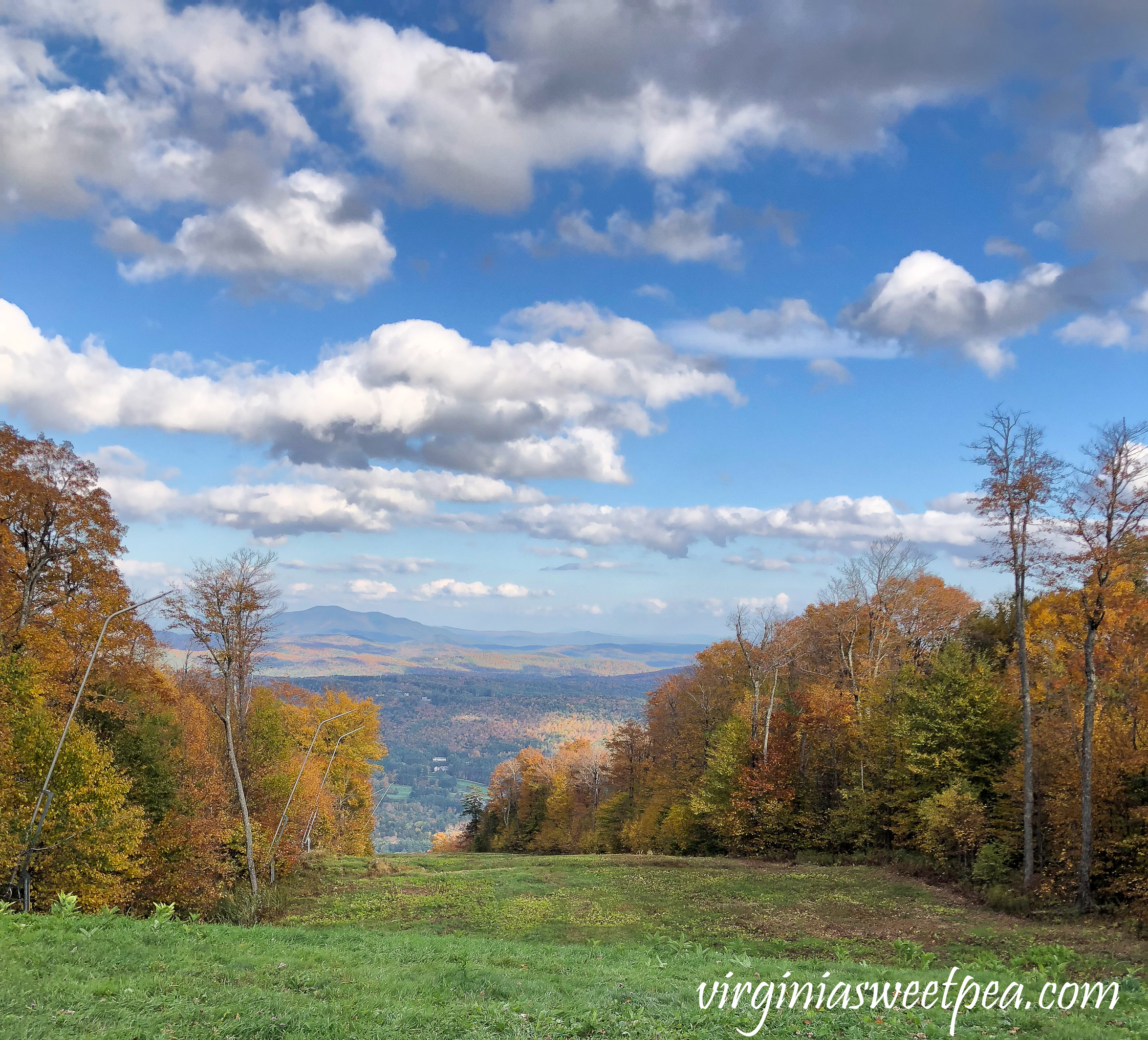 This picture was taken at Billings Farm in Woodstock. Billings Farm is a working farm with a dairy that you can tour. We didn't tour it this year but have many times in the past.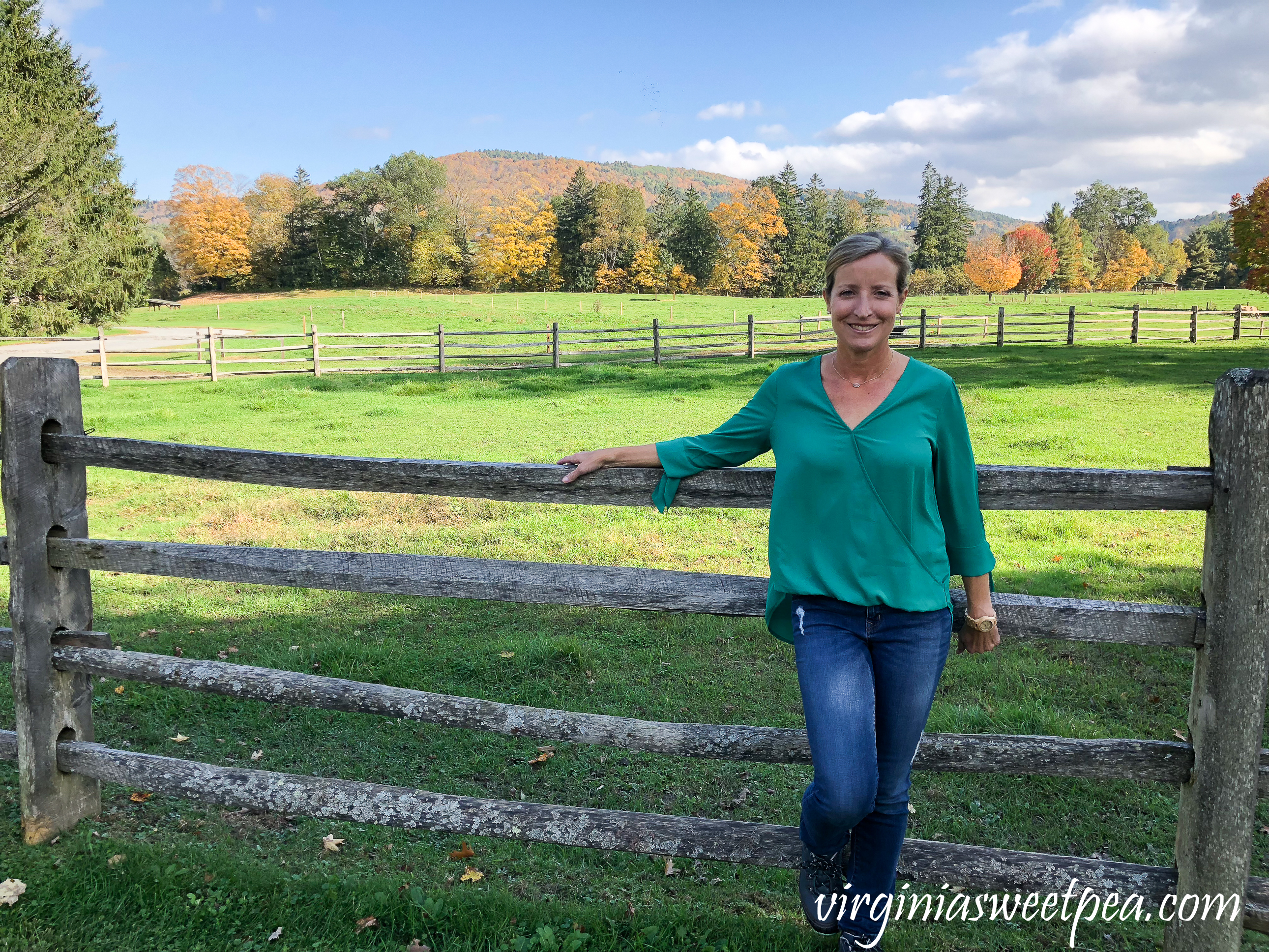 Have you ever noticed that dogs look like their owner? I call Sherman and Mr. SP, "The Twins."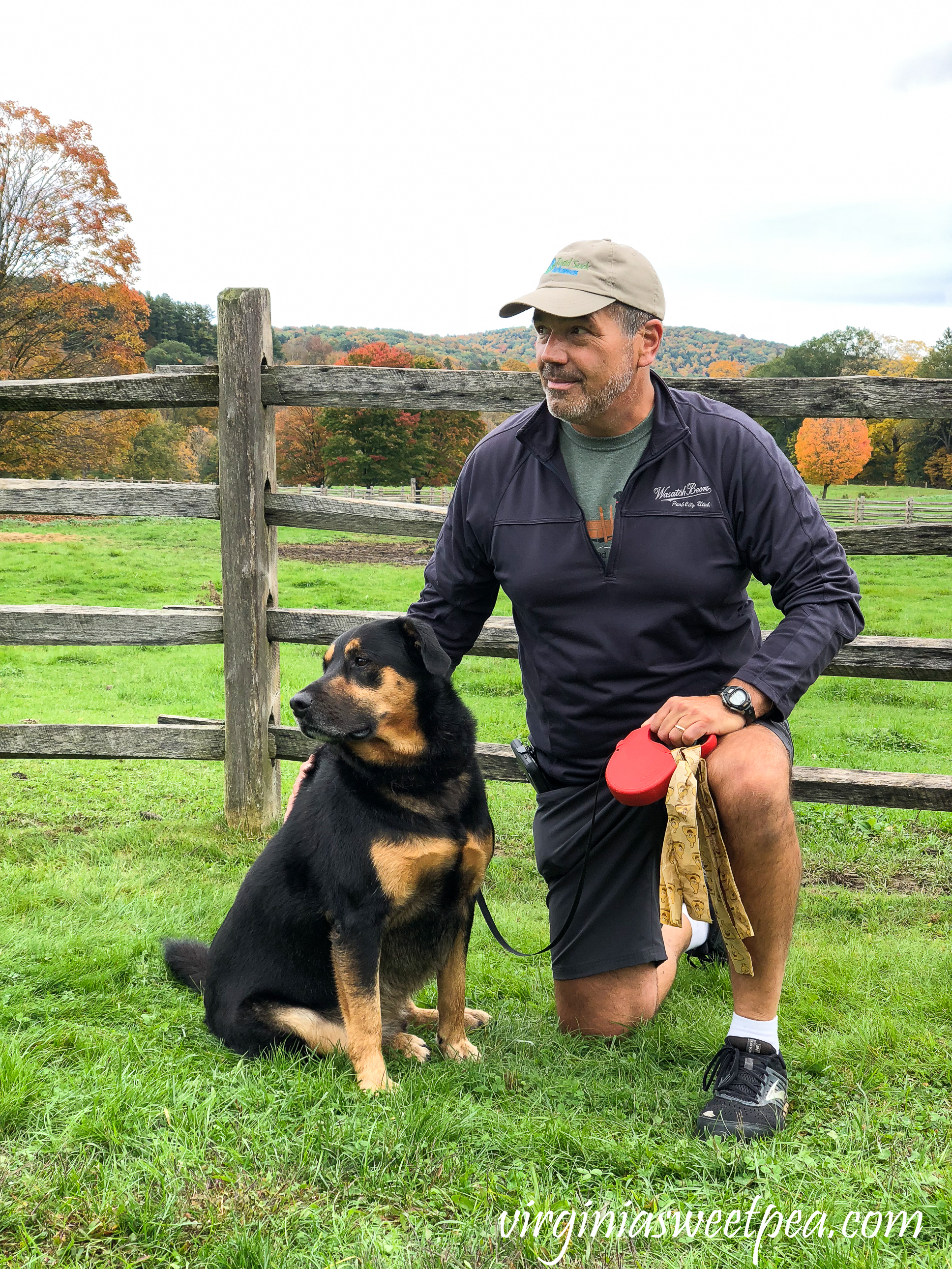 Sherman loves his daddy with all of his heart.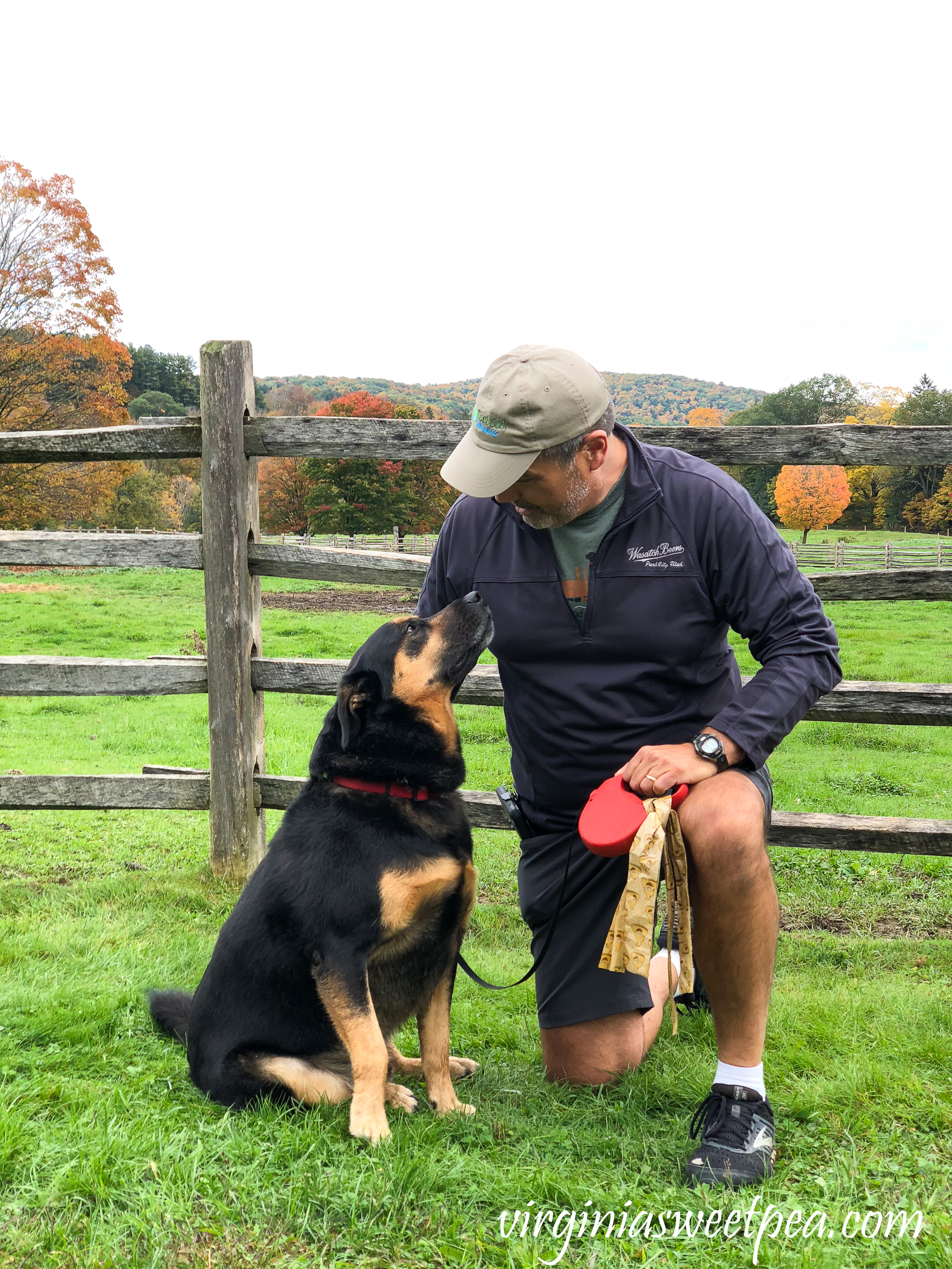 The Jenny Farm
The Jenny Farm is one of the most photographed spots in Vermont. It's a working farm and not a place to tour and there aren't signs to direct you there. Even without signs, there were many people taking pictures at this lovely spot when we visited.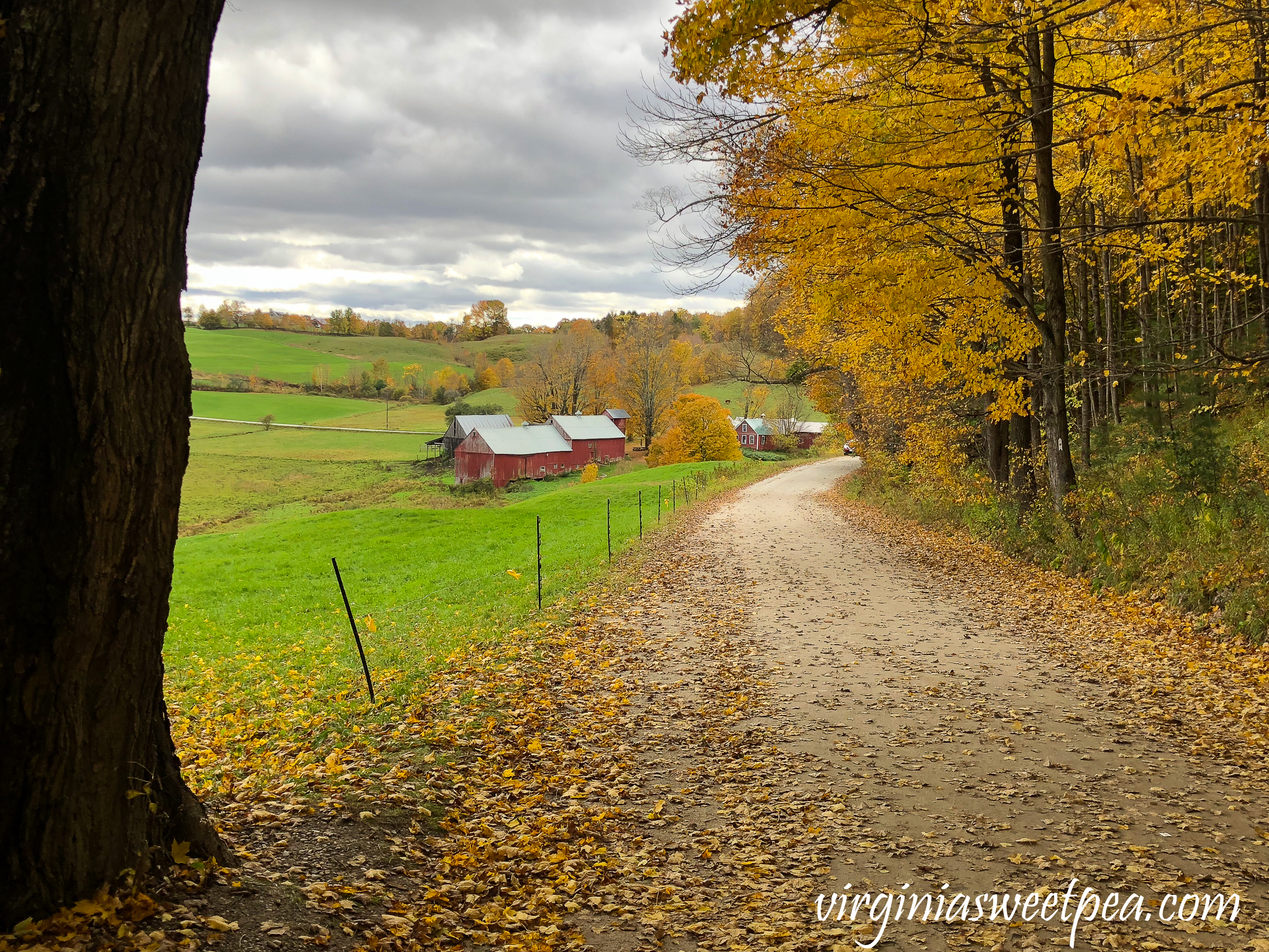 If this spot looks familiar, you may have seen in on a calendar or in the movie Forest Gump.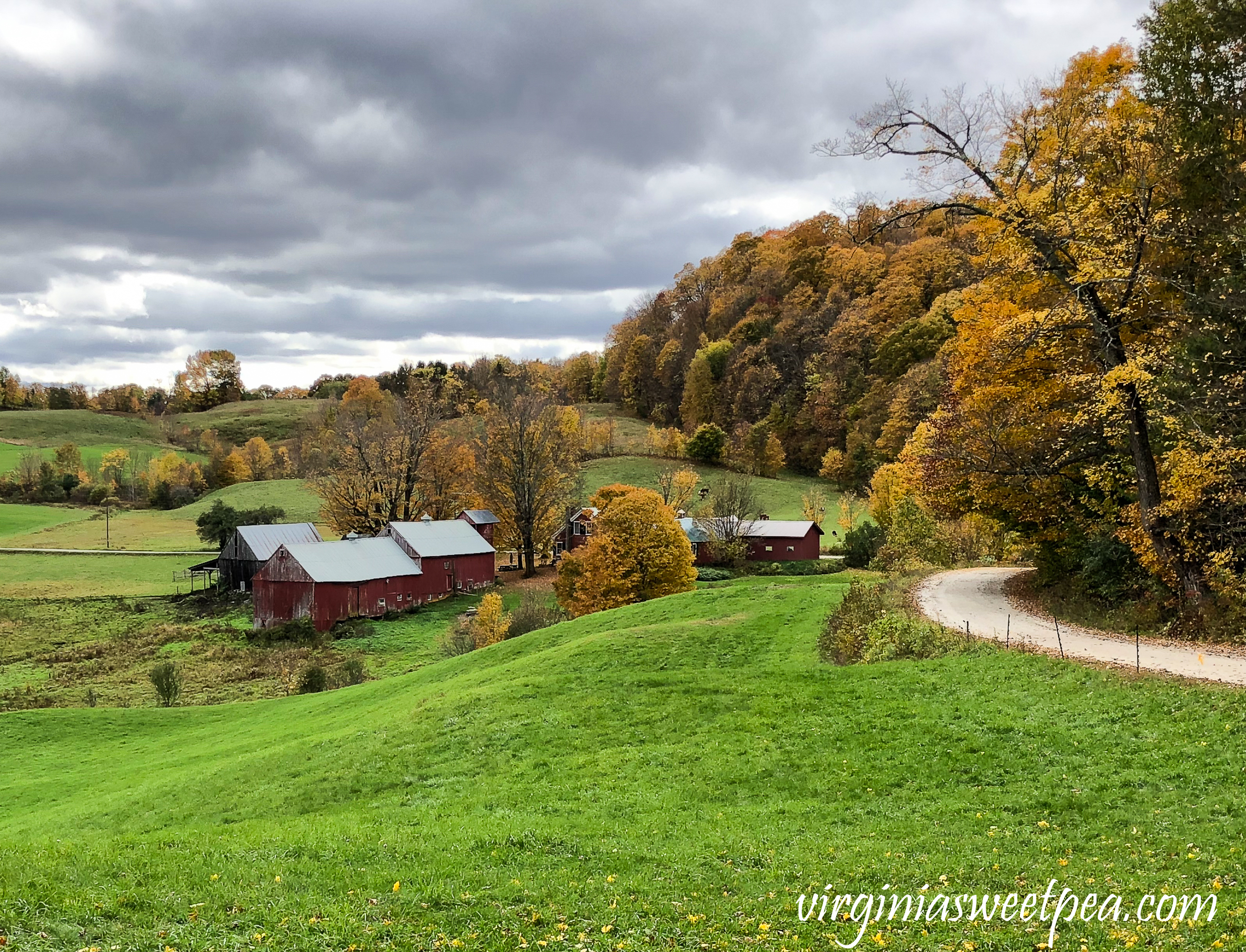 It was a cloudy day when we visited but still beautiful.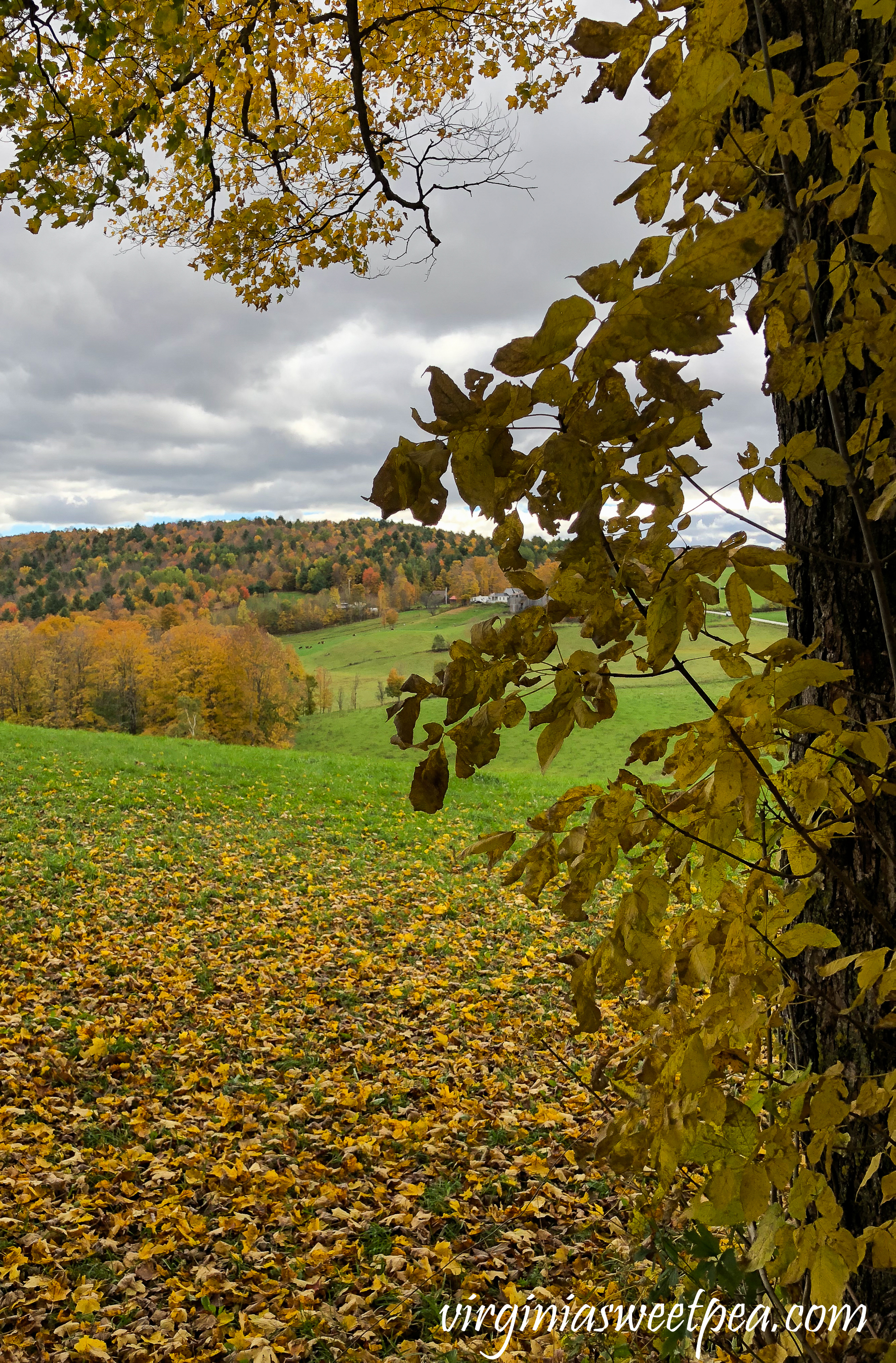 Marsh-Billings-Rockefeller Mansion
I love a home tour and one day we toured the Marsh-Billings-Rockefeller Mansion. The trails that we enjoyed hiking on are located on the mountain behind this home.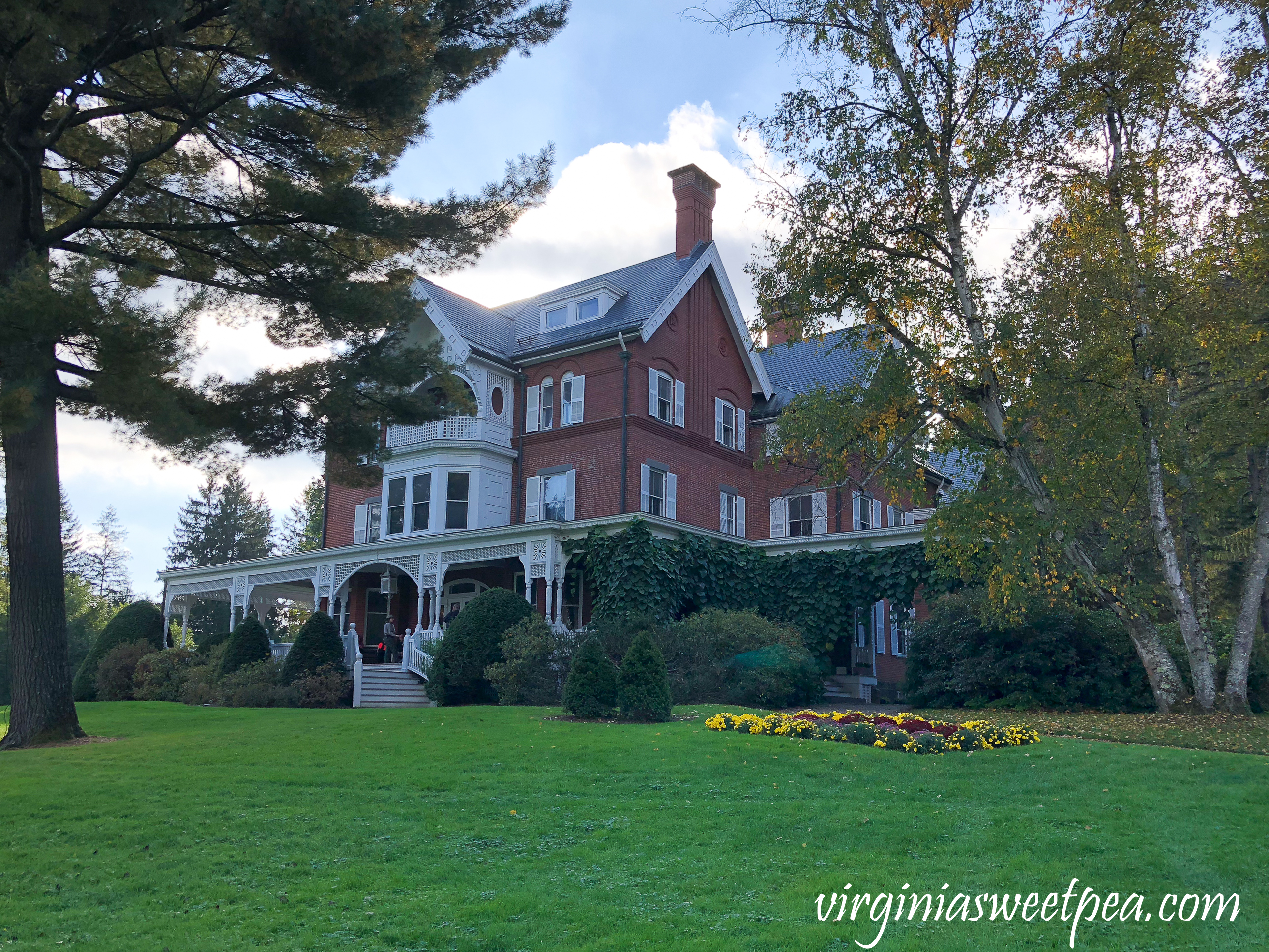 If you travel to Woodstock, I would recommend touring this home. I only took a few pictures on our tour. This is the main hall downstairs.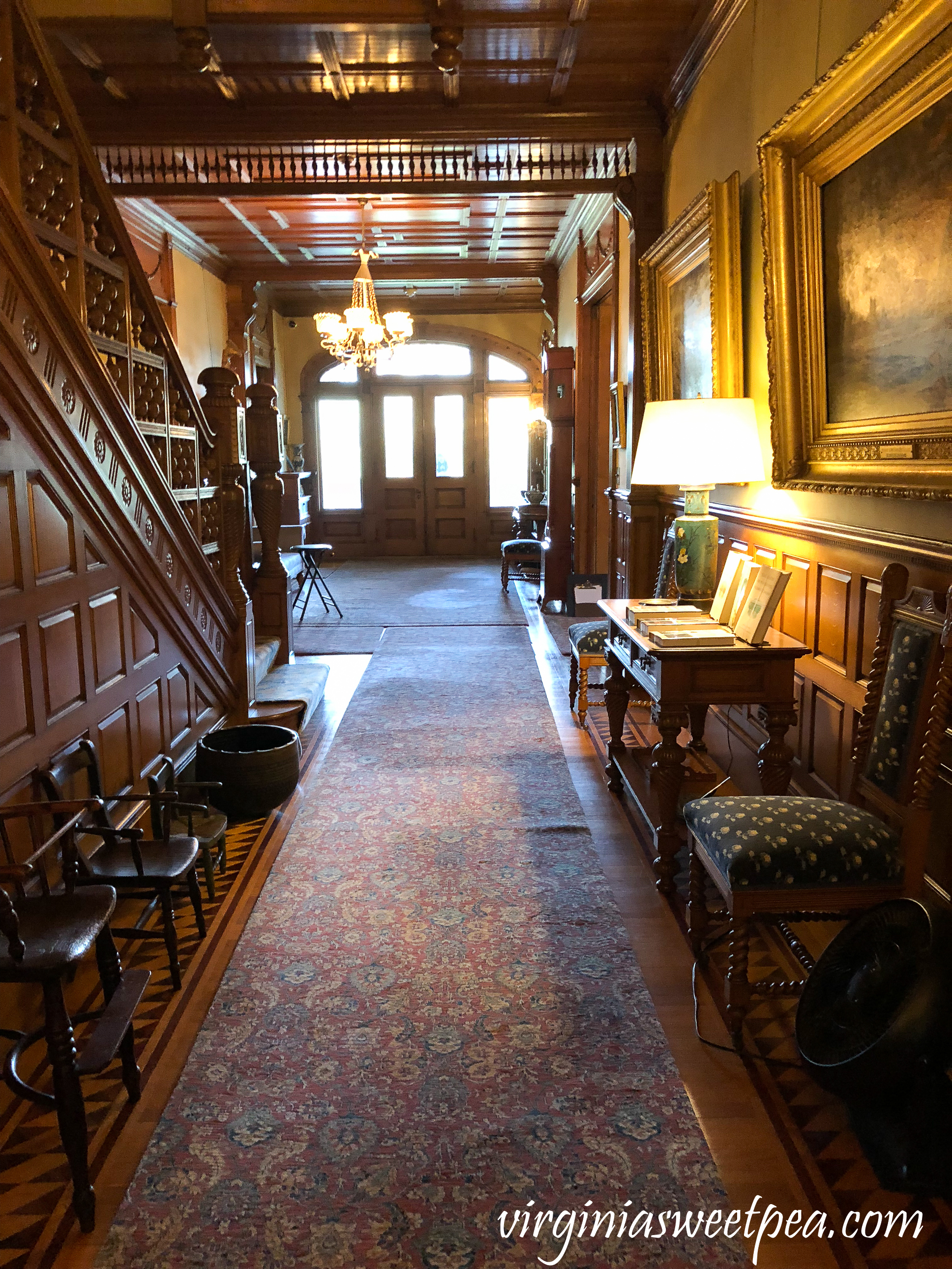 We both admired the beautiful millwork found throughout the home.

This is the home's dining room.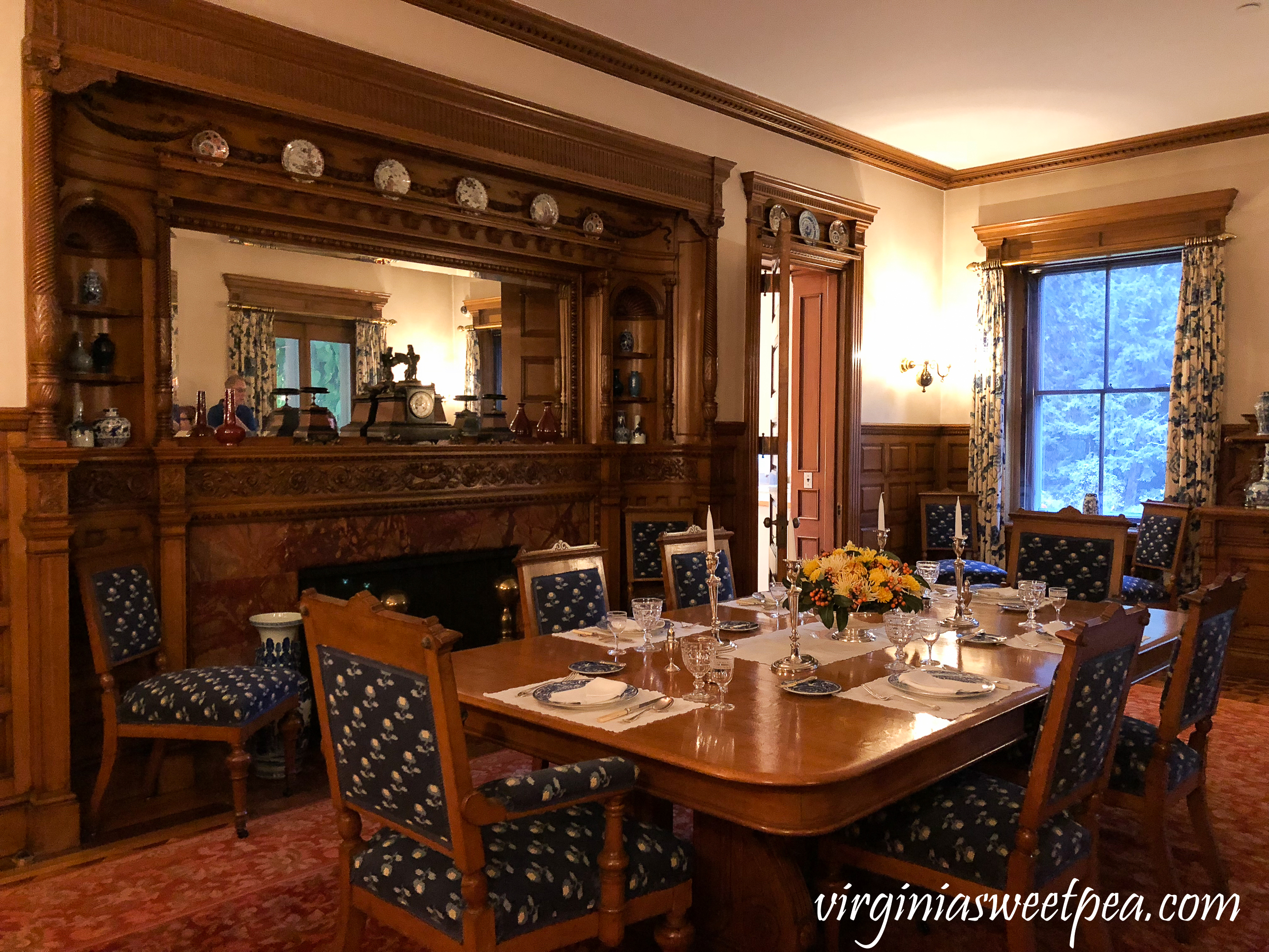 The Vermont Country Store
A trip to Vermont isn't complete without a visit to The Vermont Country Store.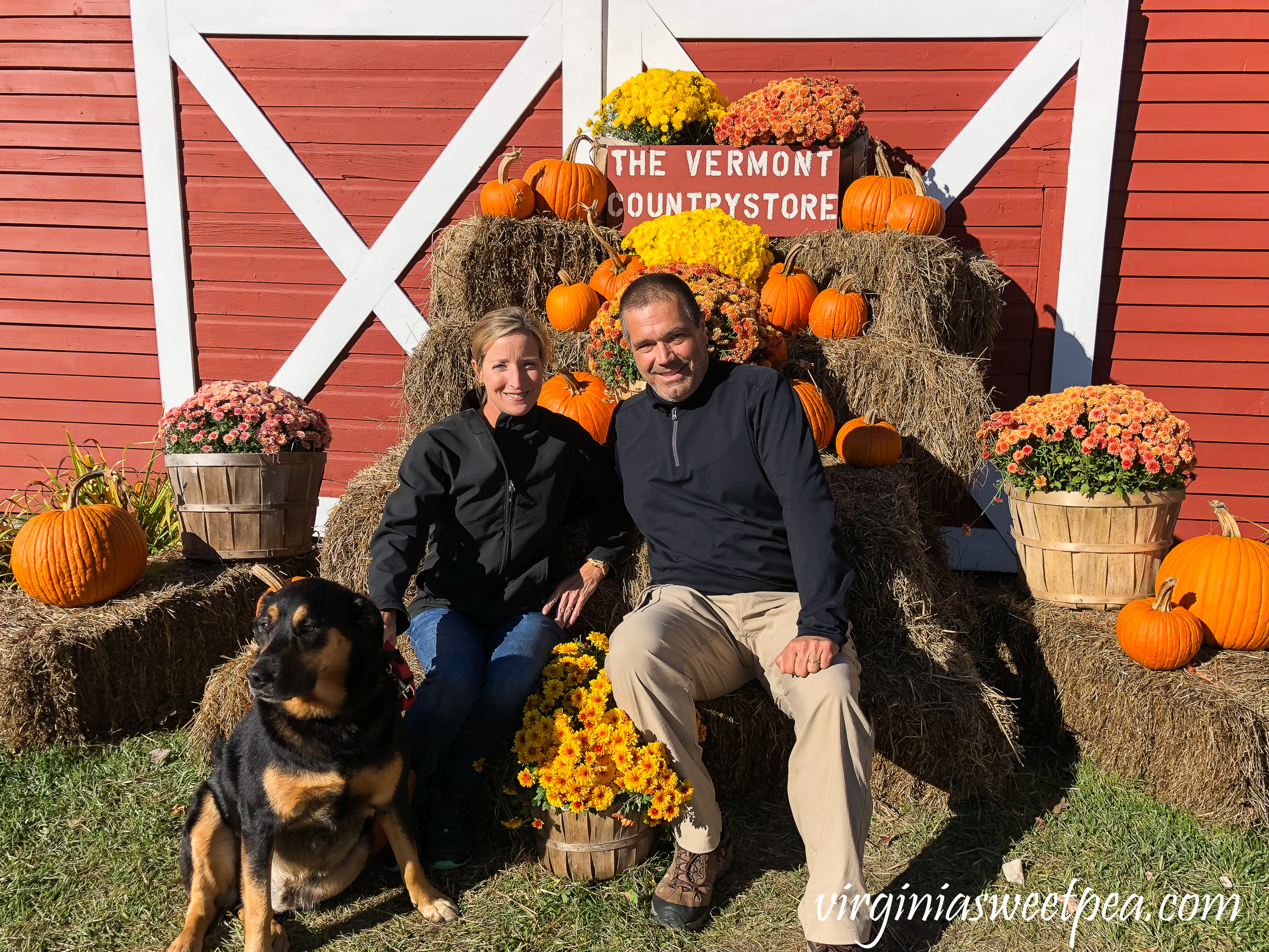 The store is dog friendly and Sherman loves going in with us. We've found that it's easiest on a nice day for one of us to enjoy sitting outside with him while the other shops.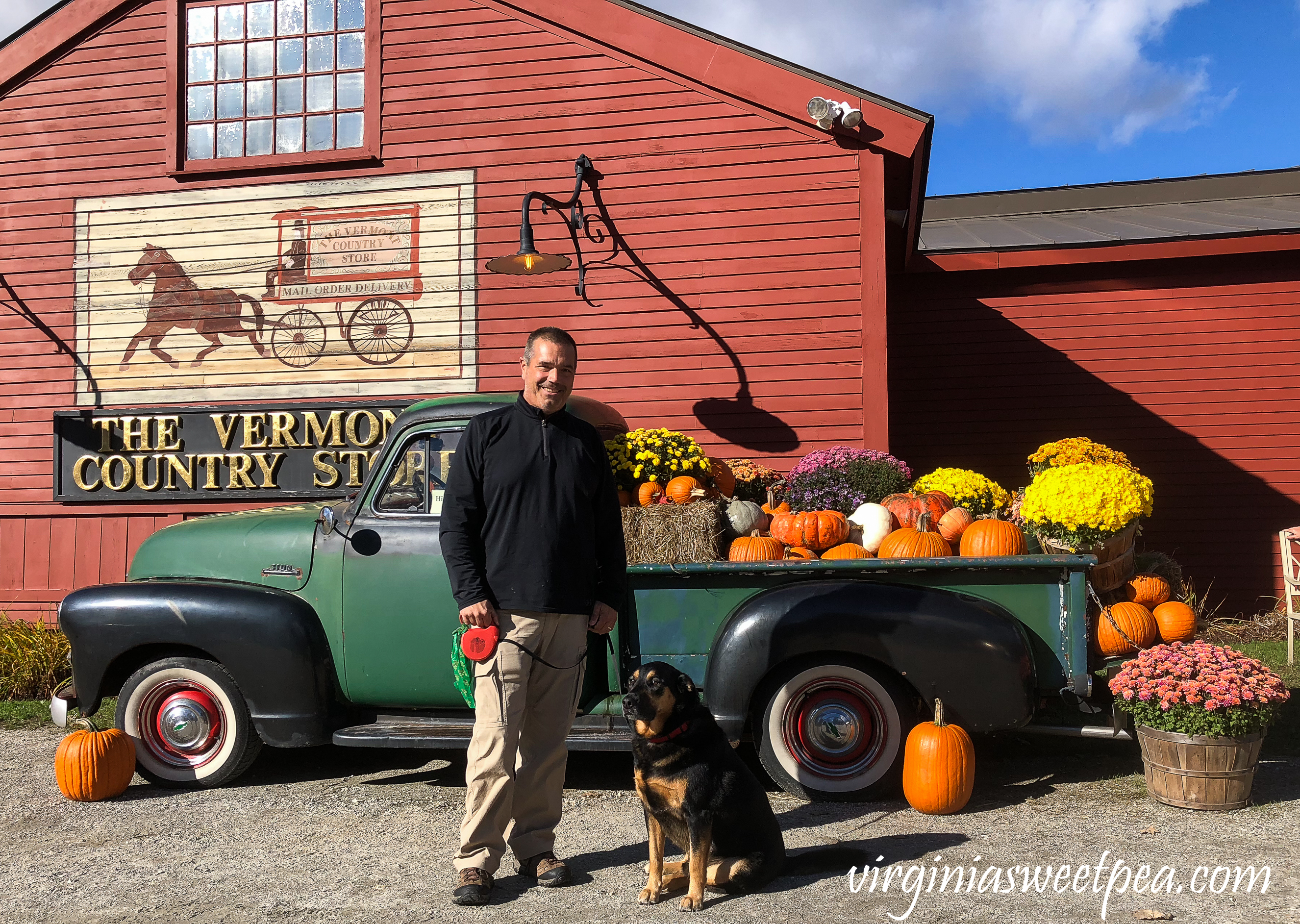 The best thing about shopping here is the samples. We love trying out the cheese, dips, candies and more that are offered.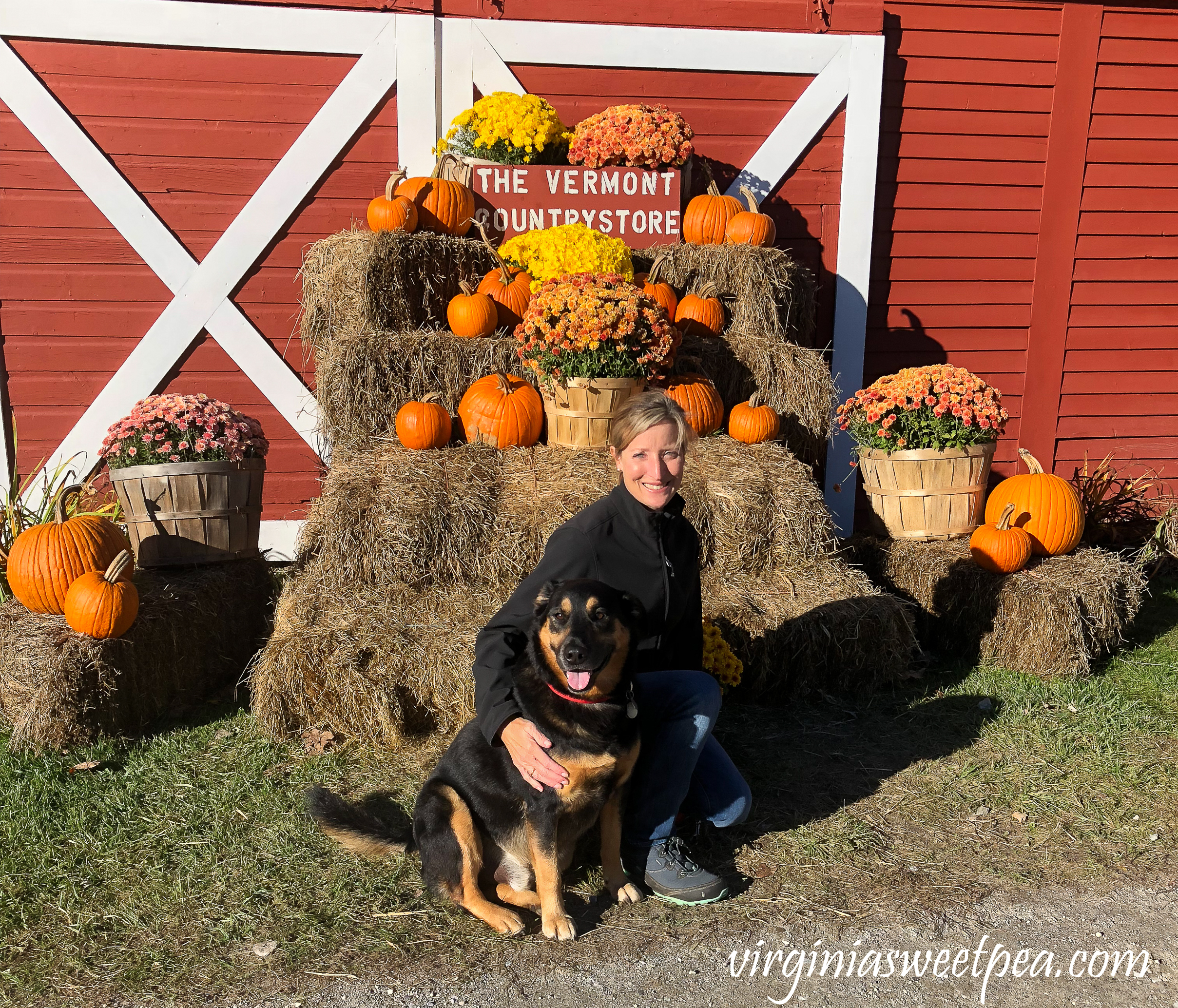 Sherman is a good doggie citizen and tried to help out The Vermont Country Store by hunting some mice while he waited. He was unsuccessful but tried to get the mouse that he knew was under the building.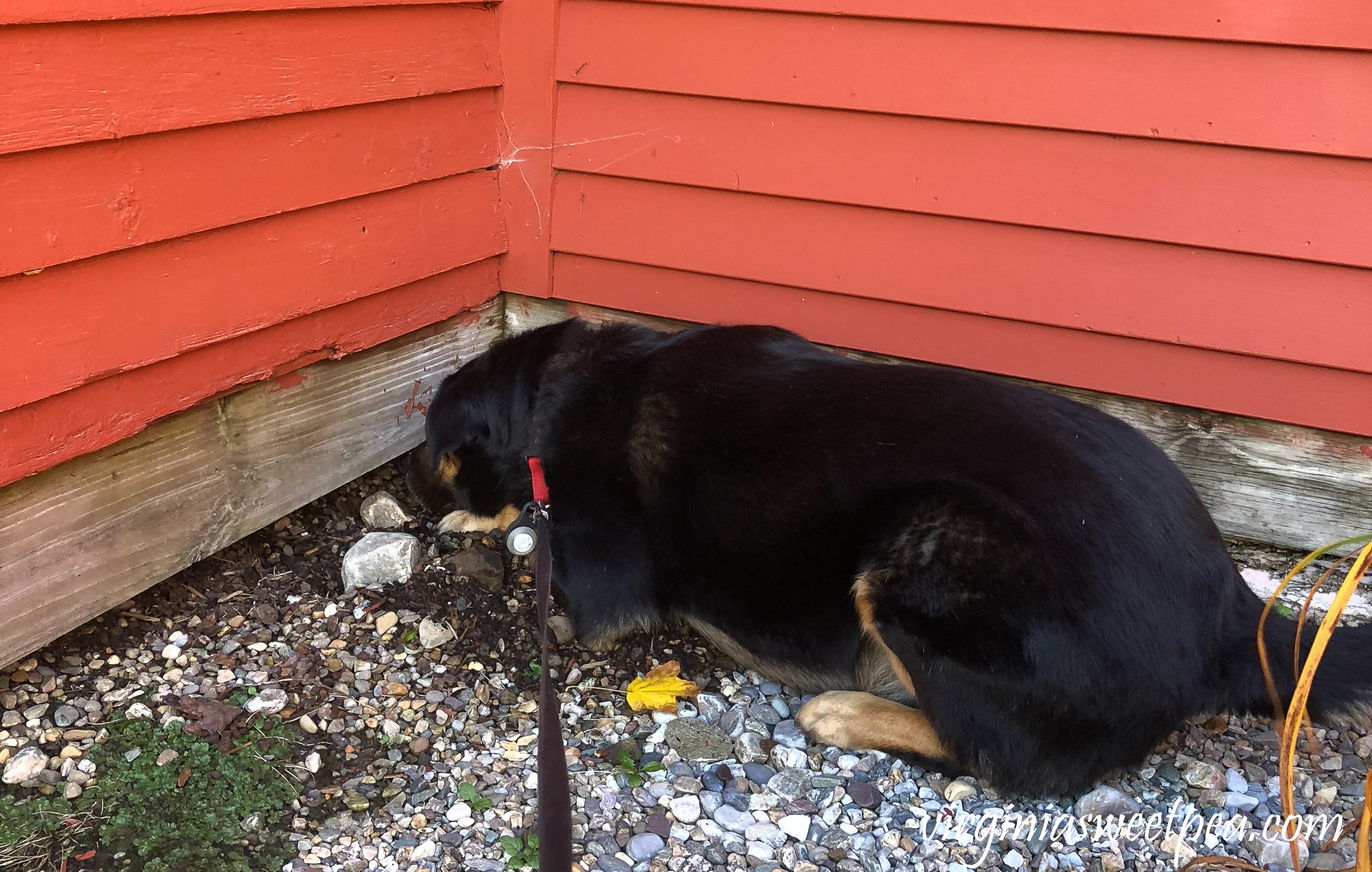 More Vermont Posts to Enjoy
Fall in Vermont – A Leaf Peeping Trip
2013 Christmas in Vermont – Part One
2013 Christmas in Vermont – Part Two
2008 Vermont Vacation – Part One
2008 Vermont Vacation – Part Two
If you have a fall or travel board on Pinterest, I would love it if you would pin this post for others to discover.