DIY Wheat Wreath for Fall
An antique mirror hangs over our fireplace, and while it's beautiful alone, it looks even better when it's adorned with a seasonal wreath. To decorate this mirror for fall, I crafted a DIY Wheat Wreath.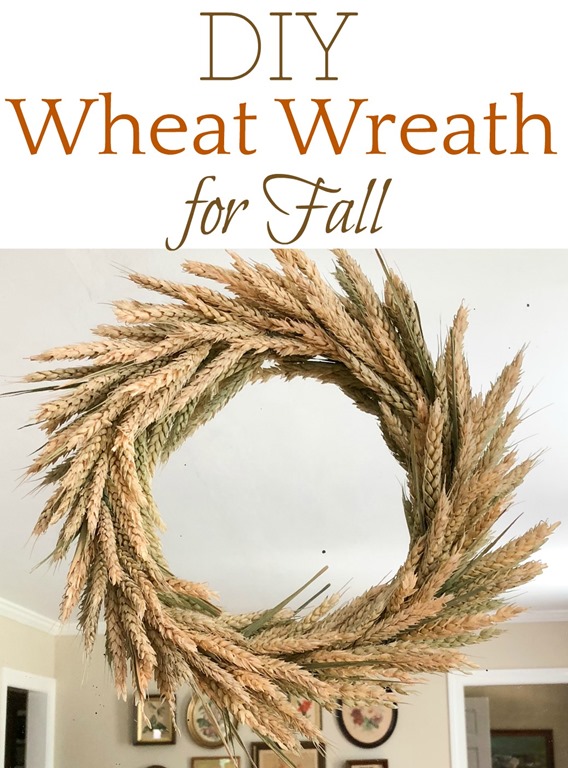 Make a DIY Wheat Wreath for Fall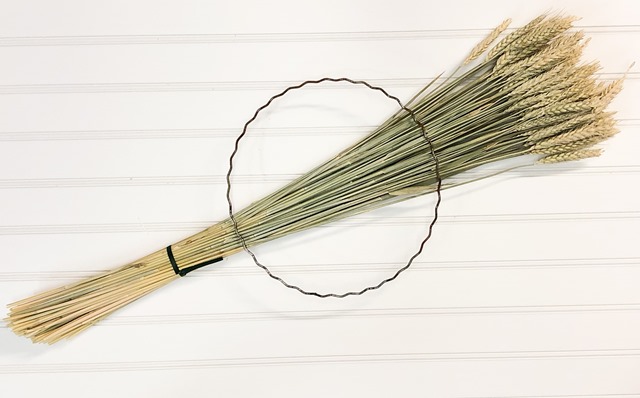 Procedure
Wrap wire around the wreath form a few times to secure it. Cut the stems off 3 to 5 wheat stalks and wire to the wreath form.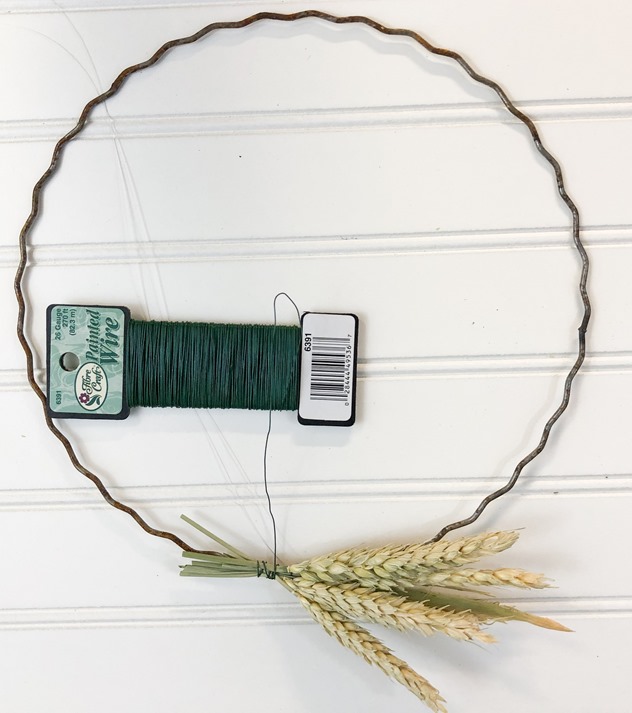 I started with a bundle of five wheat stems and the next bundle I added was three stems.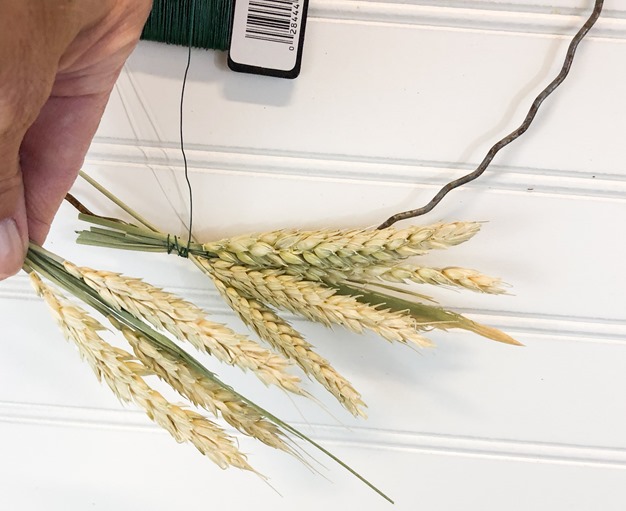 Continue wiring bundles of 3 to 5 wheat stems until the wire form is covered.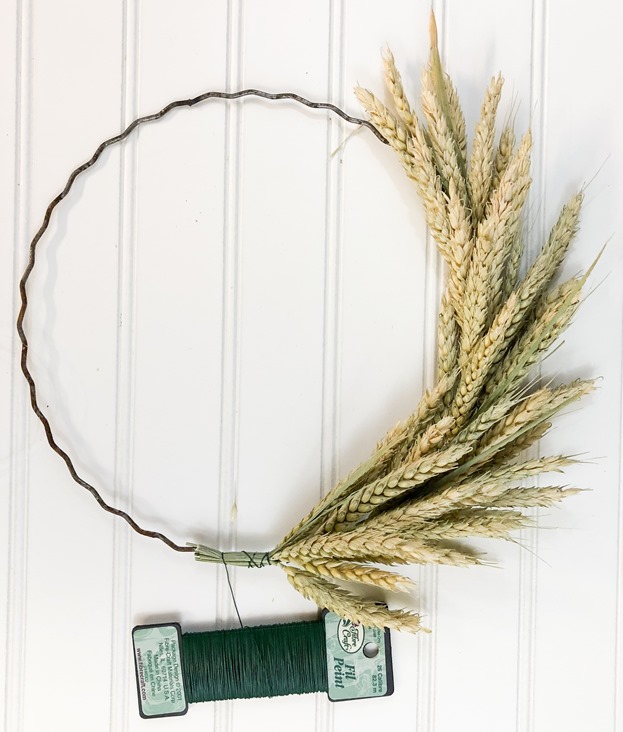 Hang the Wreath
I used a clear Command hook to hang the wreath from the mirror.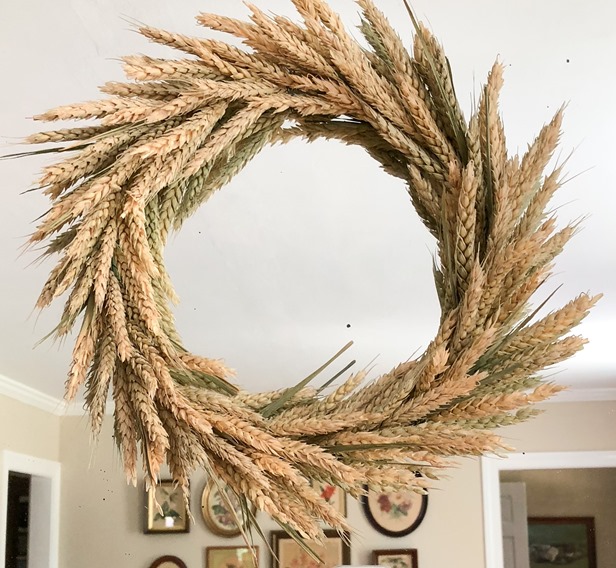 Enjoy
I love how this wreath looks hanging over my mantel and it coordinates with the vintage wheat sheaves hanging on either side of the mirror.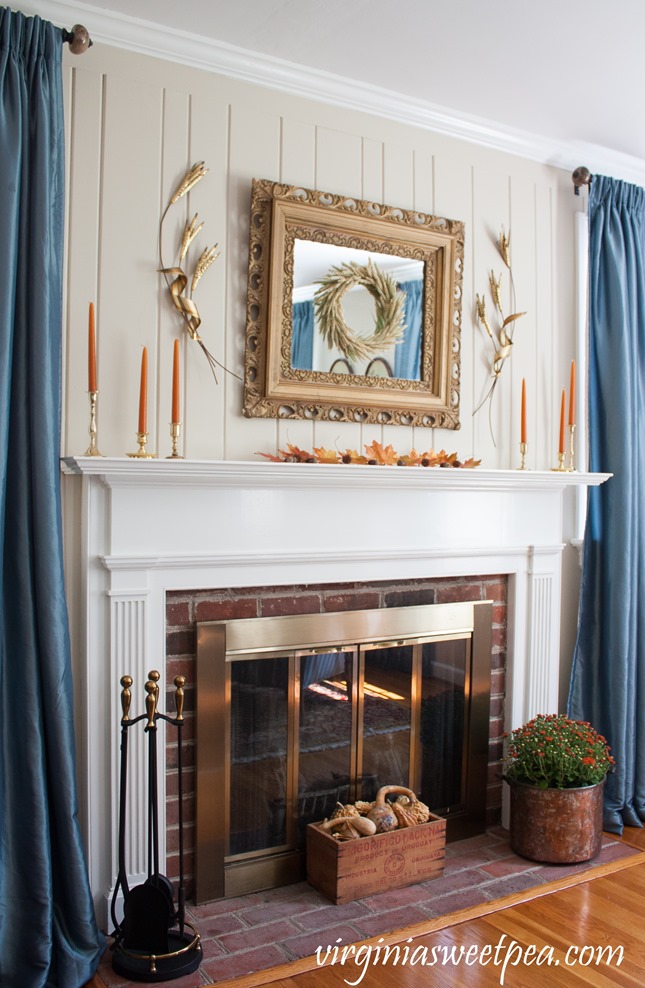 I'm hoping that I'll be able to store this wreath to use in future years. My plan is to store it in a bubble wrap lined box in a dry area. If the wreath only lasts one season, that is fine, as it took very little time to make, and I can easily make another next year.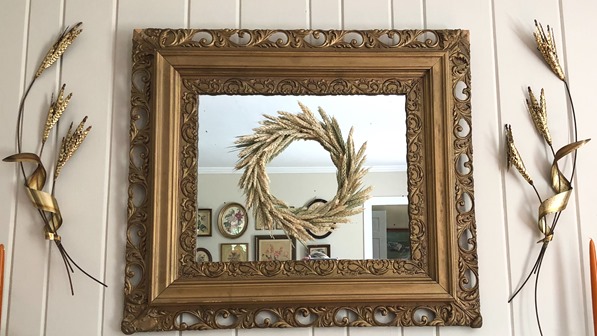 If you have a spot where a wheat wreath would look good in your home for fall, give this project a try!

Fall Wreaths that you can buy

More Fall Inspiration
I love decorating with vintage and just about everything that I used for this year's fall mantel is old. It's crazy for me to think that brass candlesticks that were wedding gifts are now considered vintage.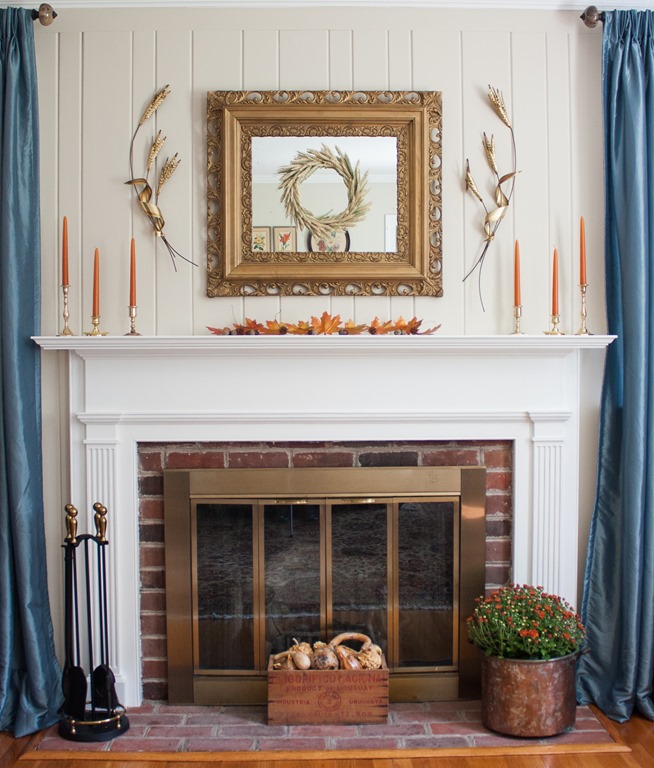 Traditional Fall Mantel with Vintage Charm
If you like vintage, check out my Fall Living Room Decor.