Patriotic Summer Home Tour
I'm super excited to be participating in the Bloggers' Best Summer Home Tour, hosted by my friend Kelly from The Tattered Pew!
30 amazing bloggers are sharing their summer homes for your enjoyment and inspiration! If you arrived here from Tattertots and Jello, welcome!
Summer Home Tour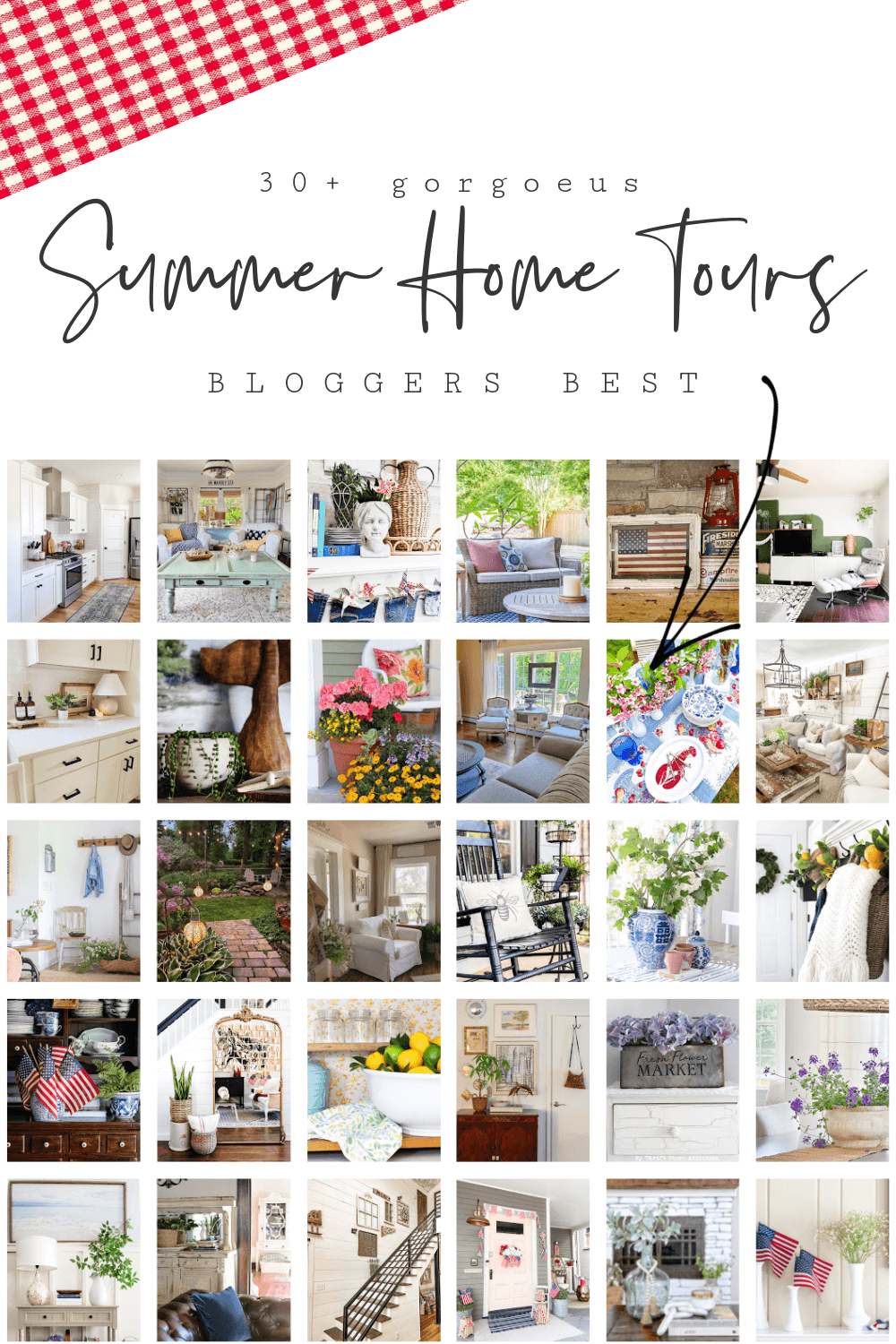 Living Room
I had so much fun decorating my home patriotically for summer!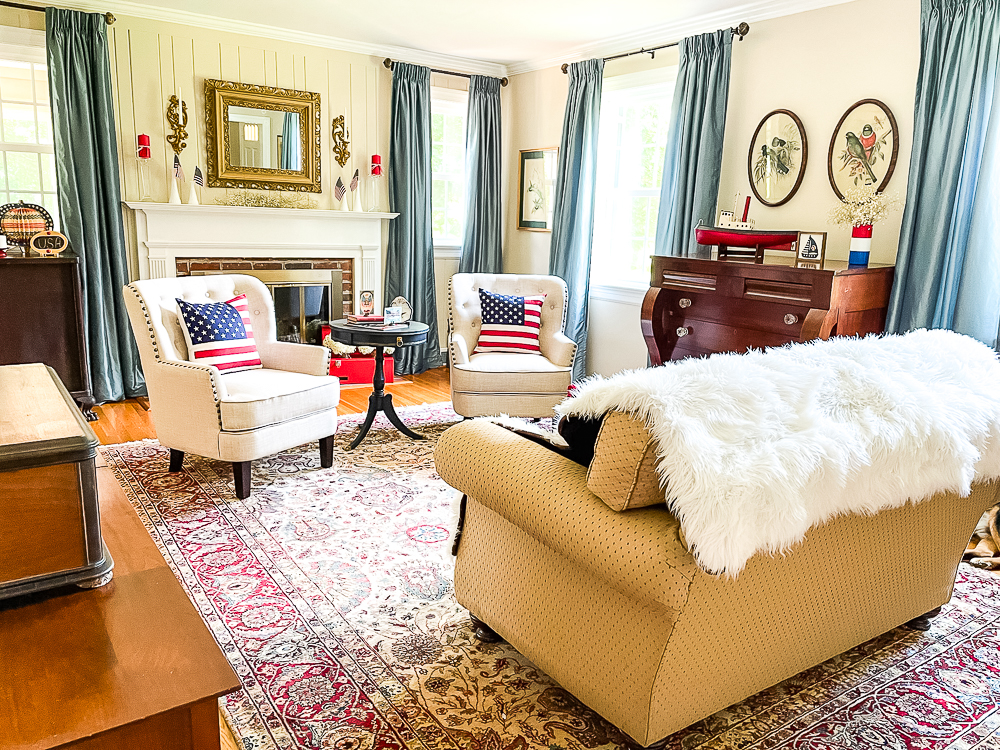 Sherman welcomes you to his formal living room where he spends his time lounging on his sofa or stretched out in front of an air conditioning vent.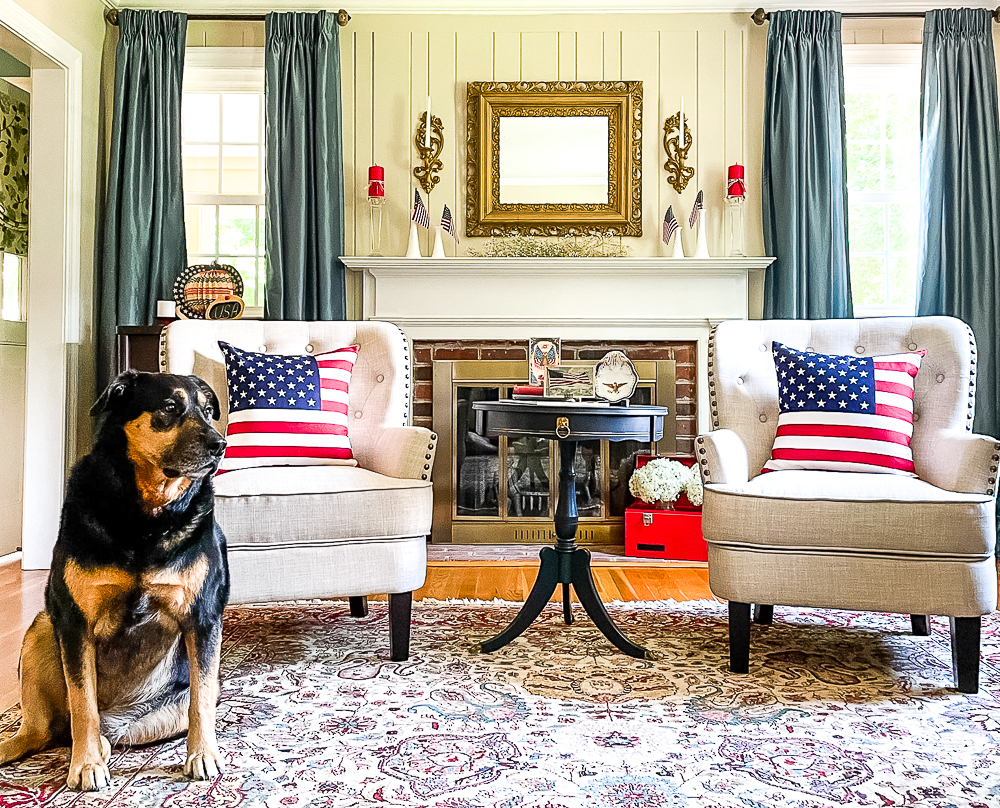 Vintage is my jam and I love decorating with my inherited treasures.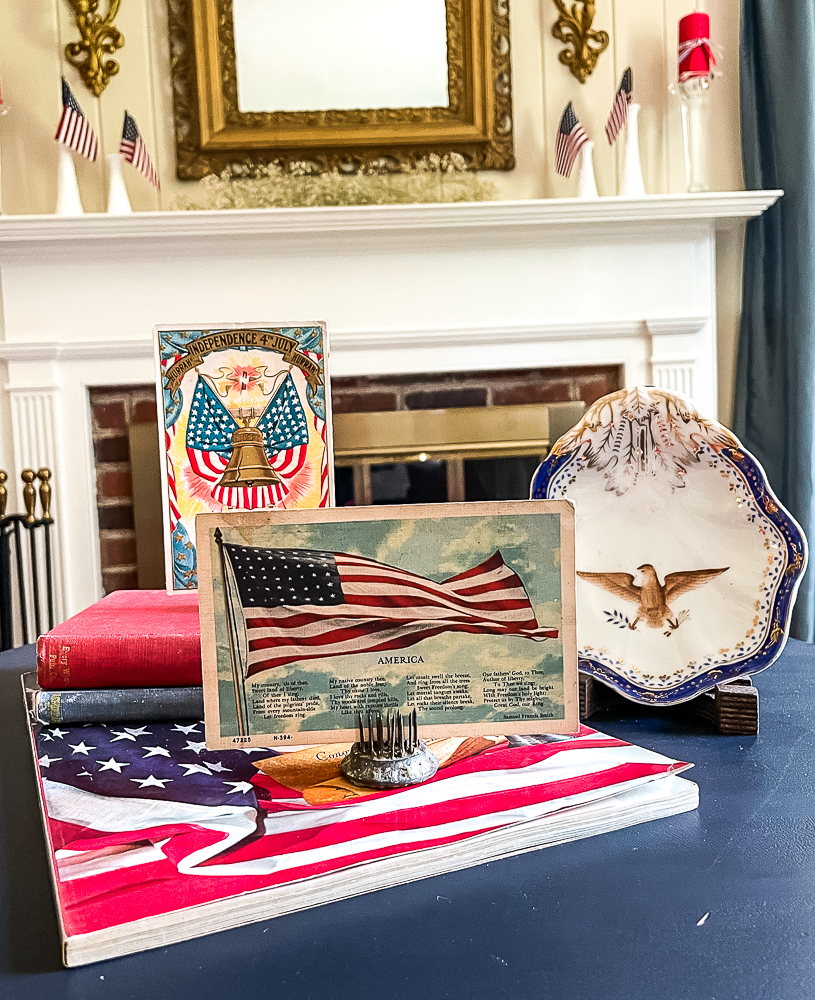 Every year I enjoy creating a mantel for the 4th of July.
Crystal candle holders from Lamp's plus with red candles and milk glass vases with flags look very patriotic.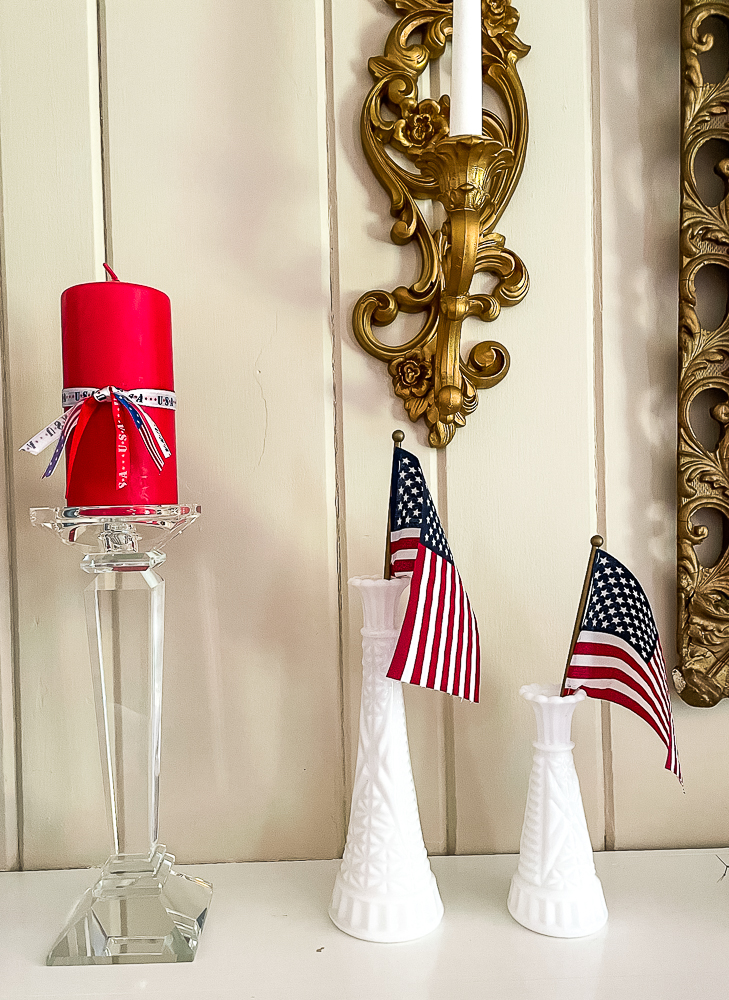 4th of July themed ribbon adds color to the candles.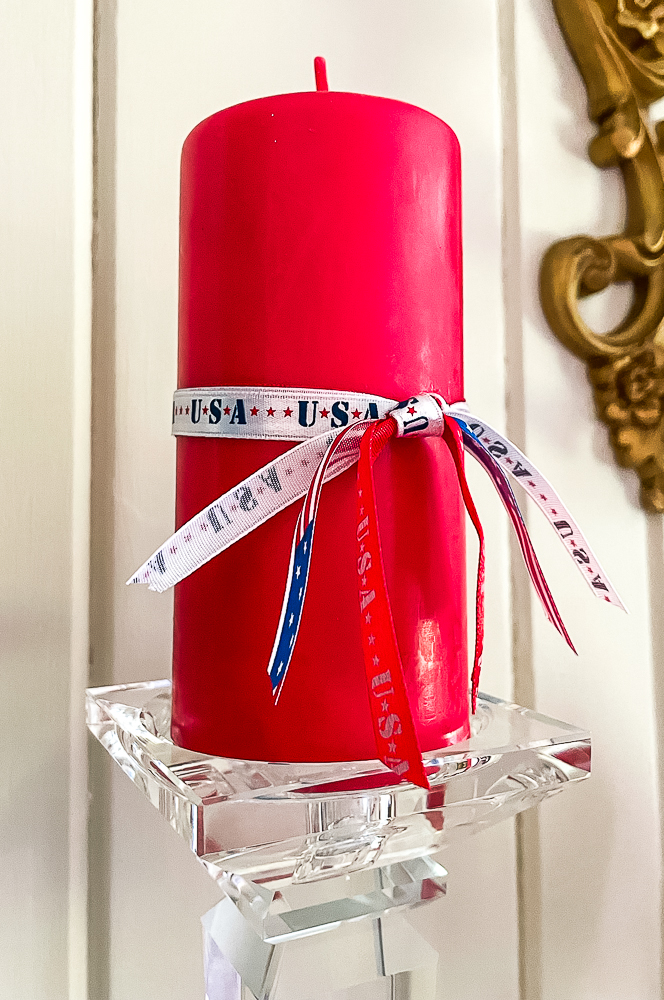 A red toolbox filled with Hydrangea graces the hearth.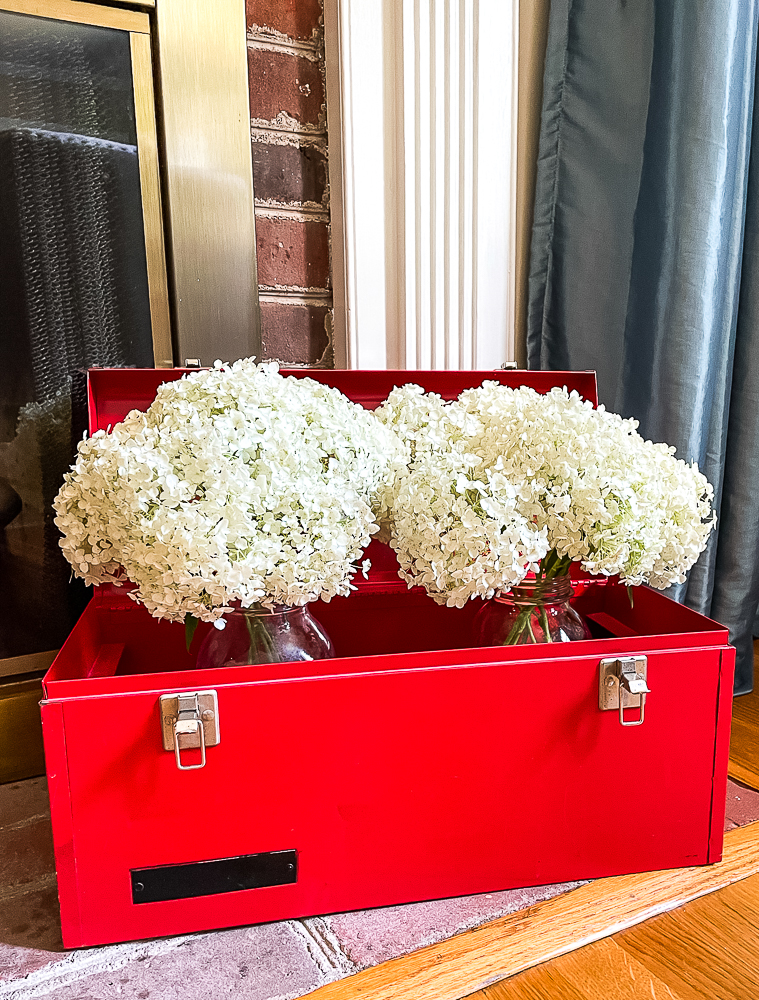 More patriotic decor decorates the music stand beside the fireplace.
The hat belonged to my grandmother's cousin who grew up in the 1912 house where my mom lives. You won't believe what I used to make the frame for the chalkboard!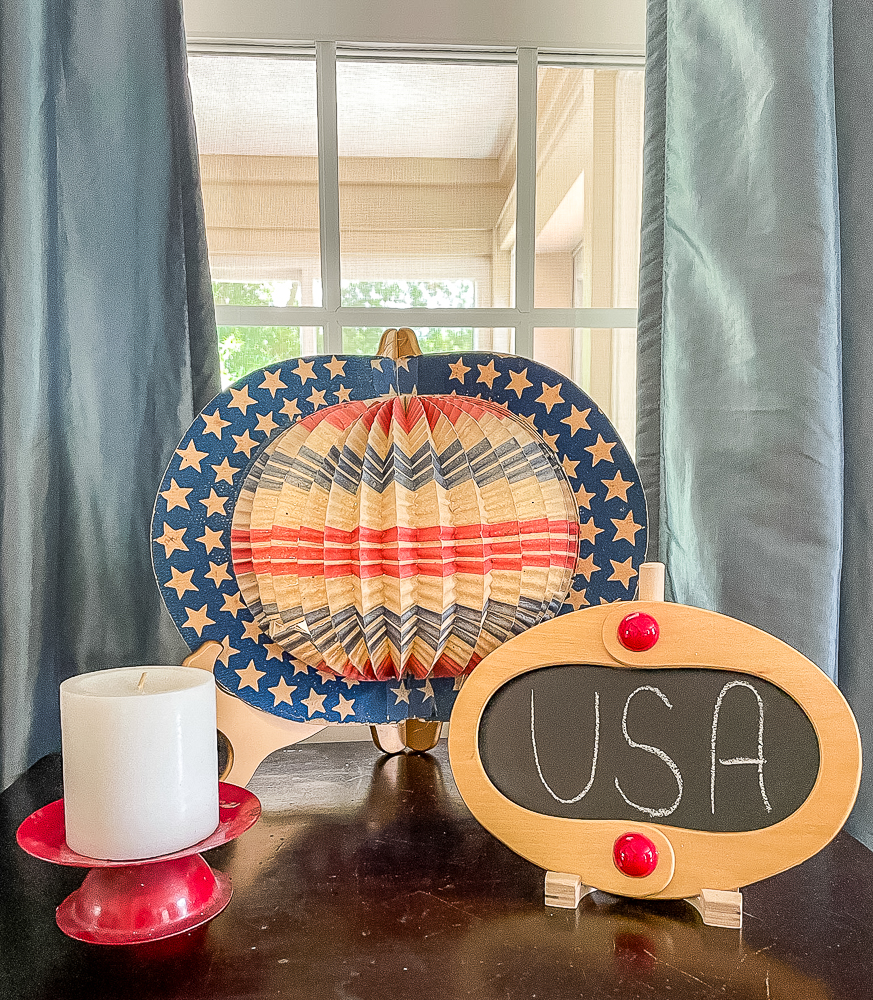 My grandmother's chest is also decorated patriotically.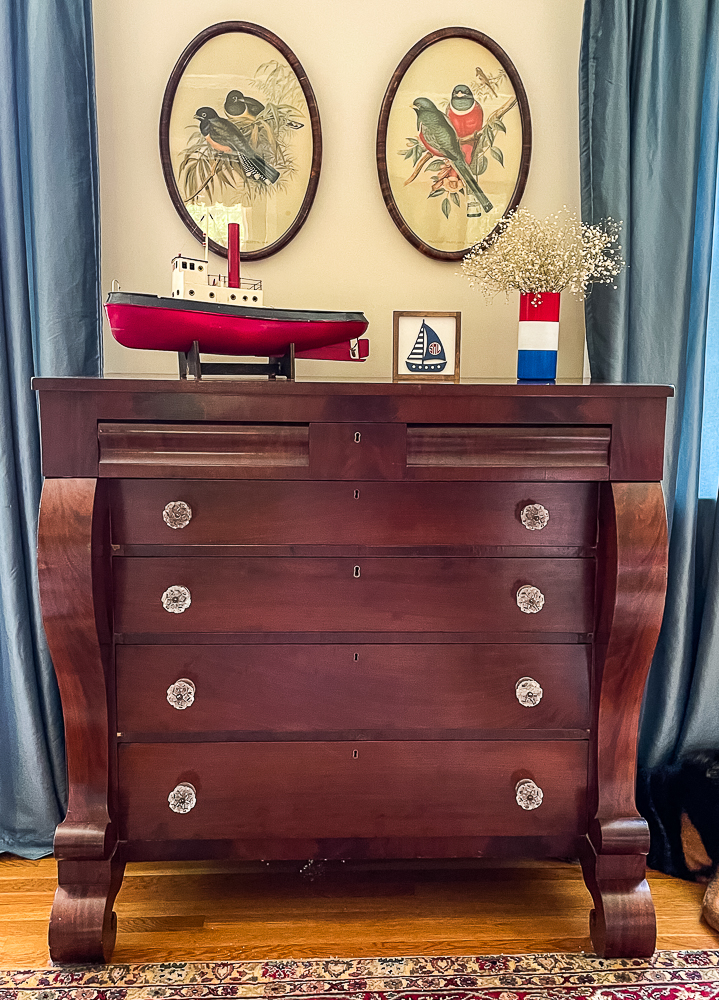 Mr. SP built this tugboat when he was in junior high school.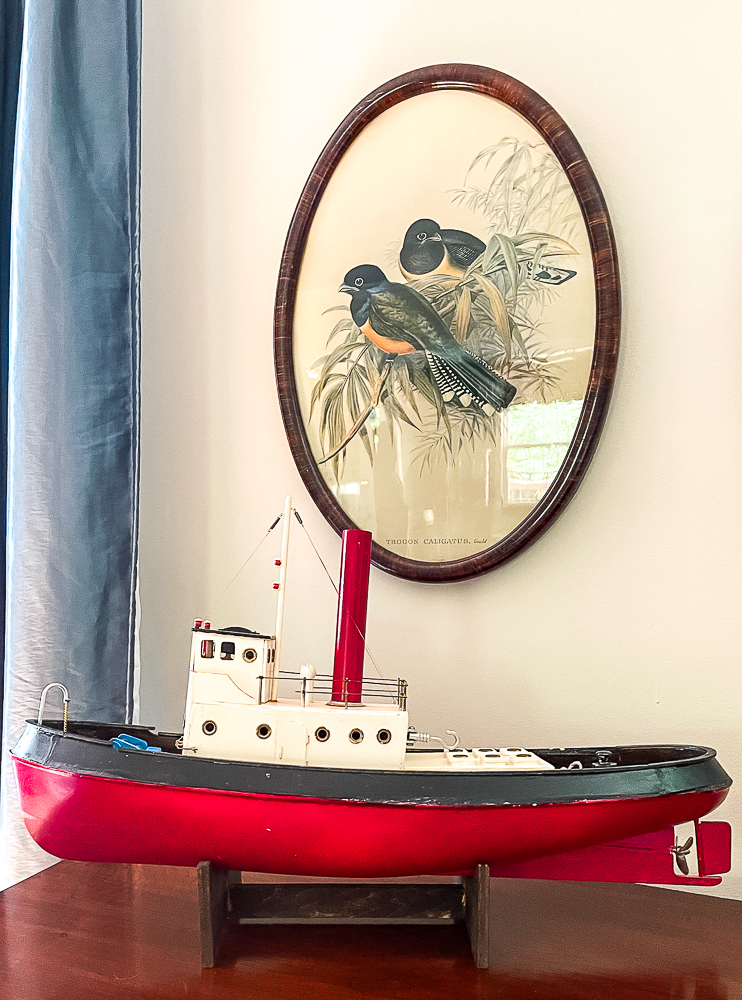 He and his dad spent hours and hours in their Chicago basement building models.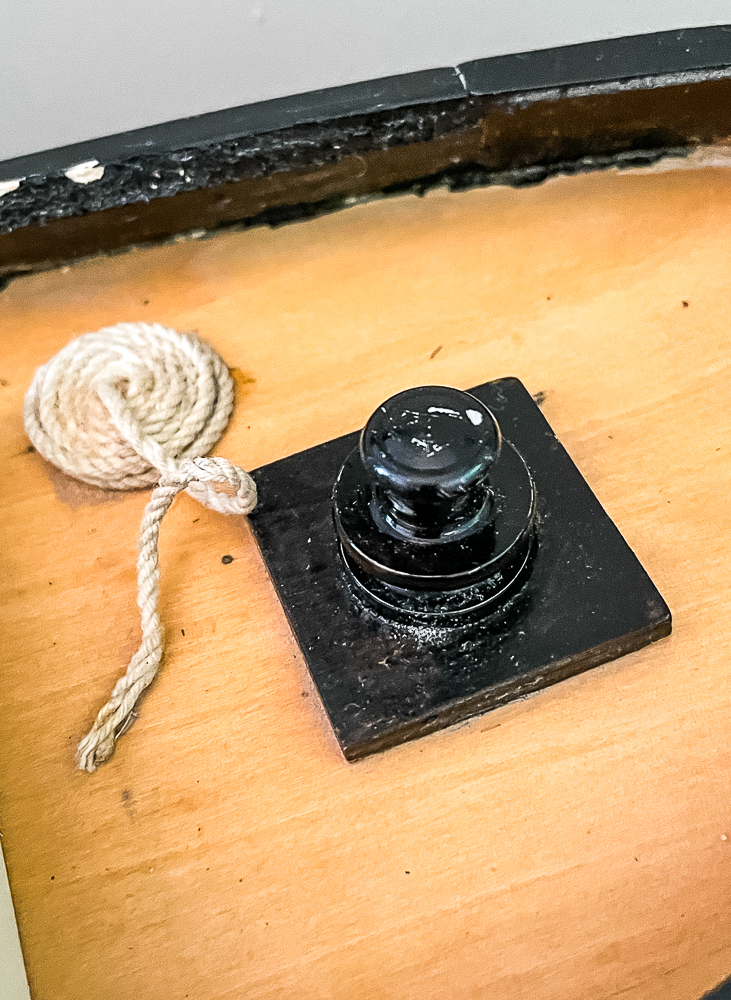 I love all of the details that he added to this tugboat.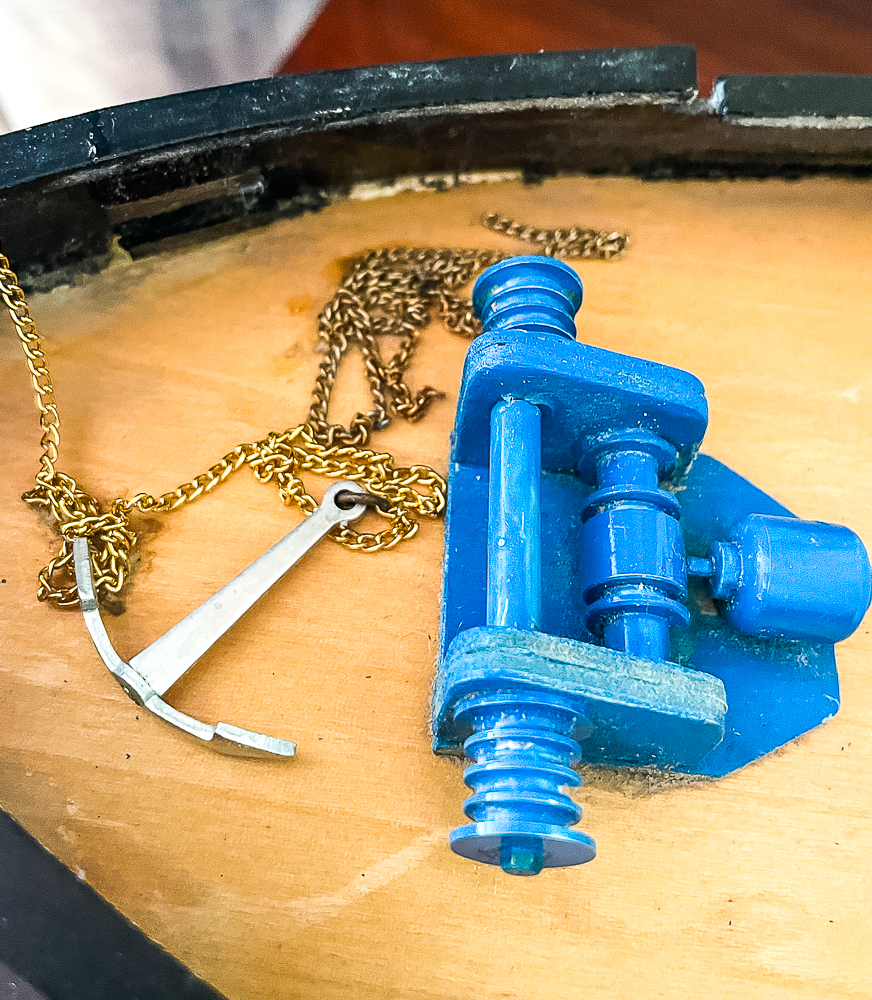 I hardly ever am attracted to new home decor, but I had to have this cute sailboat when I spotted it on Etsy. I can't wait to use it in our lake house. The vase was a craft project that I made last summer.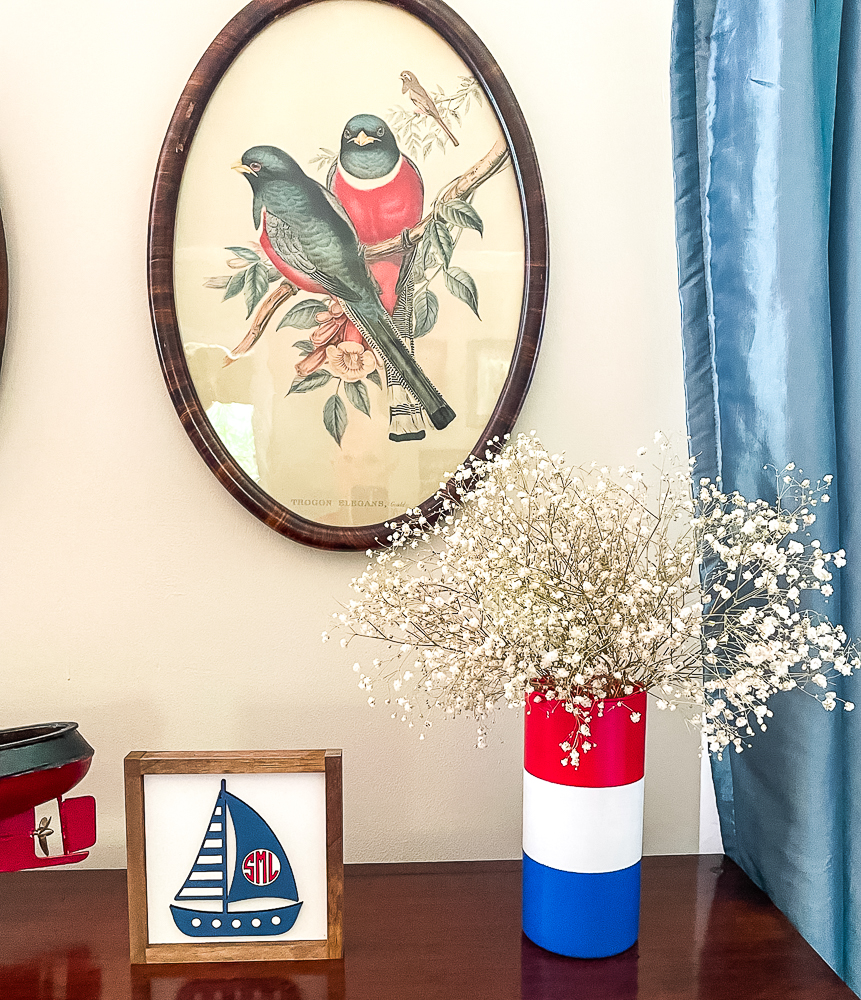 Dining Room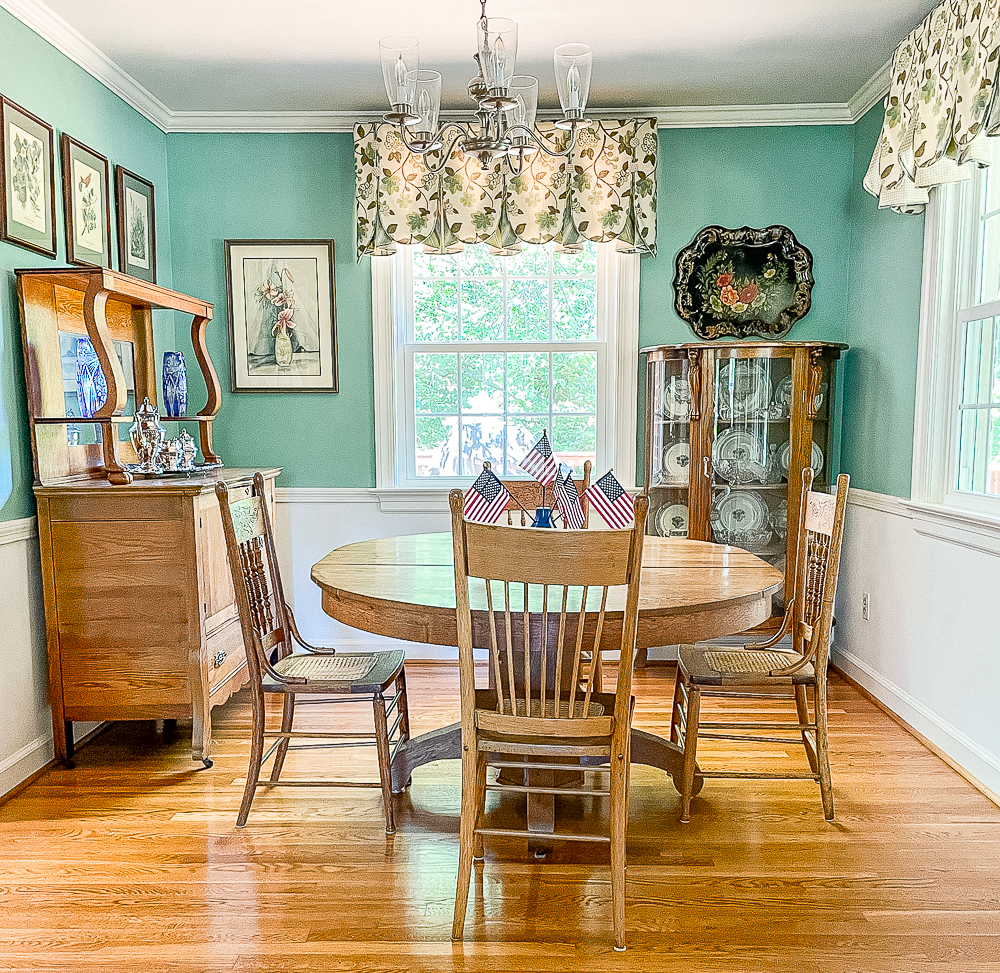 The centerpiece on the table is the very first woodworking project that Mr. SP and I did together.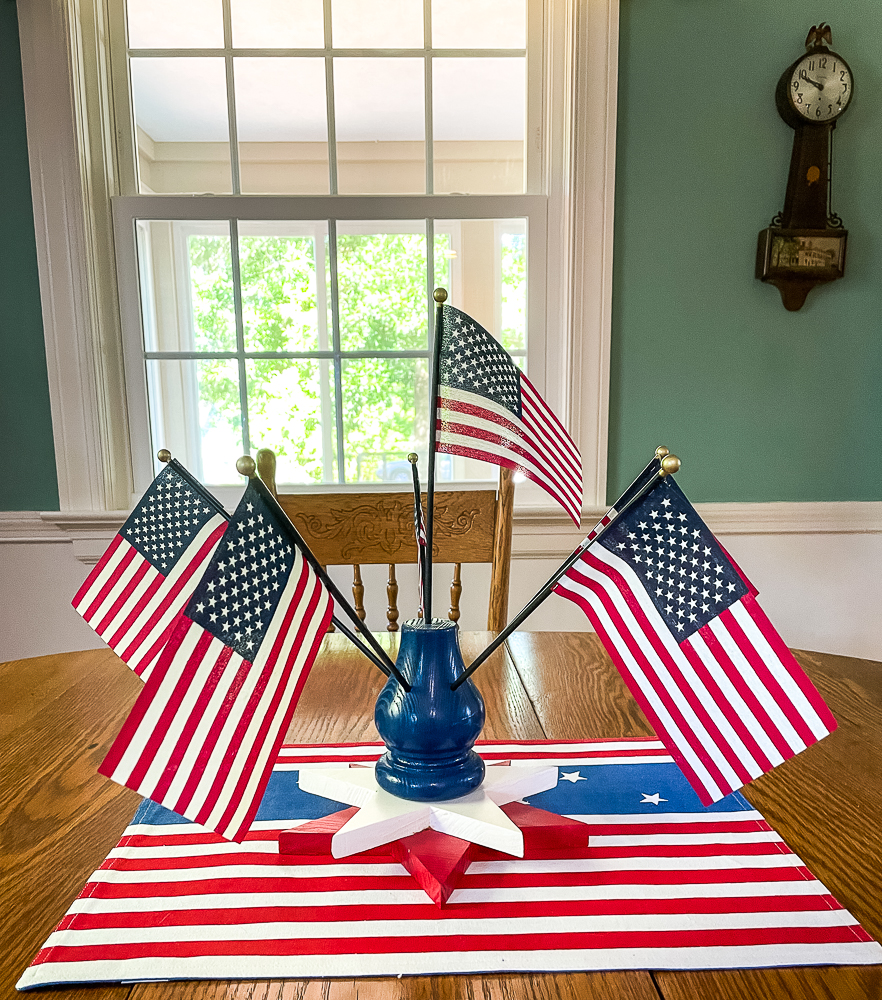 The Czech vases belonged to Mr. SP's grandparents. I love how they catch the light!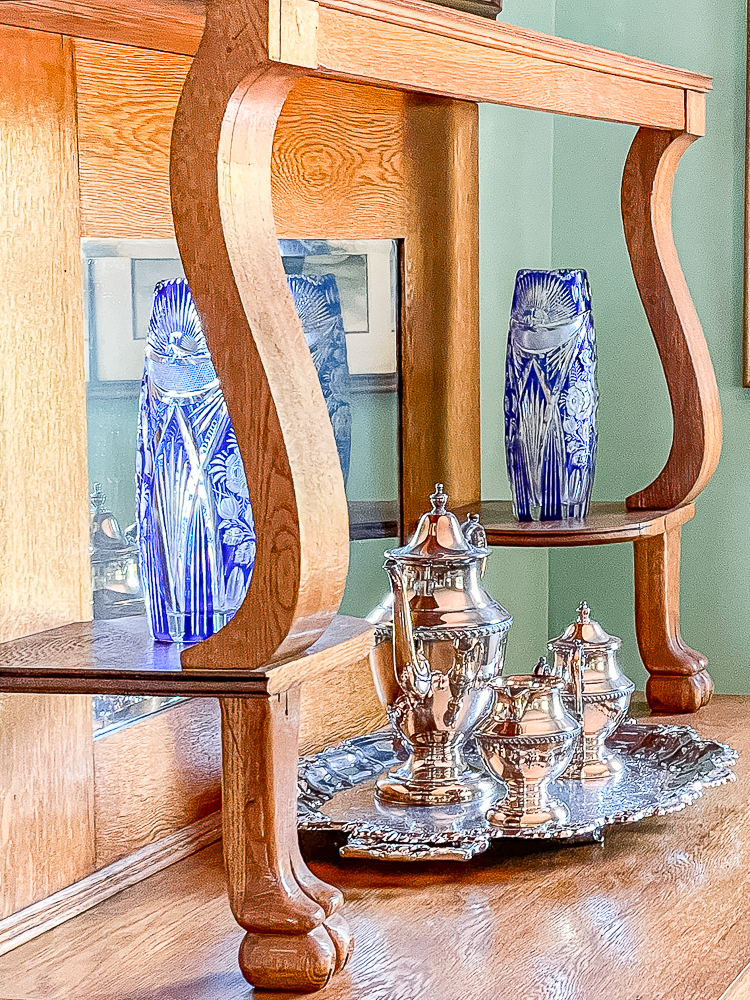 This washstand and the art over it belonged to my grandmother.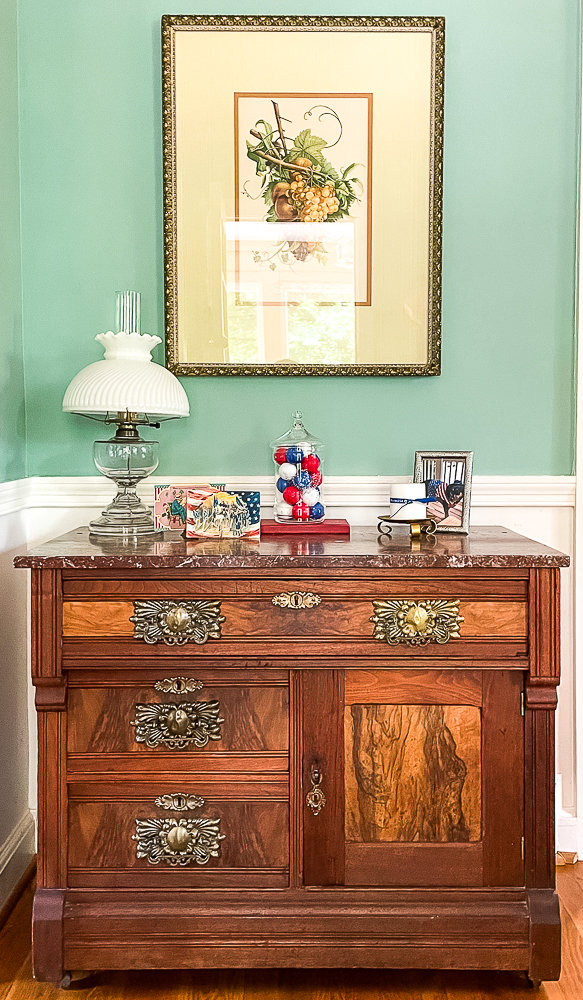 The bicentennial jar is filled with painted ping pong balls.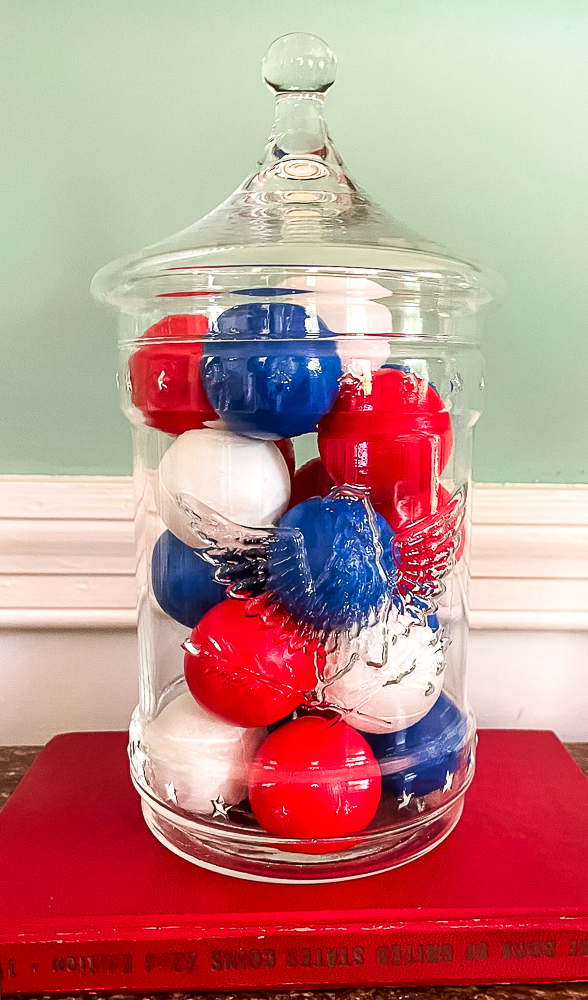 This George Washington postcard is one of my favorites.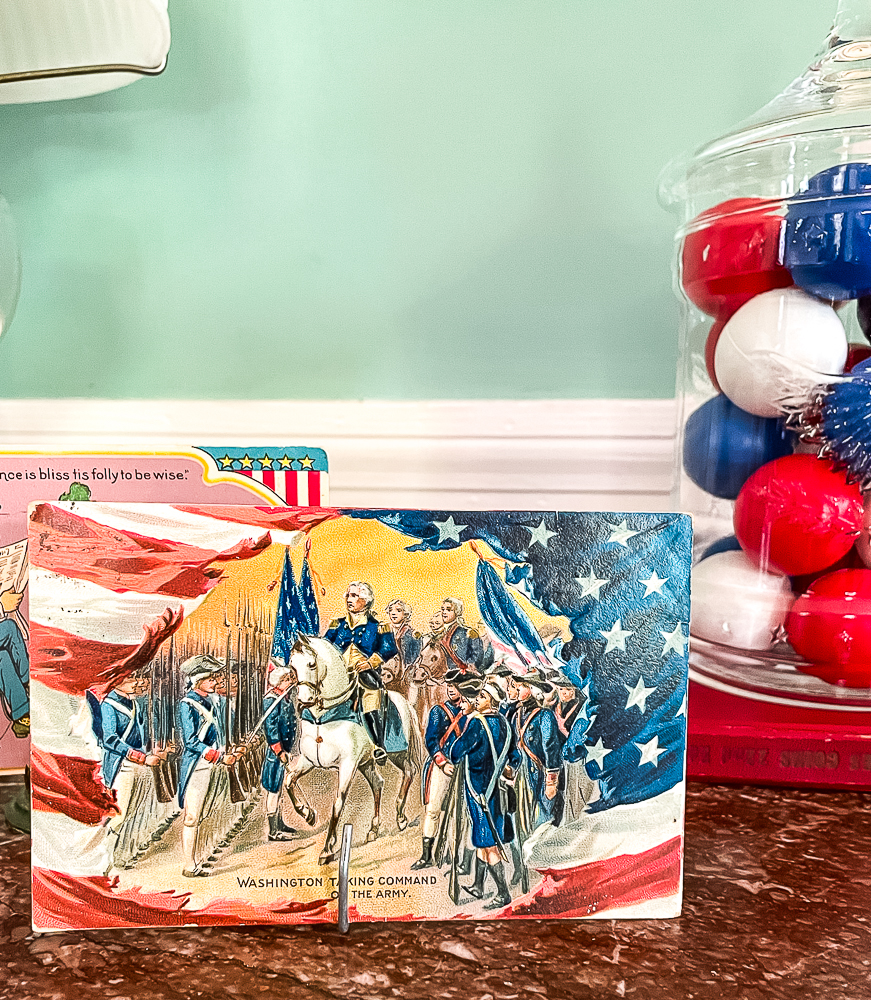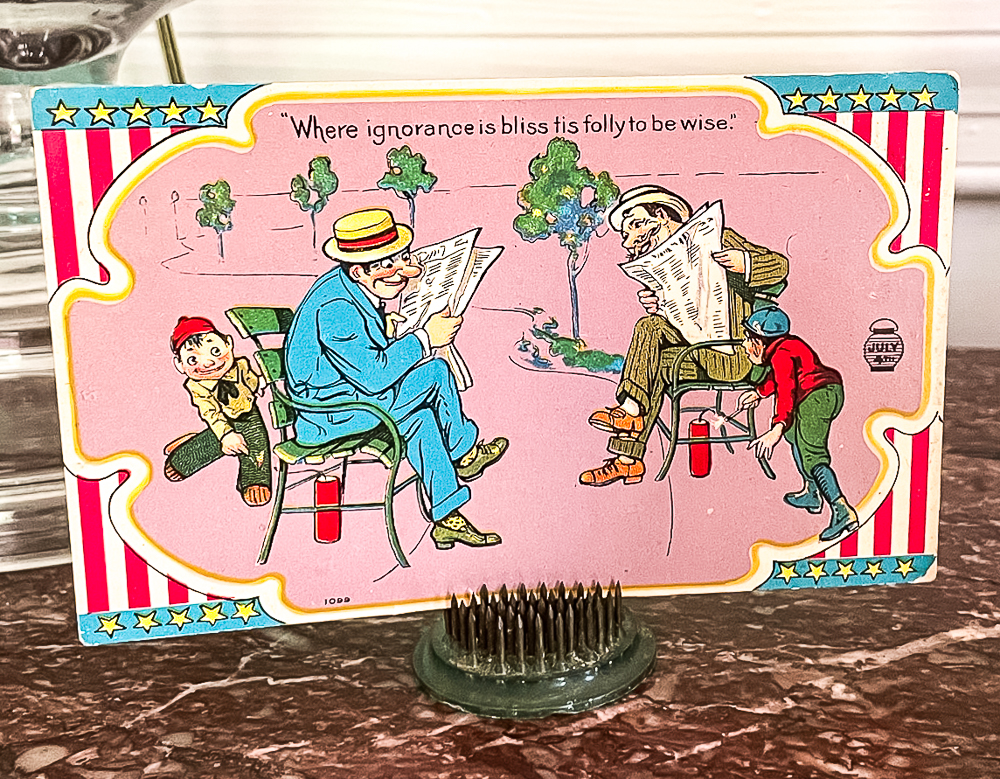 Sherman humors his mother and wears his Uncle Sam costume every 4th of July.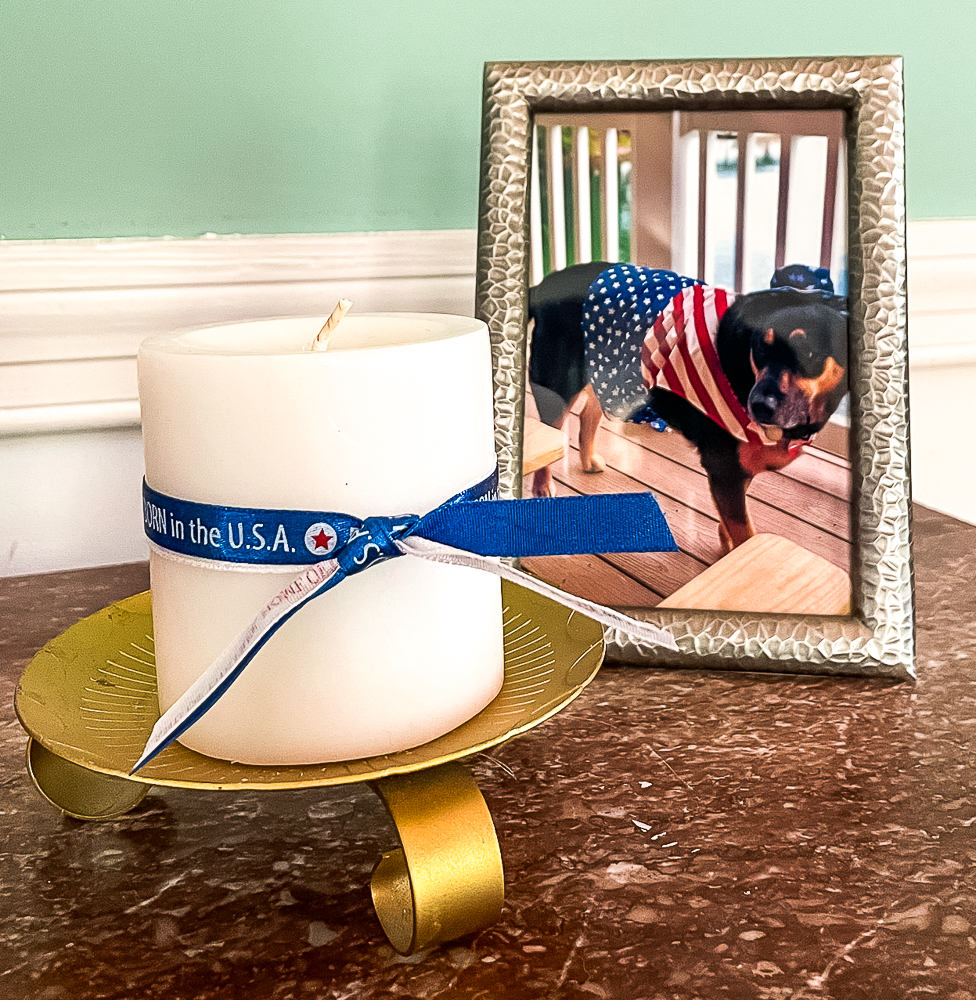 Family Room
This is where we hang out every night watching tv or reading. I'm loving the new pillow covers with pom-poms on our sofas.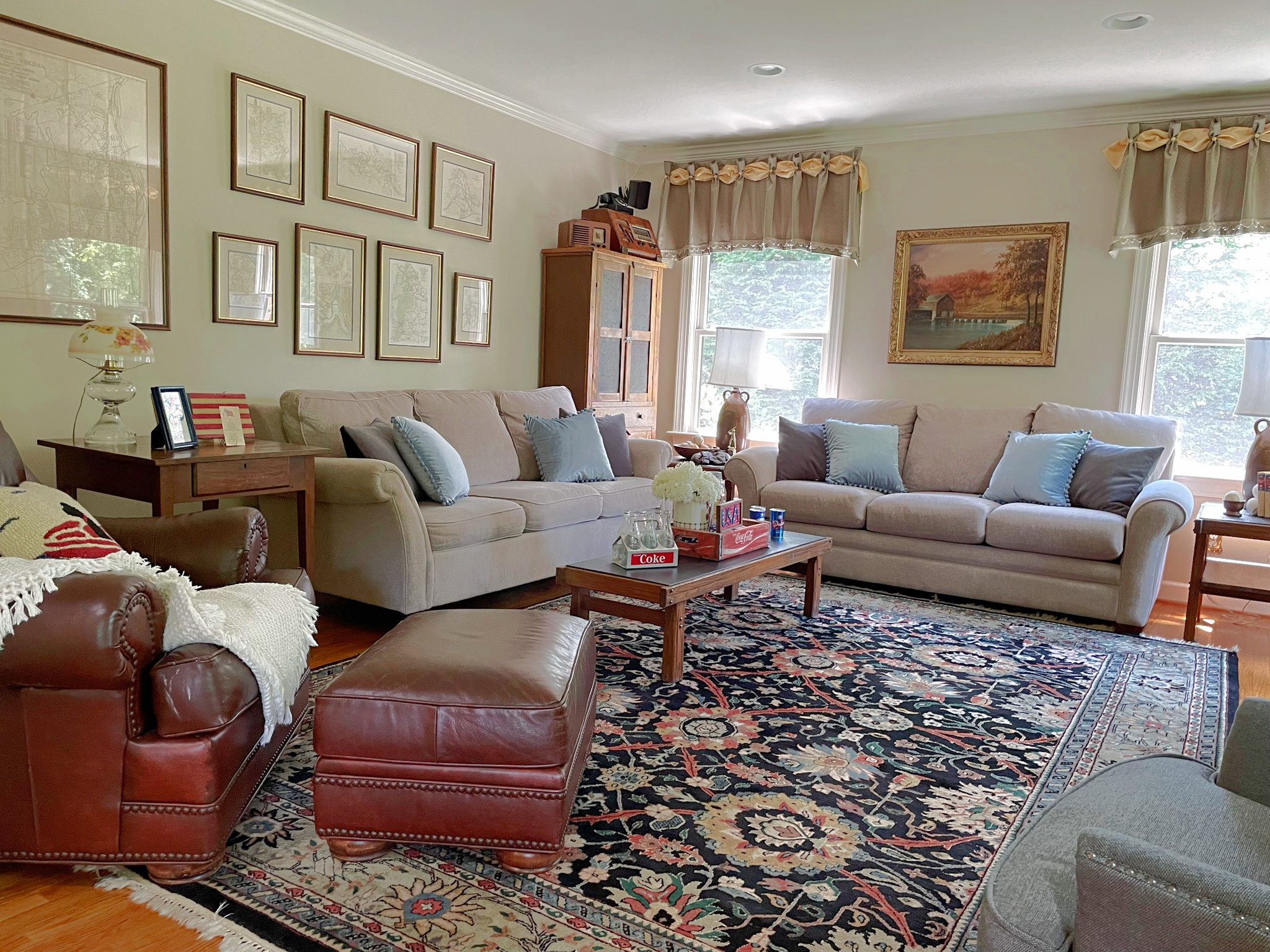 The coffee table is decorated with a Coca Cola theme.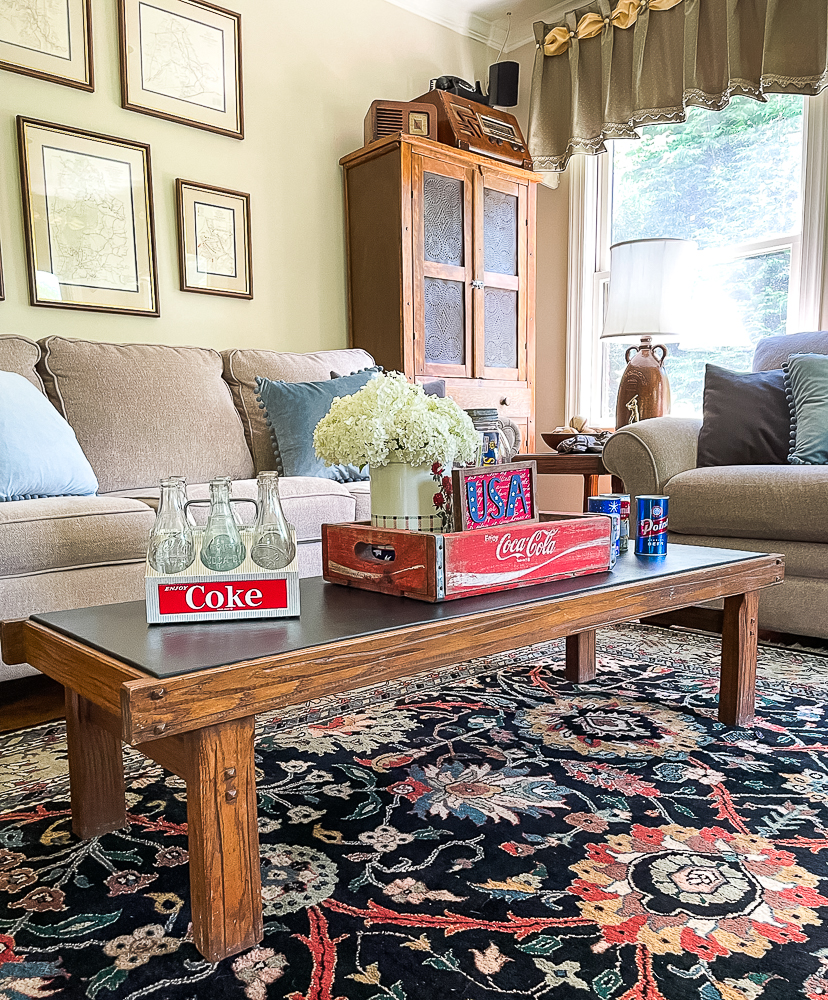 The Coca Cola crate is decorated with Hydrangea in a tin, a Mason jar filled with sparklers, and a sign by the same Etsy seller as the ship sign in the living room.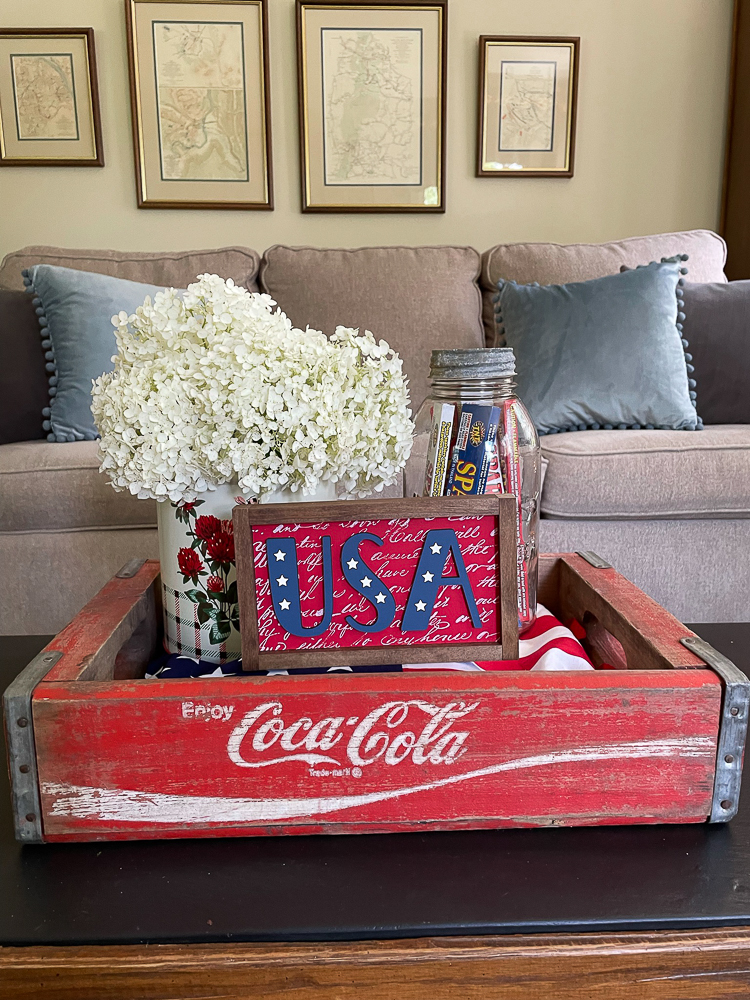 My grandmother used this Coke caddy and the bottles that it holds to transport extra flowers to church and garden club.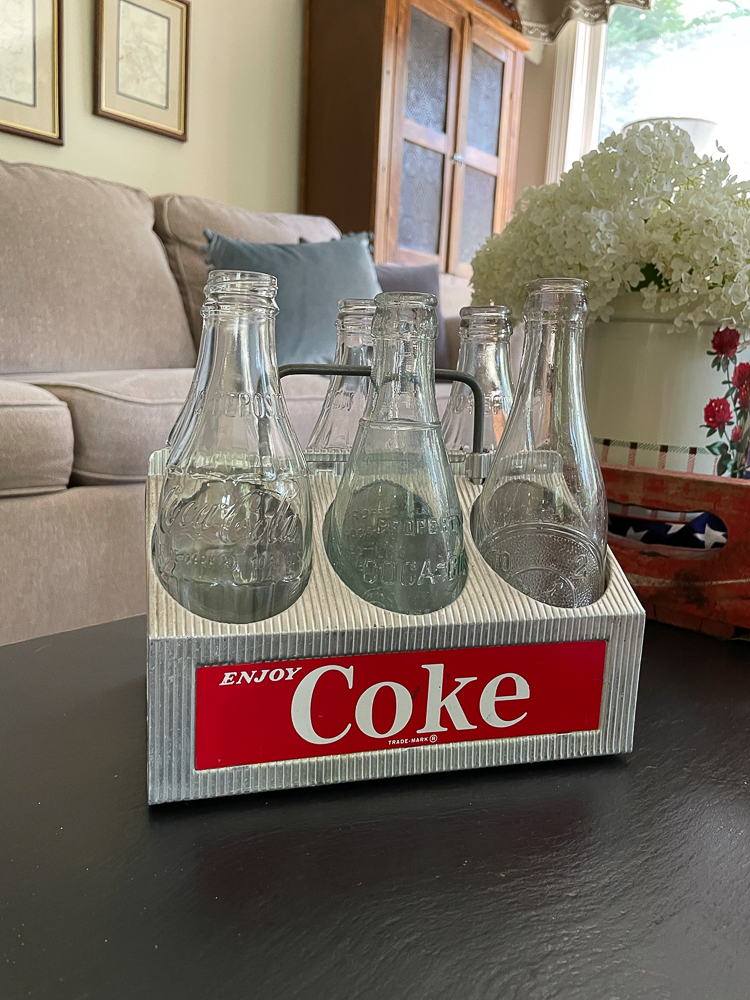 The beer cans are from Mr. SP's childhood collection.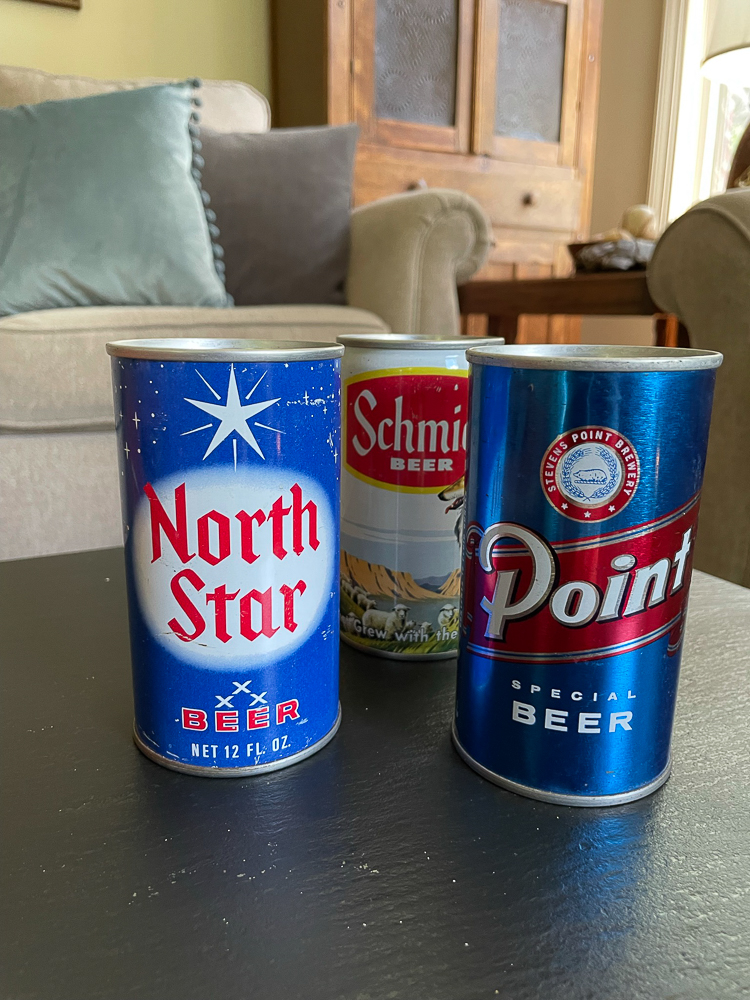 Summer and baseball go hand in hand.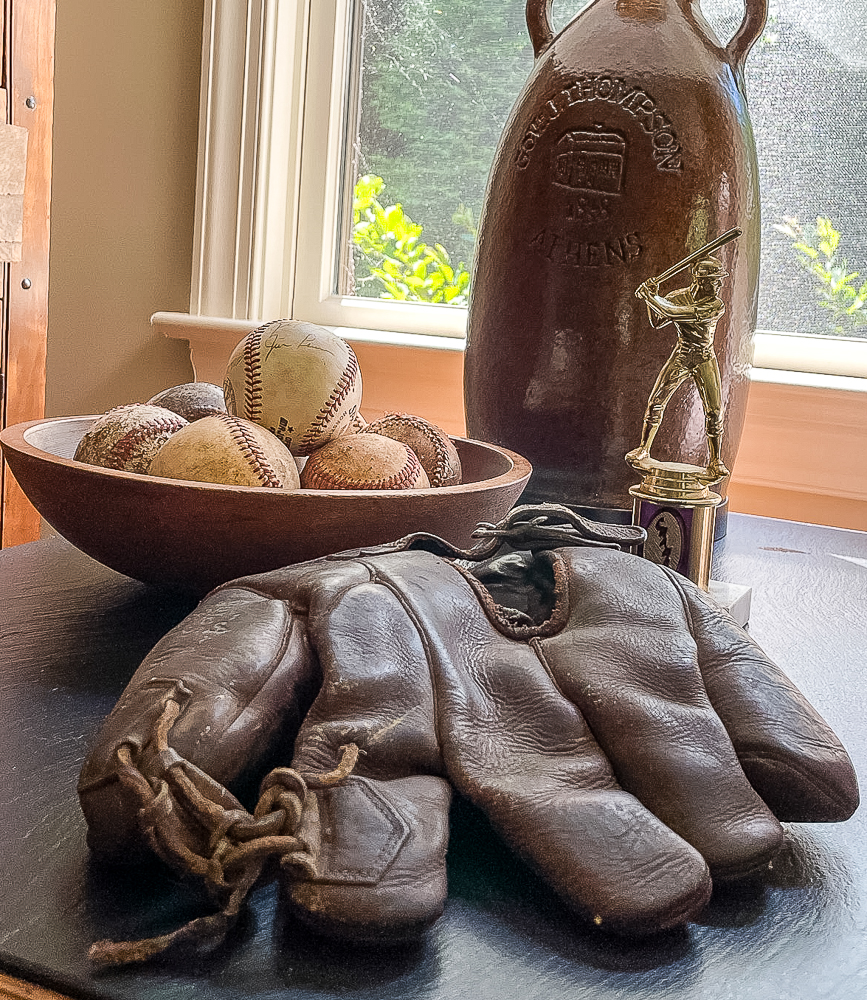 The baseball glove was my grandfather's (see more of his gloves and my dad's here). The balls belonged to my brother.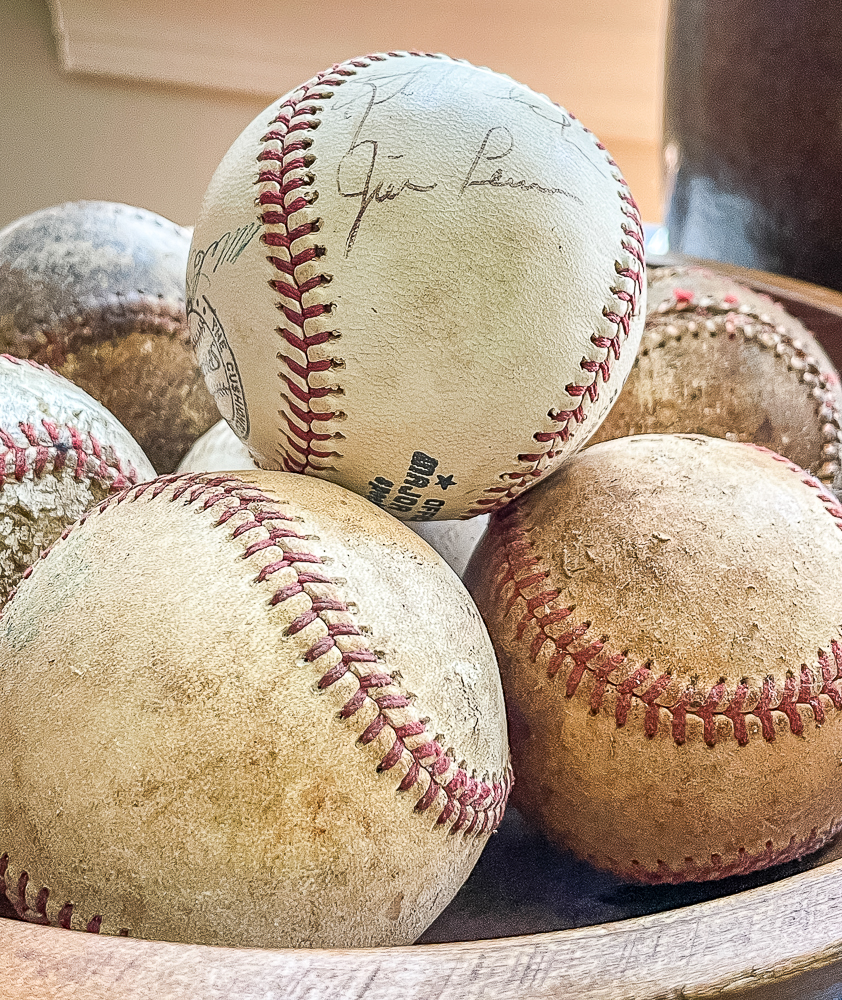 The trophy was also my brother's. My brother was tragically killed in a hunting accident and it means a lot to me to decorate with things that belonged to him.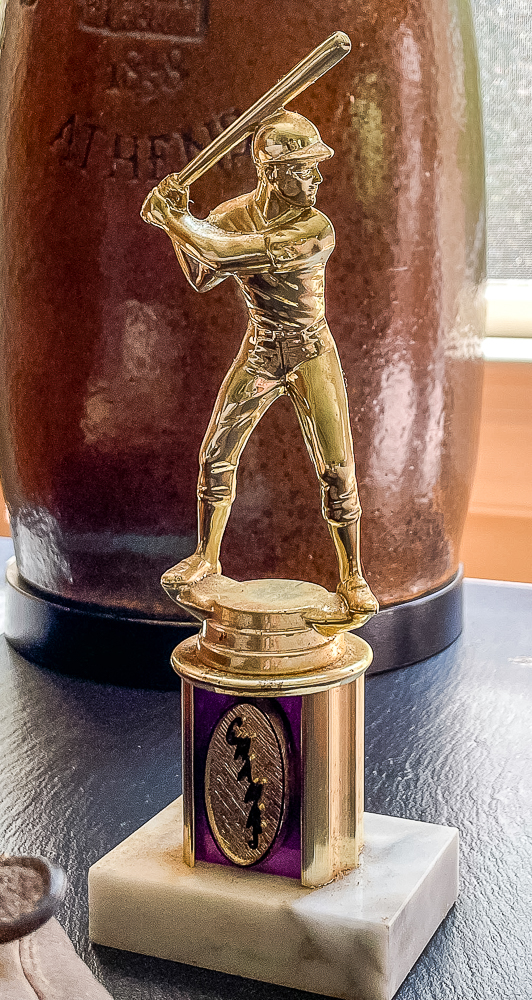 The baseball theme continues on the other end table.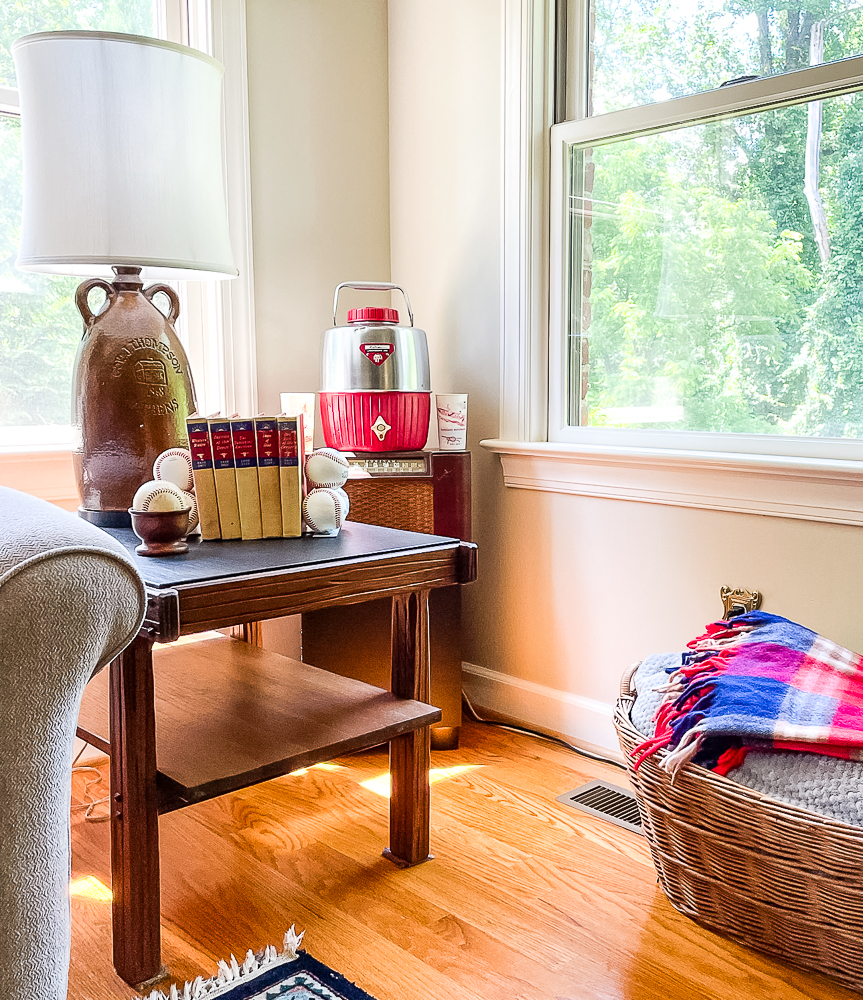 Mr. SP and I made the baseball book ends. The books are Zane Grey. The Micky Mantle signed baseball made a trip to the Antiques Roadshow but sadly isn't the real deal.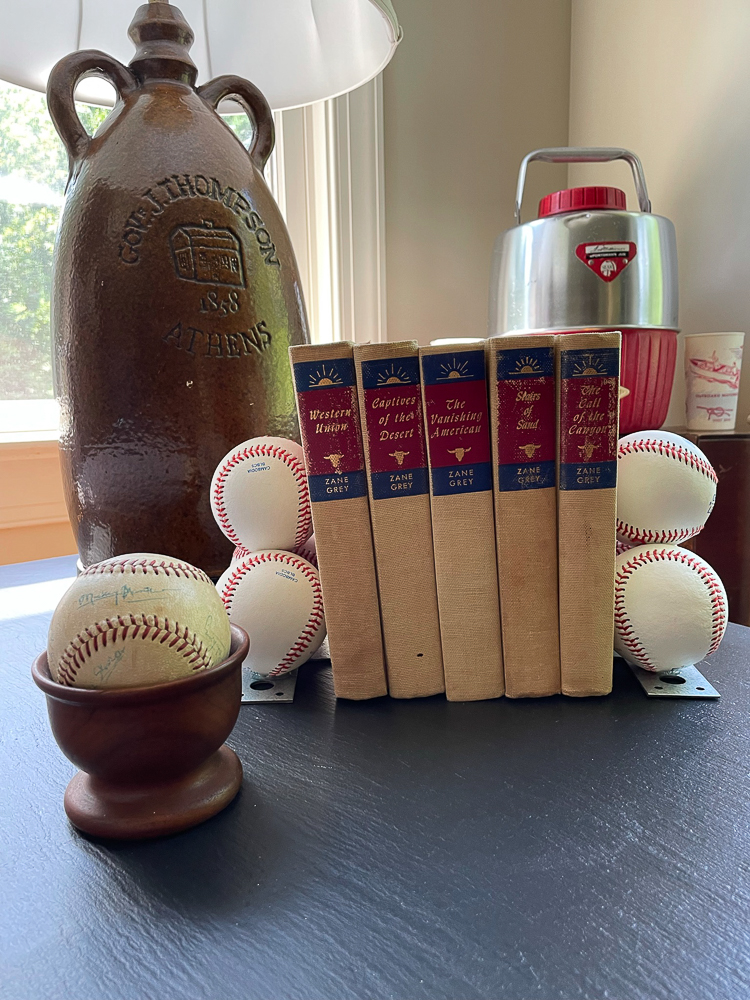 The cooler is my latest vintage find. The cups beside it were given to me by a friend a few years ago.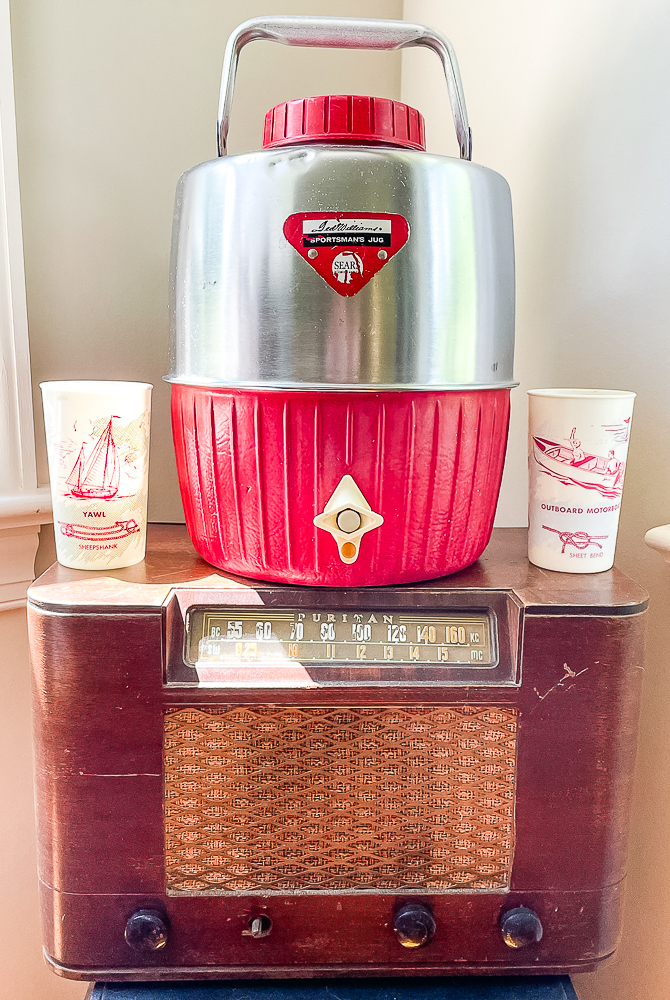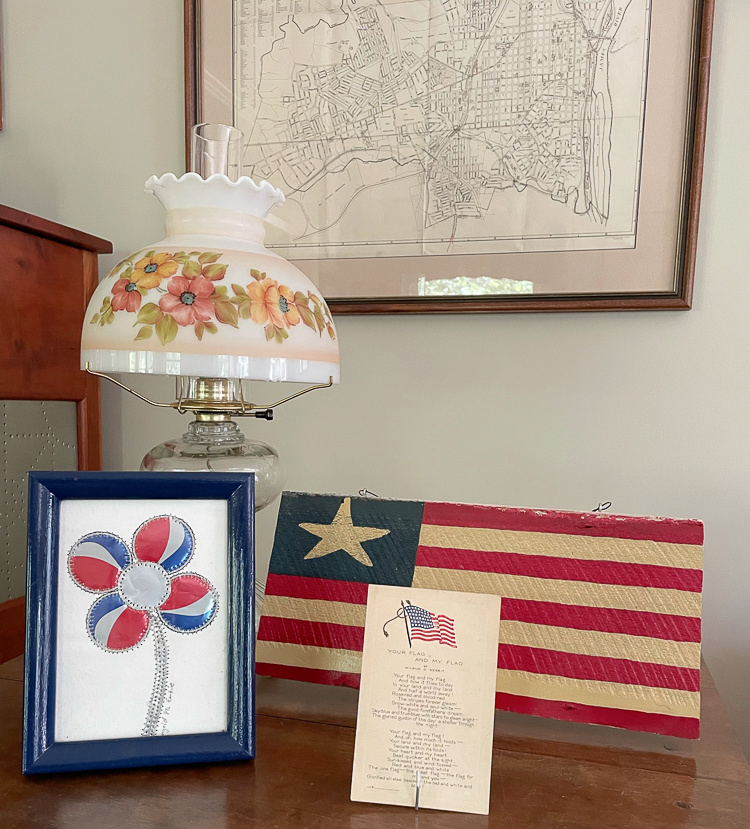 Summer makes me think of vacation bible school. The bible was my grandmother's and she used the green bowl to weave a basket during bible school.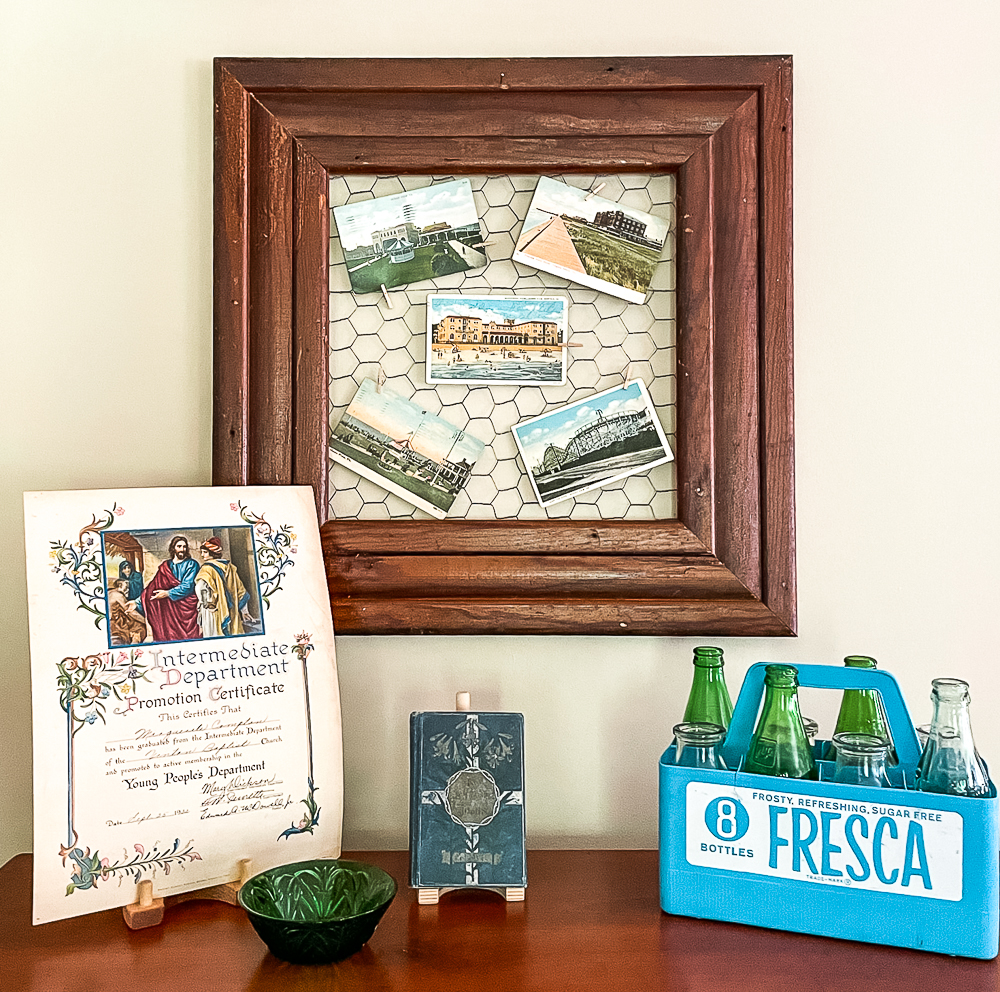 Granny was awarded this certificate in 1932.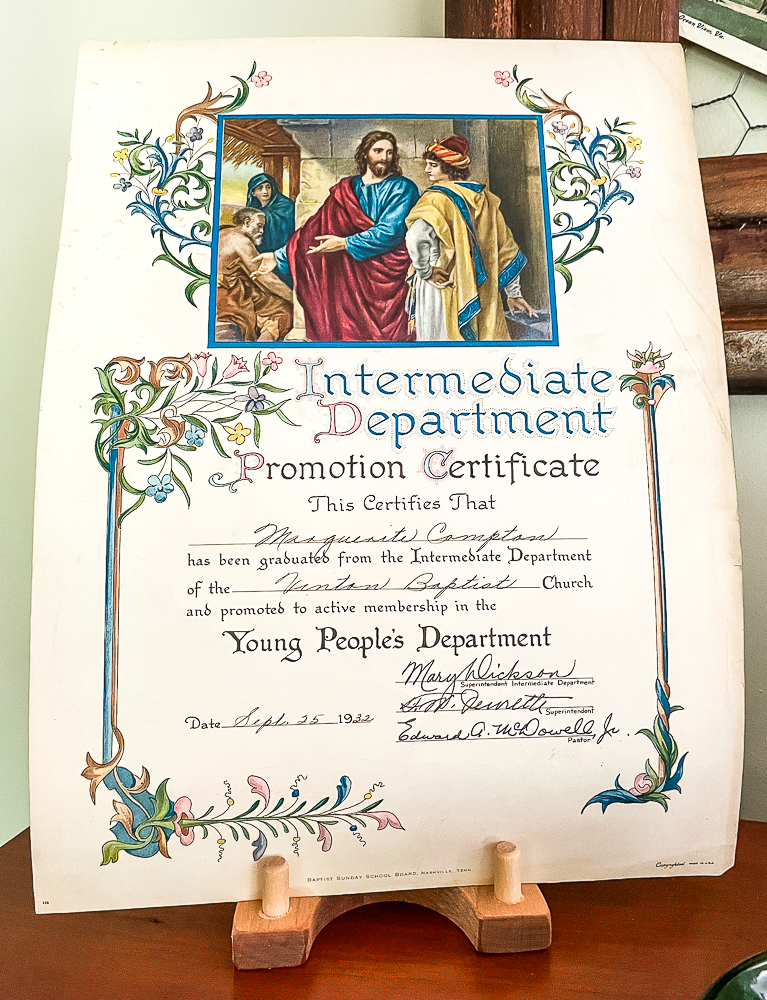 Granny's Sunday school teacher gave her the bible.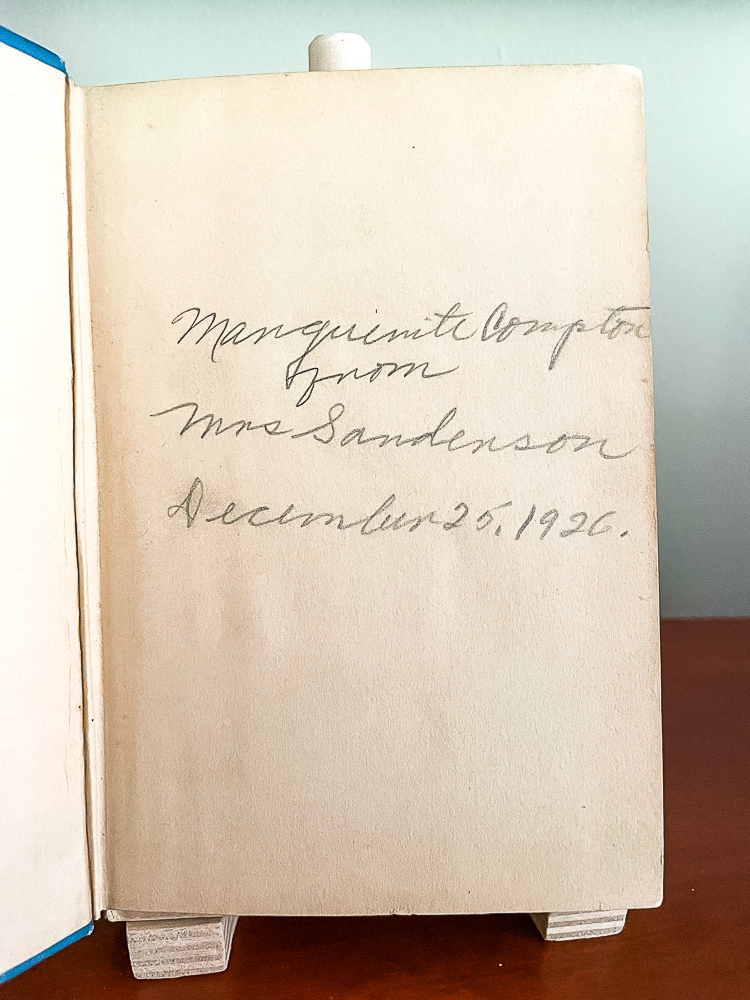 This Fanta caddy was also used by my grandmother to transport flowers.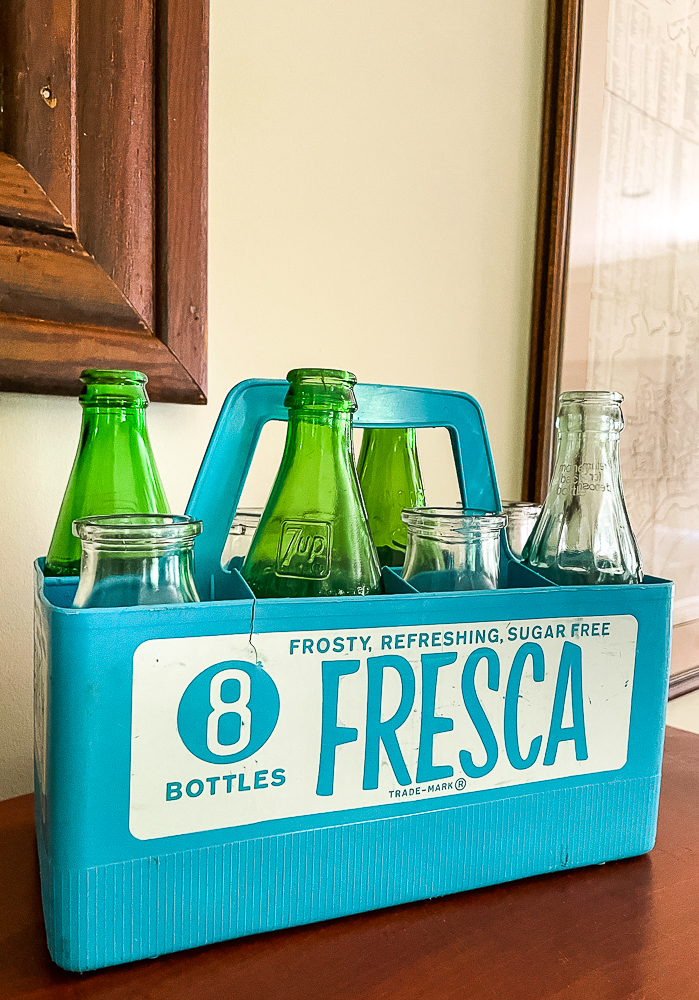 The Virginia Beach postcards were sent between my two great-great-aunts in the early 1900s.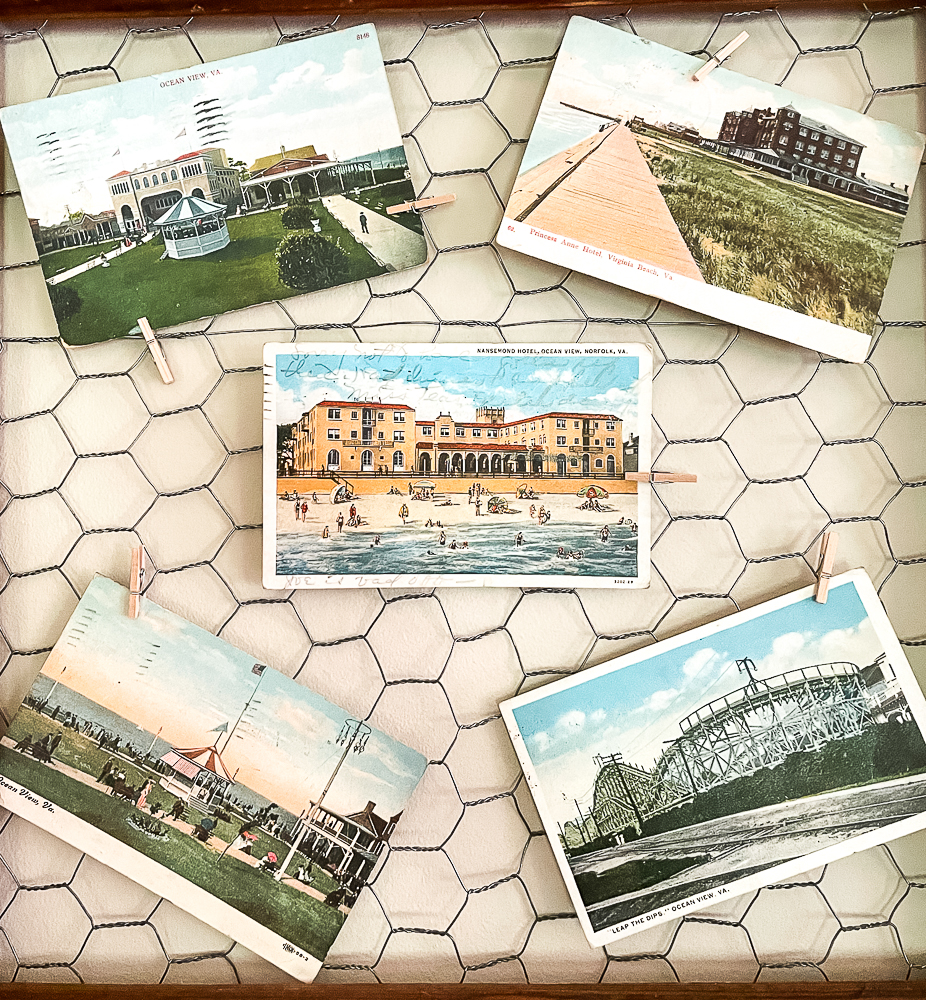 Breakfast Room
It's so nice for this table to once again be used solely for eating and not as Mr. SP's office. A ruffled table runner that I made and a Hydrangea centerpiece decorate it for summer.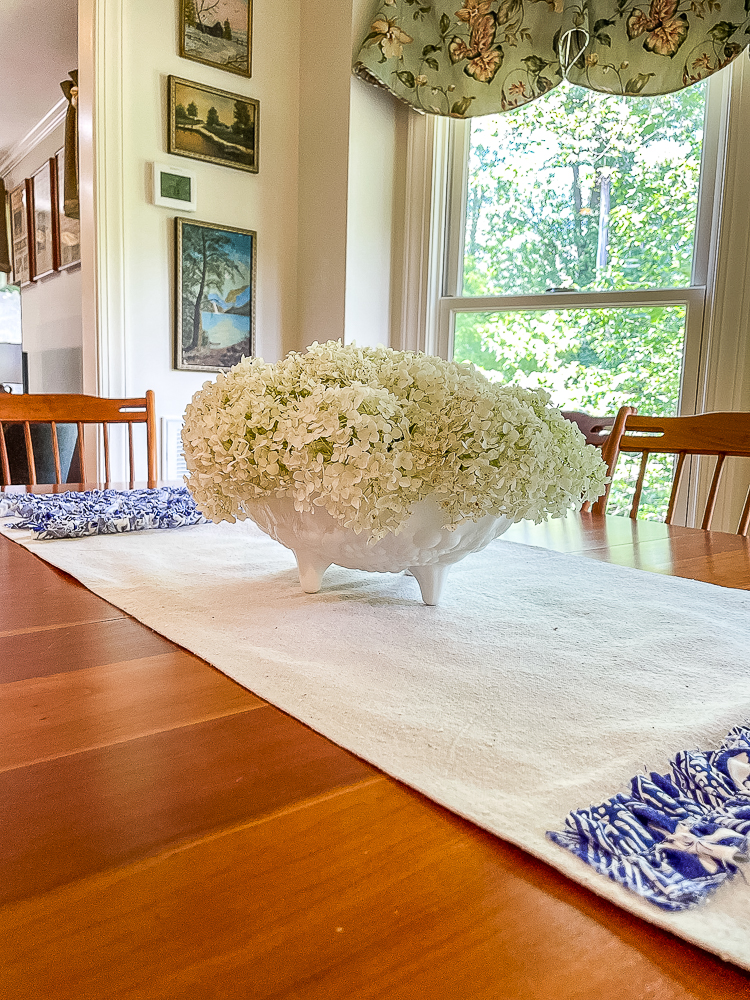 I hope you enjoyed my summer home tour. Your next stop is The Ponds Farmhouse.
Please Pin!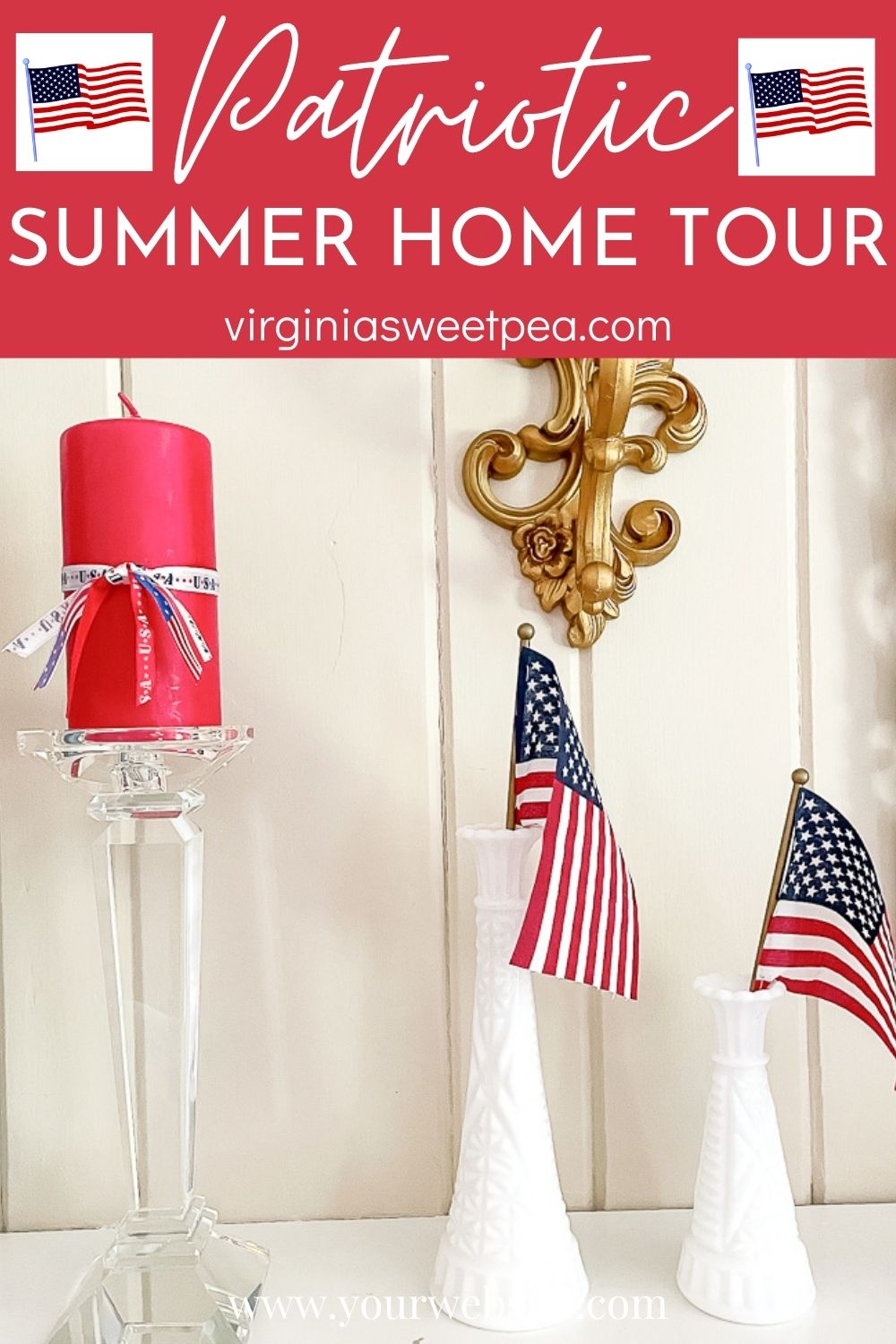 Blogger's Best Summer Home Tour
This week I'm joining some of my blogging friends for the Bloggers Best Summer Home Tours! All week long we are welcoming you into our homes. You can visit each summer home tour by clicking the links below.
Monday's Tours

The Tattered Pew / Stonegable / My Wee Abode
White Arrows Home / Fiddle Leaf Blog / Dabbling and Decorating
Tuesday's Tours

The Flowering Farmhouse / Sanddollar Lane / Cottage In The Mitten
Up To Date Interiors / Bricks 'n Blooms / Cottage On Bunker Hill
Wednesday's Tours

Open Doors Open Hearts/ Pasha Is Home / Shiplap and Shells
A Blue Nest / Cloches and Lavender / Simply 2 Moms
Thursday's Tours

Cassie Bustamante / First Day of Home / Midwest Life and Style
County Road 407 / She Gave It A Go / Robyn's French Nest
Friday's Tours

The Ponds Farmhouse / DIY Beautify / Follow The Yellow Brick Home