Bloggers' Best Fall Home Tour
Welcome to the Bloggers' Best Fall Home Tour! 30 bloggers are sharing how they have decorated their homes for fall.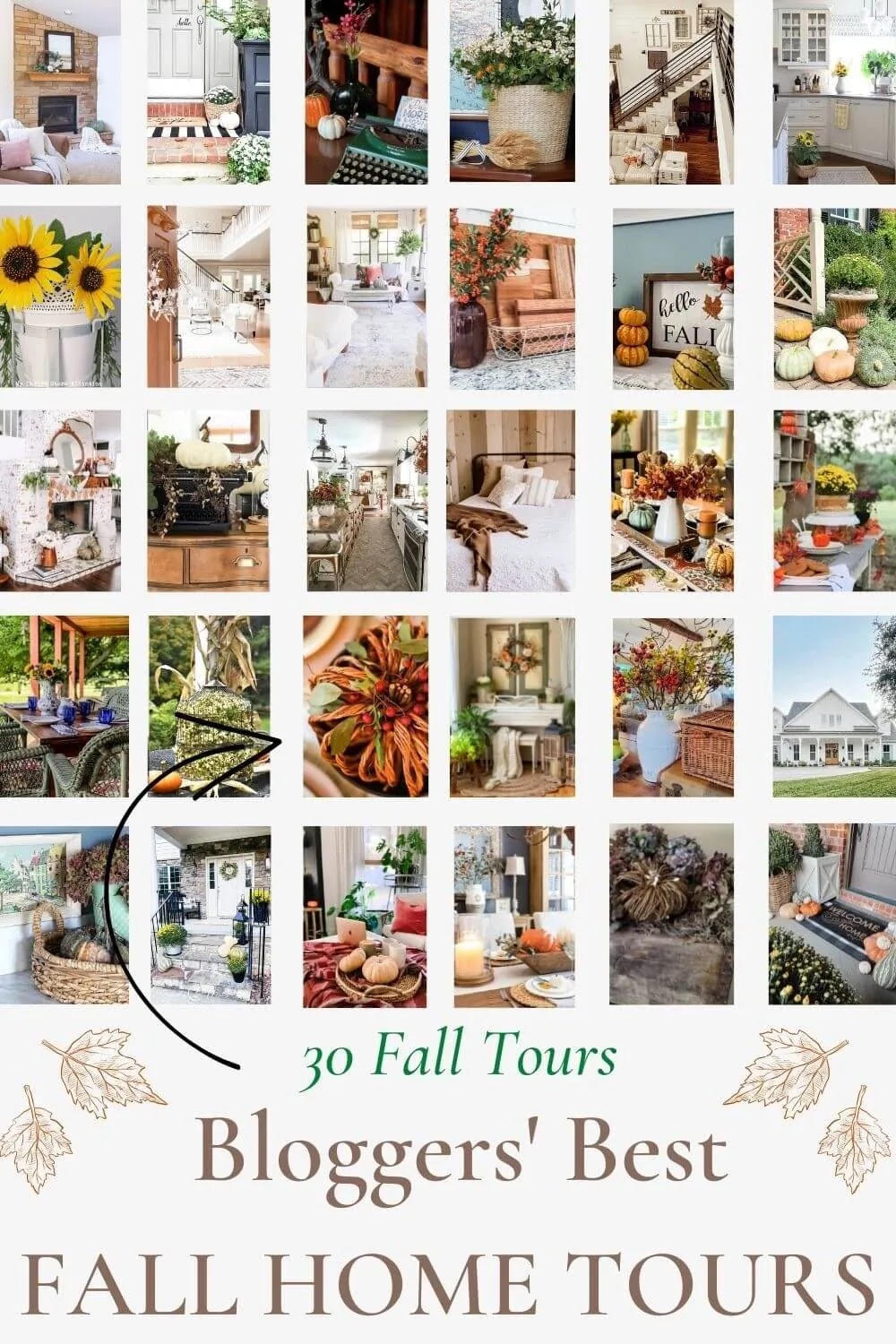 Thank you to Kelly of The Tattered Pew for hosting this fall home tour. If you arrived here from Fiddle Leaf Interiors, welcome!
Bloggers' Best Fall Home Tour
I recently shared the fall decor in my living room and dining room, my fall mantel, the fall decor in my family room and breakfast room, and the fall decor in my lake house master bedroom.
For this fall home tour, I'm sharing how I decorated the outside of my home for fall and also my fall sunroom decor.
Fall Outdoor Decorating Ideas
I love to decorate our front porch for each season.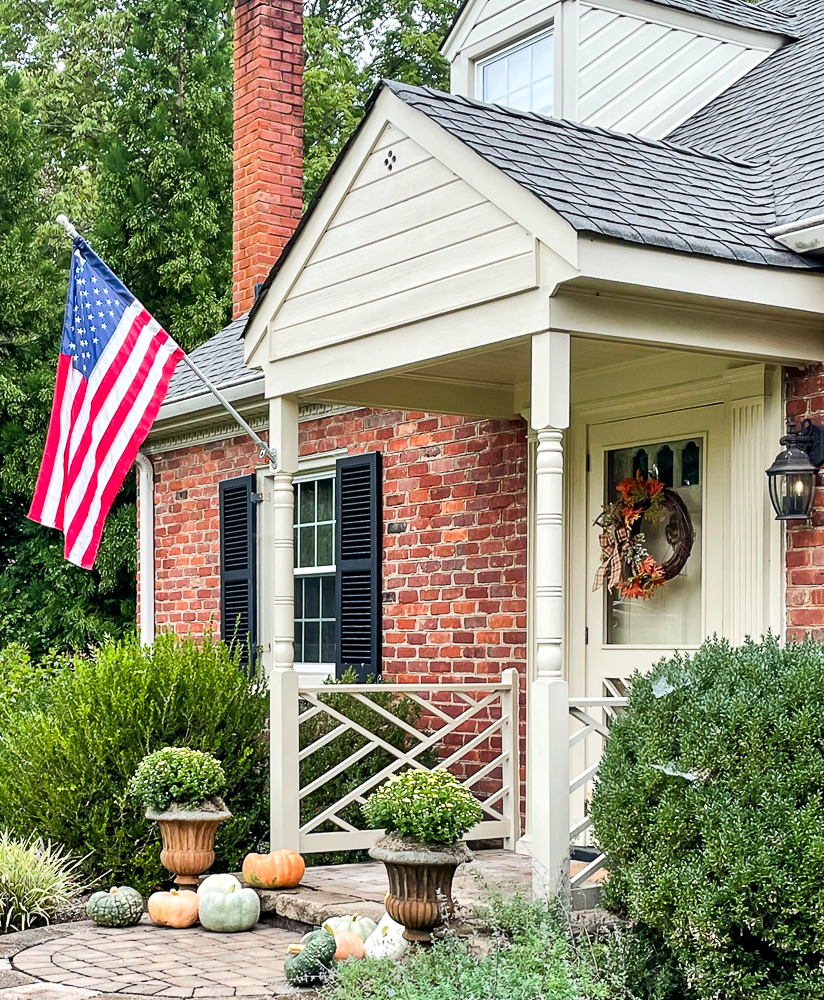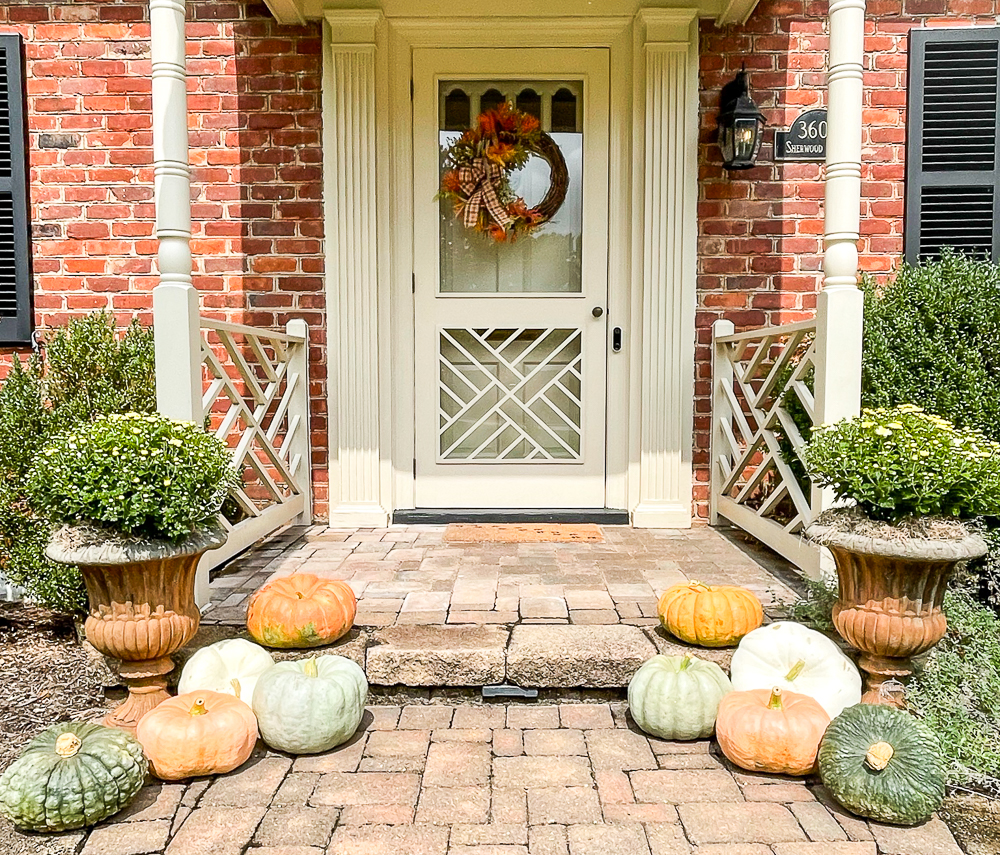 I love the variety of pumpkins and gourds that are now available in the fall.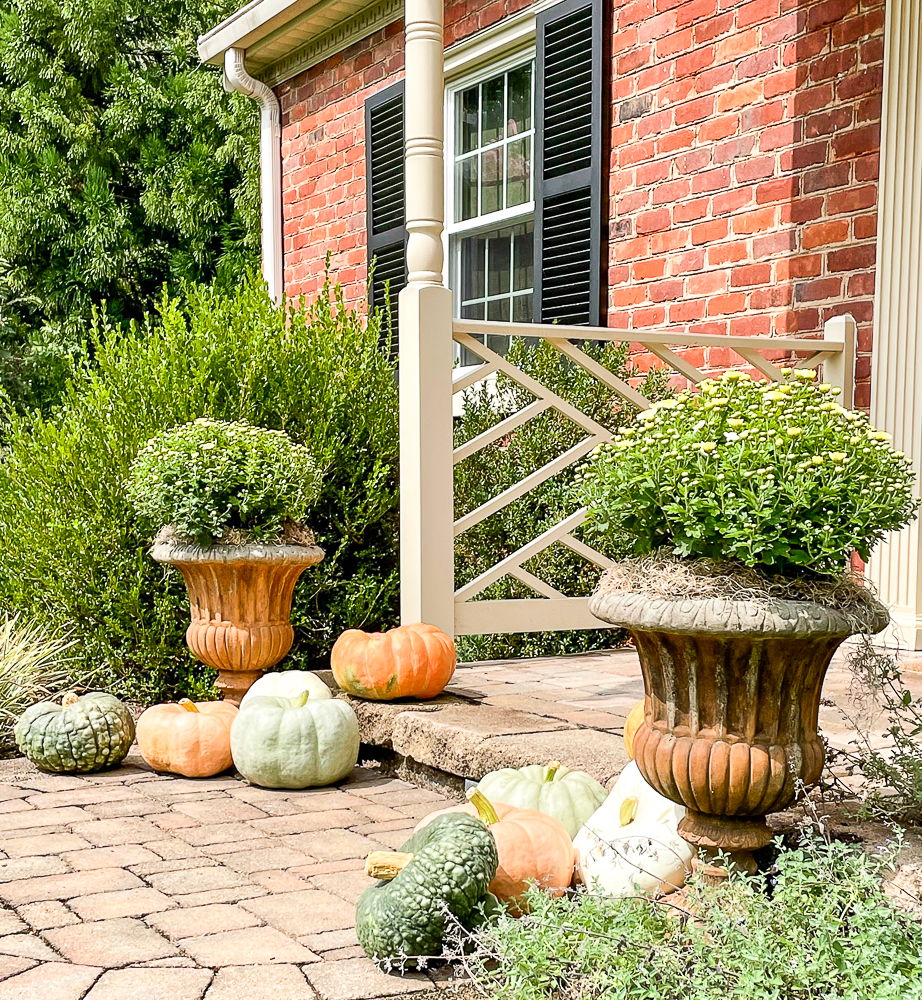 I'll enjoy these pumpkins through Thanksgiving and when the mums stop blooming, I'll replace them with pansies.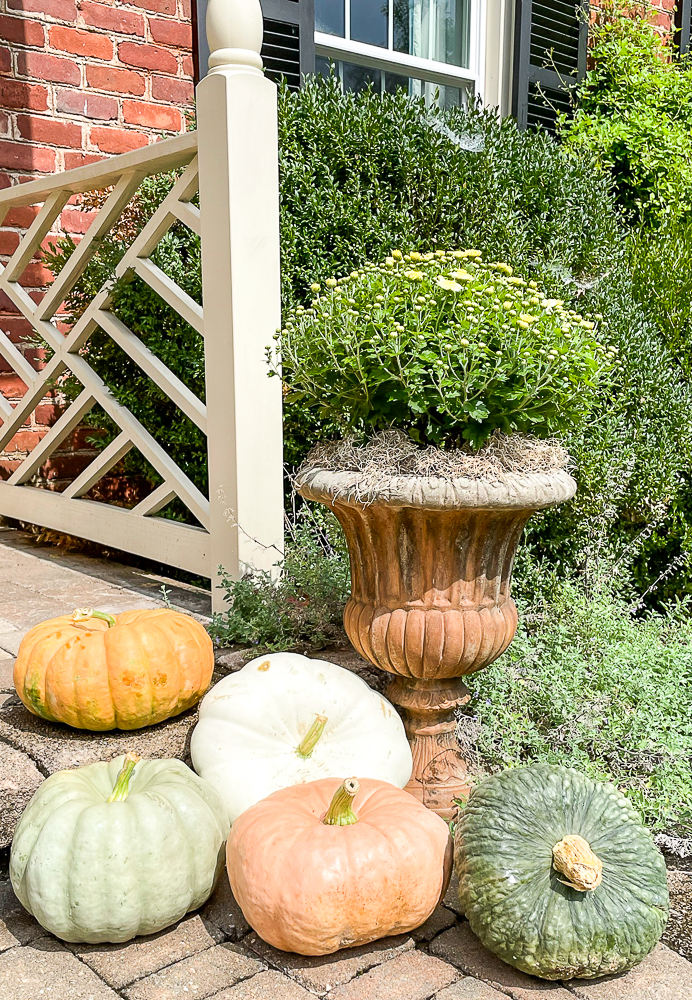 Fall in the Sunroom
My sunroom got an update since the last time you saw it.
Two rocking chairs were replaced with a futon from the late 80s that Mr. SP purchased when he first moved to Lynchburg. It's been at the lake and now it is back in Lynchburg. I used to never use our sunroom and now I'm out there enjoying it nearly every day.
A bench was replaced with two chairs from Big Lots.
Sherman enjoys hanging out in the sunroom, too.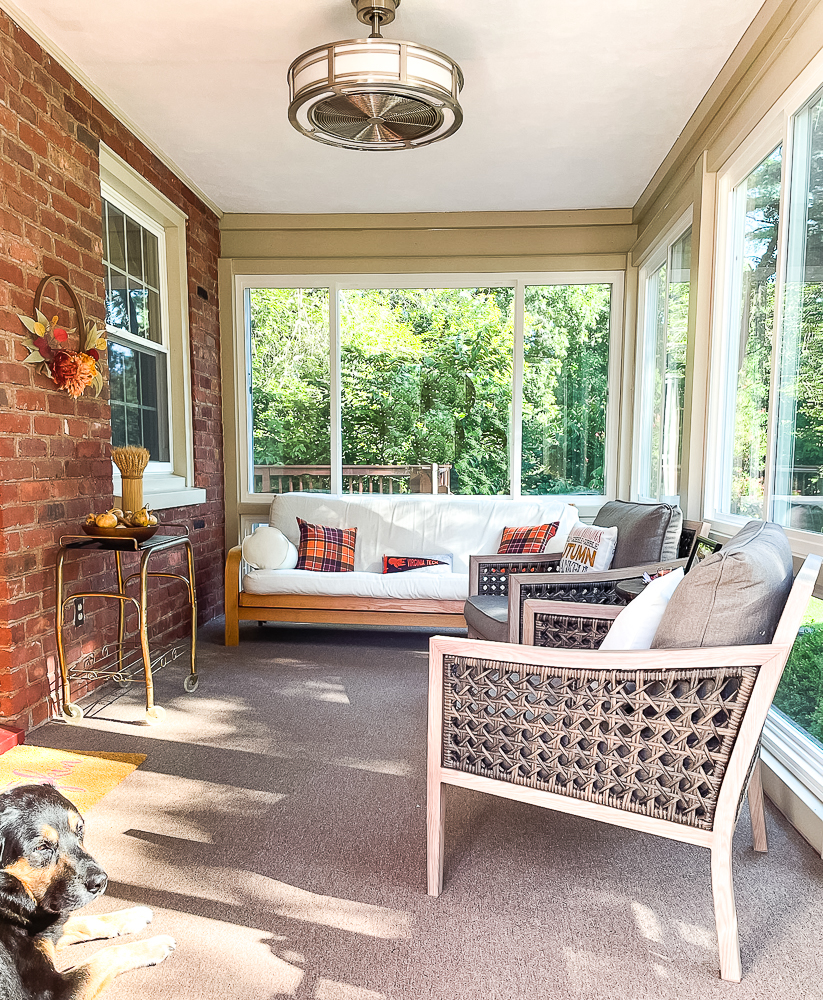 I love to decorate my vintage TV stand for each season. A DIY fall hoop wreath hangs on the wall over the TV stand.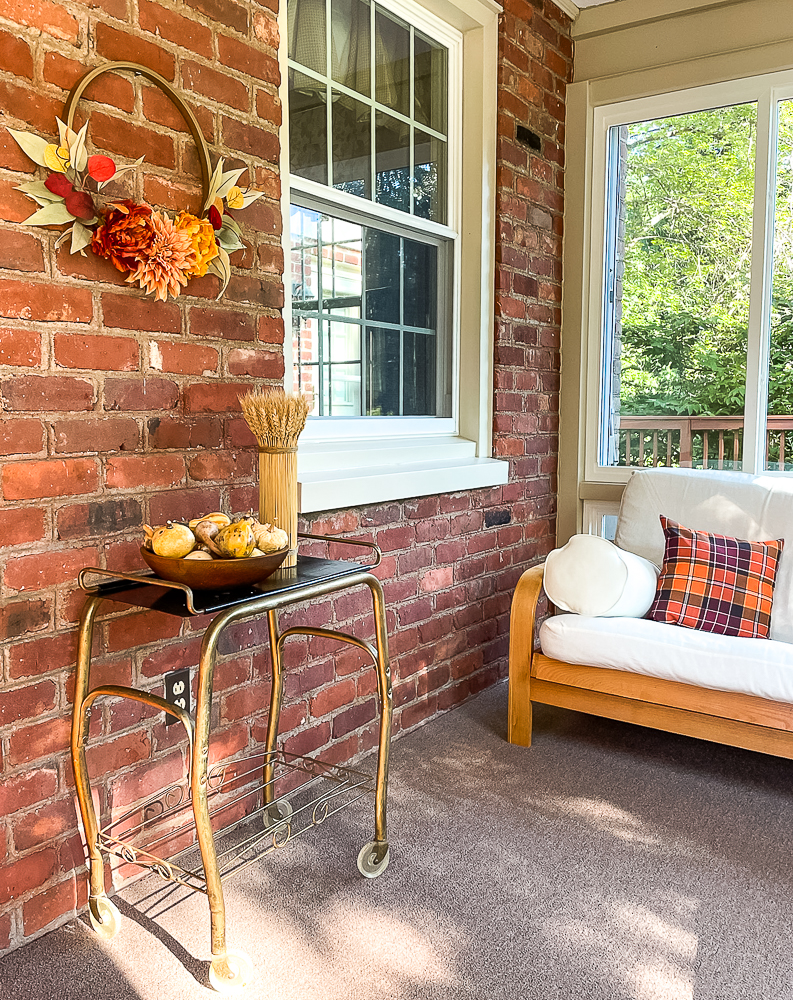 I never throw out my gourds and I dry them and polish them to enjoy season after season. I displayed them in a wooden bowl along with a wheat sheave.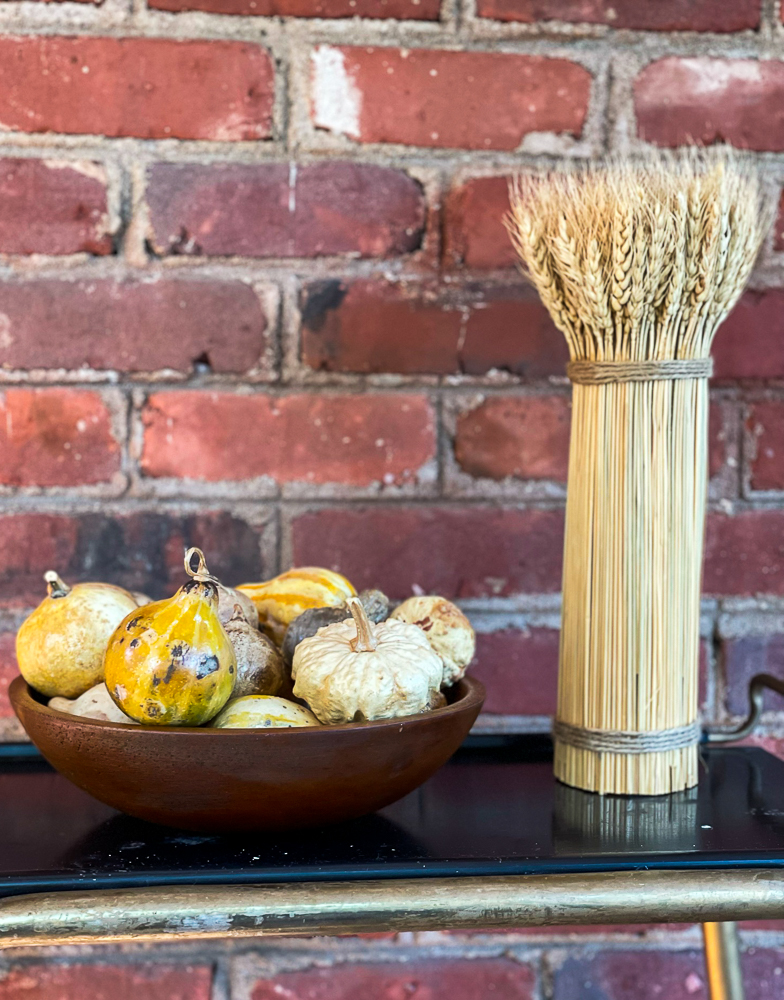 The futon is decorated with plaid pillows from Walmart and a Virginia Tech pennant pillow.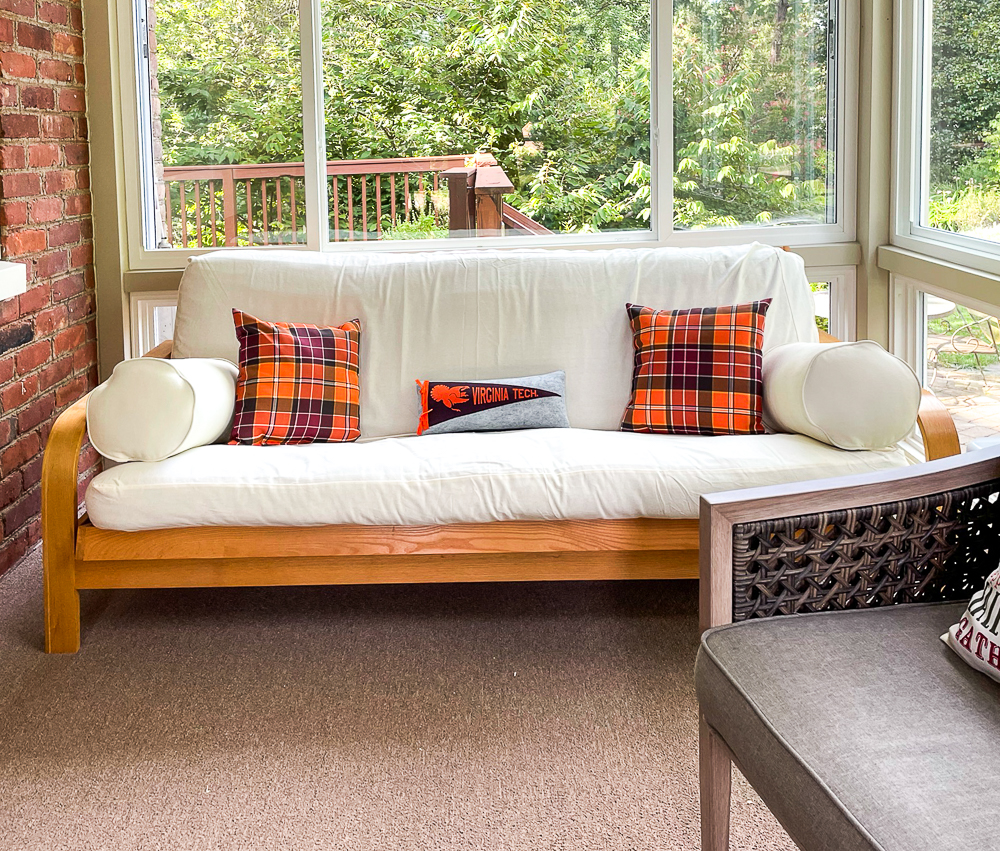 The bolsters used to be plaid and I gave them an easy update with paint.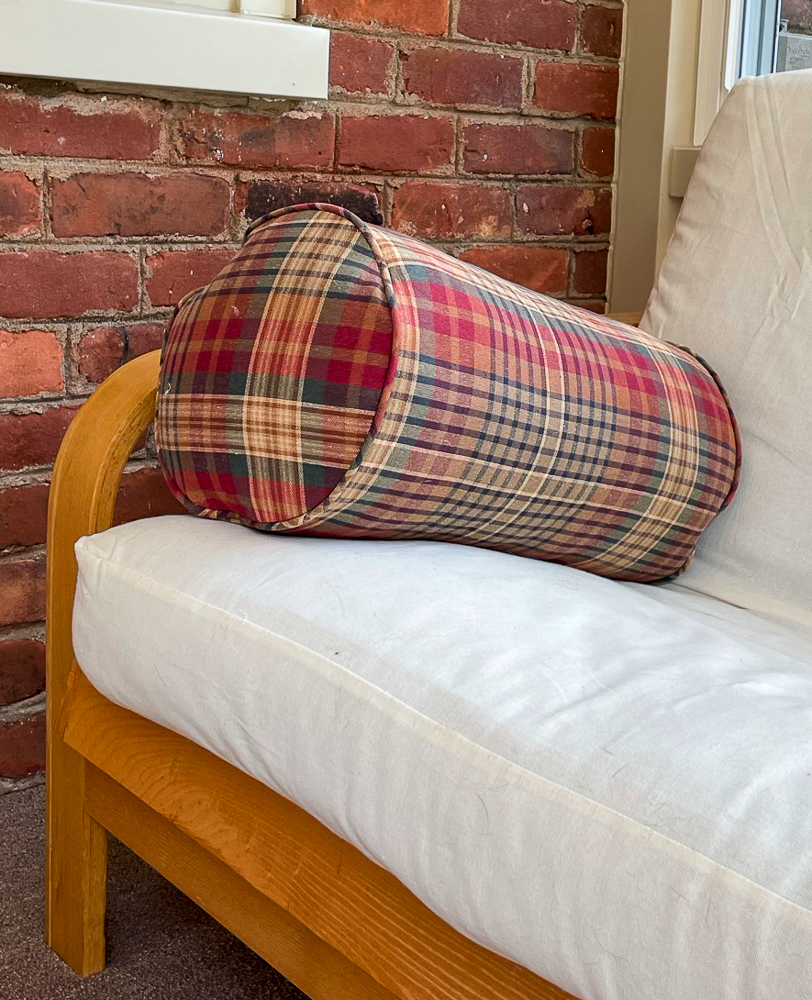 This technique works like a charm and the end result makes the fabric feel like leather.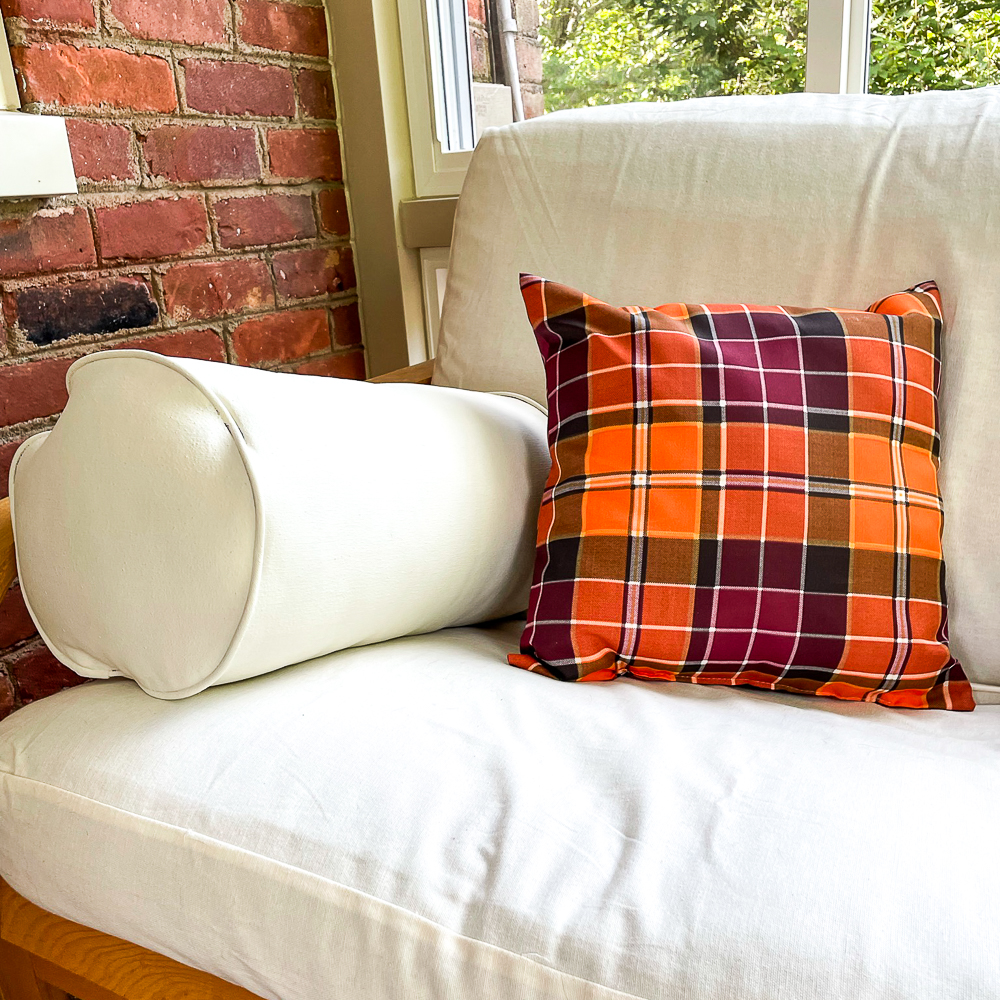 Pennant pillows are my go-to graduation gift. Currently, they can be found in dorm rooms at Virginia Tech, JMU, Liberty, NC State, and the University of Wisconsin.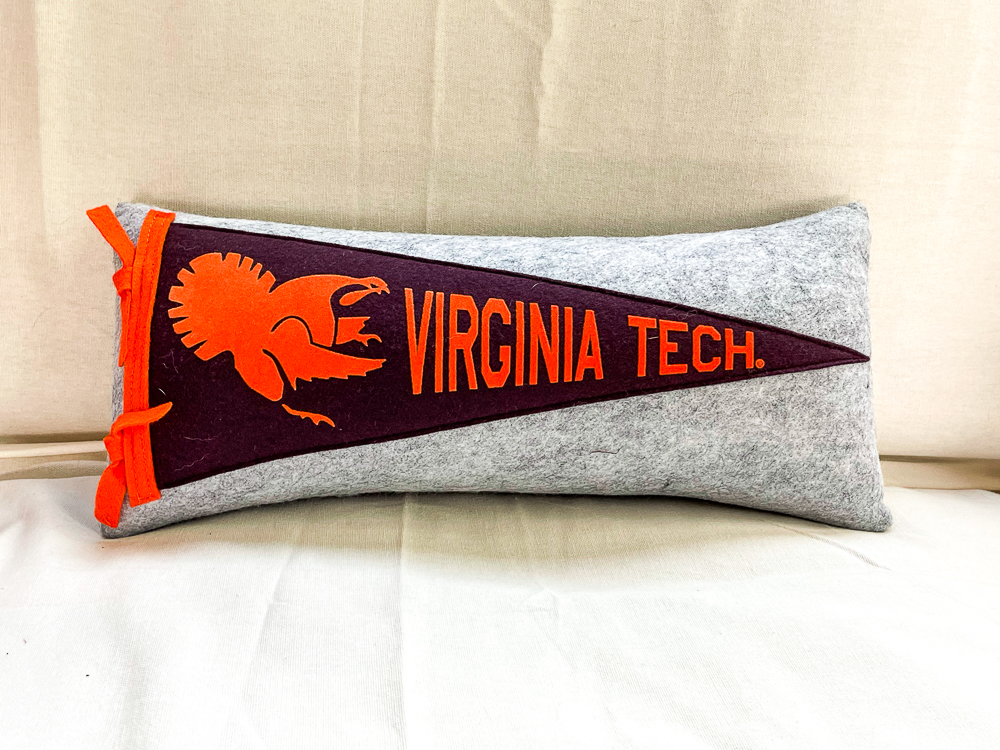 I made this crow a few years ago and enjoy displaying it every fall.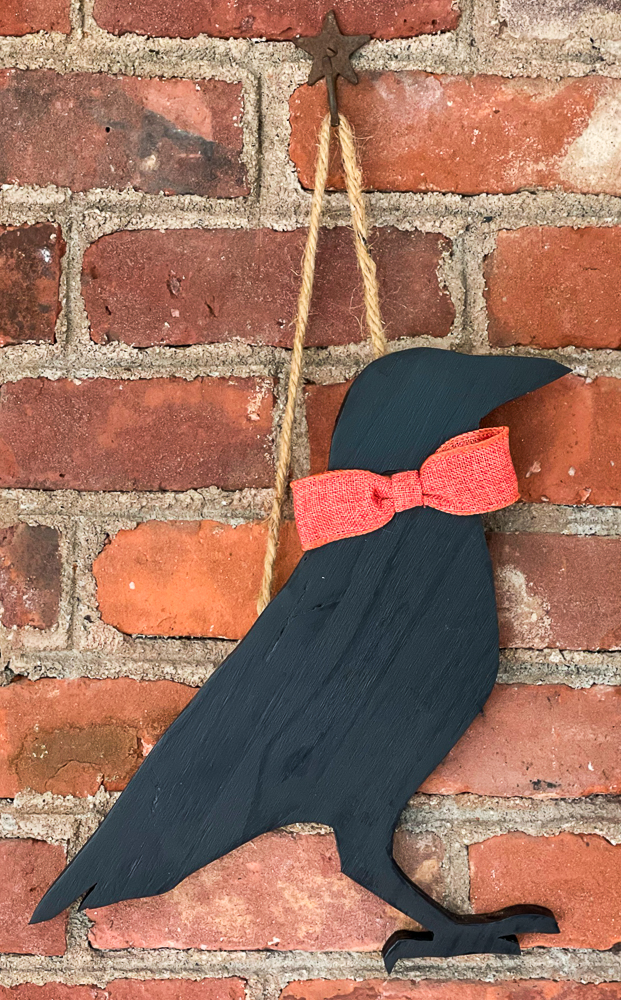 I so much enjoyed sharing my fall front porch and sunroom with you.
Next on the tour is Libbey from A Life Unfolding.
Bloggers' Best Fall Home Tours
This week I'm joining my blogging friends for the Bloggers' Best Fall Home Tours! All week long we are welcoming you into our homes. You can visit each Fall home tour by clicking the links below.
Monday's Tours

The Tattered Pew / Midwest Life and Style / Bricks 'n Blooms
My Thrift Store Addiction / Pasha Is Home / Willow Bloom Home Blog
Tuesday's Tours

Open Doors Open Hearts / White Arrows Home / Cottage On Bunker Hill
Simply2Moms / Cottage In The Mitten / Fiddle Leaf Blog
Wednesday's Tours

Sweet Pea / County Road 407 / Lora Bloomquist Create and Ponder
Thistle Key Lane / Cloches and Lavender / A Life Unfolding
Thursday's Tours

First Day of Home / The Old Barn / Tatertots and Jello
The Ponds Farmhouse / StoneGable / Noting Grace
Friday's Tours

Dabbling and Decorating / She Gave It A Go / Sand Dollar Lane
Robyn's French Nest / My Family Thyme / Shiplap and Shells
Fall Decorating Ideas
Get ideas for decorating your home for fall.