Framed Vintage Rocco Feed Sack
I've got a second lake house update for you this week! I shared my mom's vintage inspired guest room at the lake and now I have an update in our family room, a framed vintage Rocco feed sack.
My mom gave me several Rocco feed sacks and I picked the one with the most vivid color to frame for the lake.
I really like how it looks in this corner of our family room.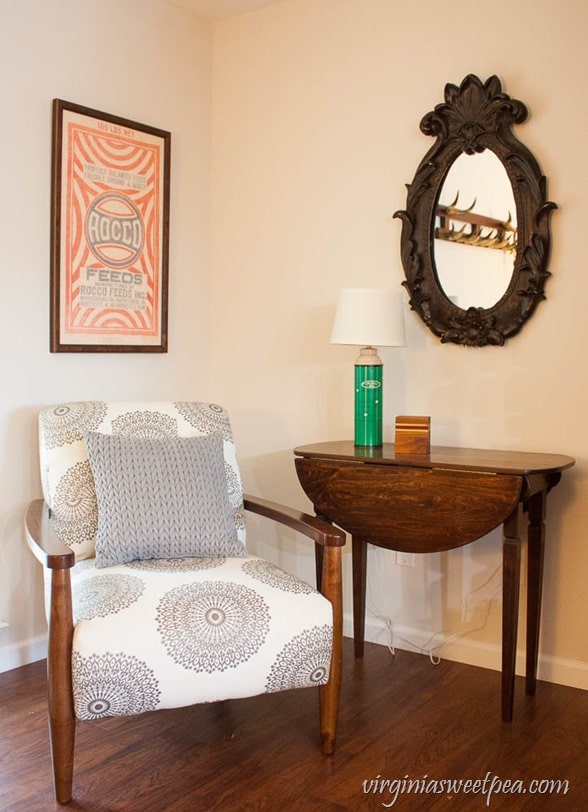 Braided Pillow I Chair I DIY Vintage Thermos Lamp
Rocco Feeds is still in operation. The feed that was in this bag was purchased in Waynesboro, Virginia.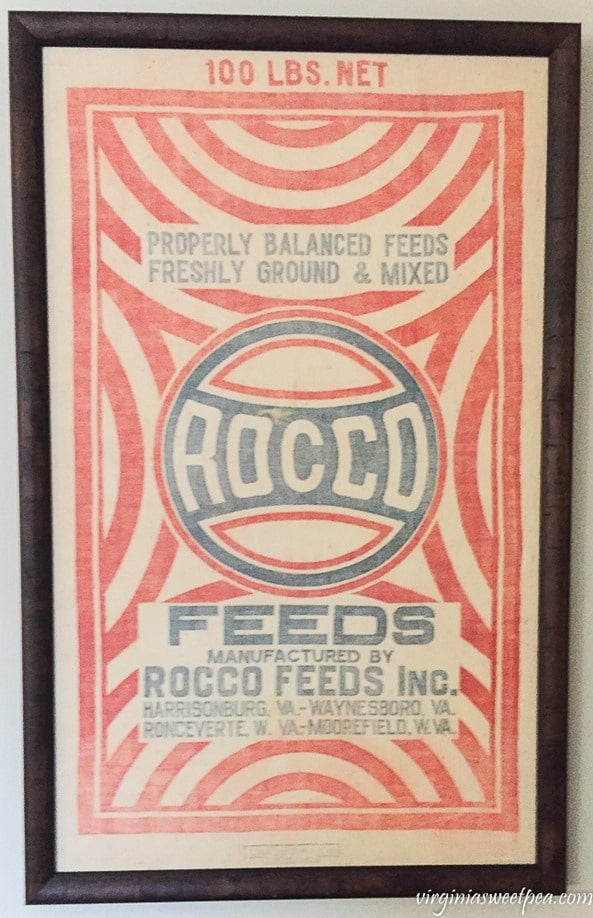 I had a Goodwill found paint-by-number in this corner but much prefer the bold look of this feed sack in this spot.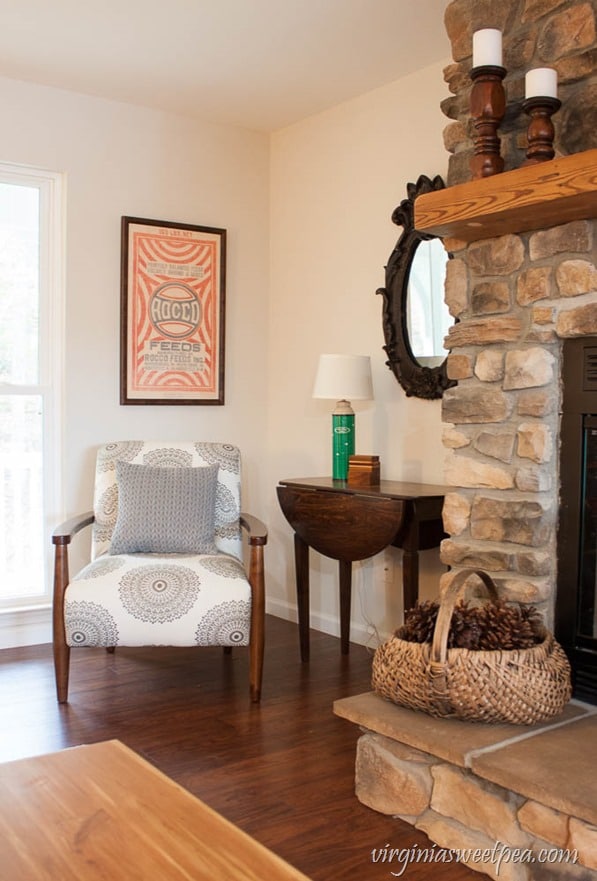 DIY Candlesticks Made from Bedposts
I had this feed sack framed locally at The Framery on Memorial Avenue. They also framed the 1943 "Our America" vintage poster series that I used in this room at the lake.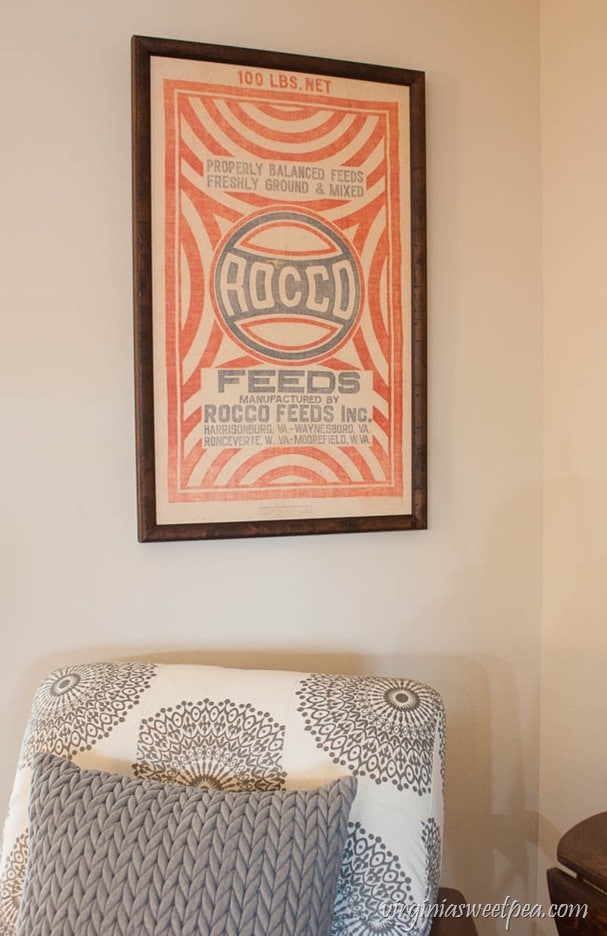 I wonder over the years other ways that people made use of feed sacks from Rocco.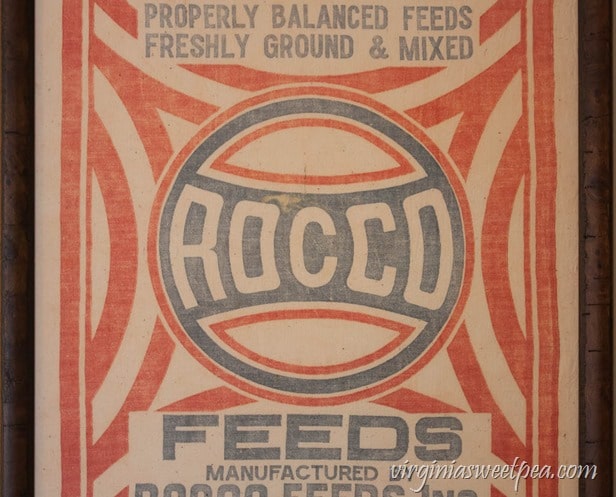 I used to love to go to Farm Bureau in Waynesboro with my dad or grandparents. In my mind I can still smell the feed. As a teen, I liked to shop the horse section and loved that I could charge what I purchased to my dad's account. He was sweet and never complained about my purchases.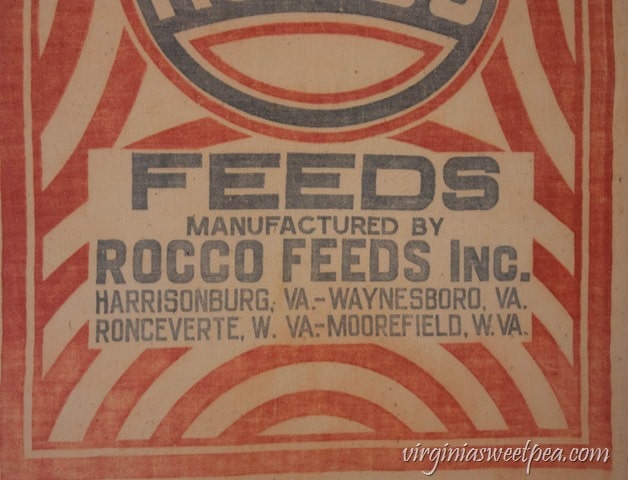 If you like feed sacks, enjoy a few ideas that some blogging friends contributed.
More Feed Sack Projects
Sadie Seasongoods added some embroidery to a feed sack to give it some dimension. Now it's a charming piece of art for her home.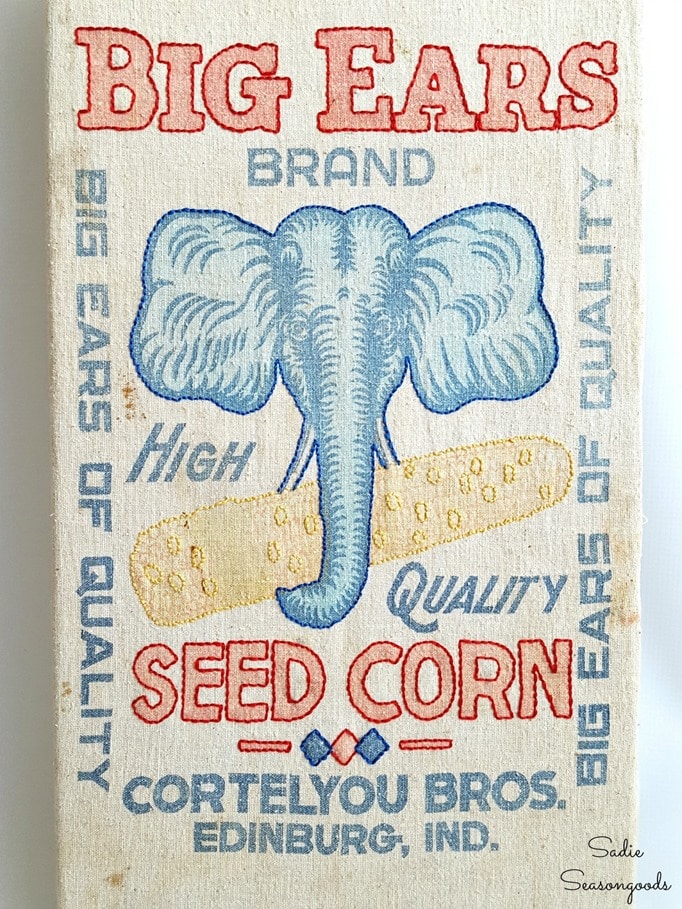 Christy from Robb Restyle used a vintage feed sack to recover a chair.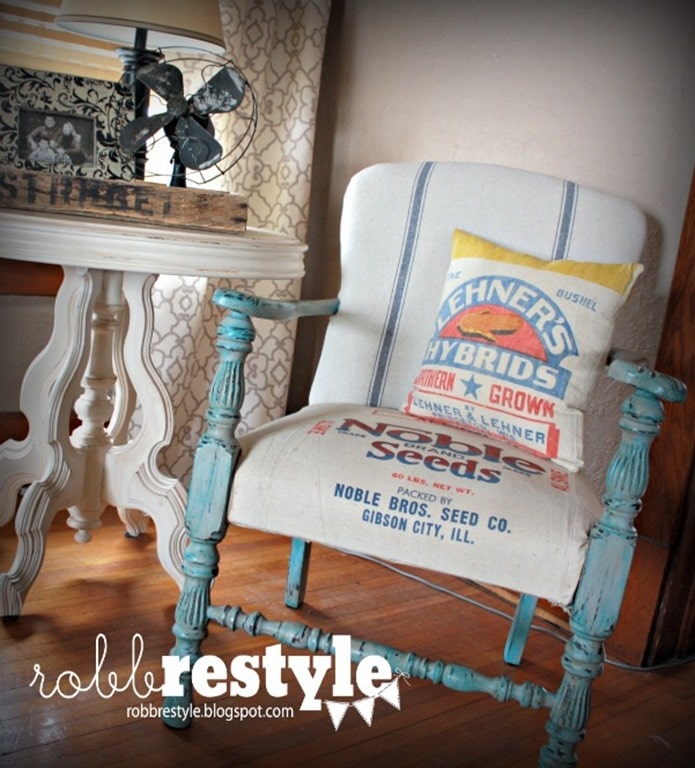 Two Bees in a Pod used a Vintage Feed Sack Pillow in their cottage style lake house guest bedroom.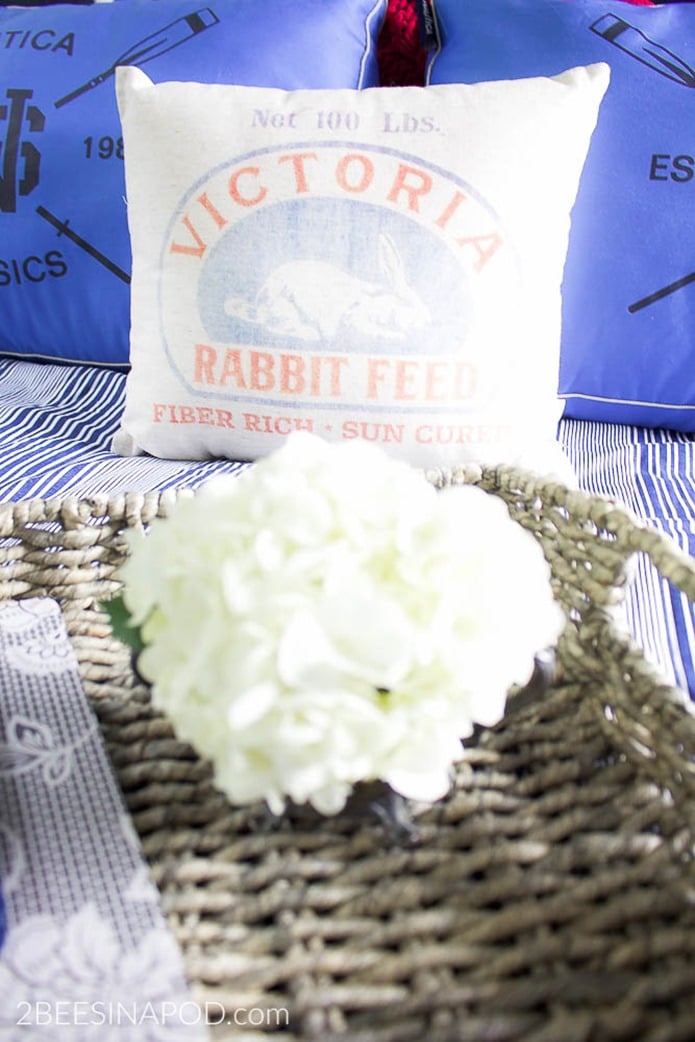 Our Hopeful Home made a pillow for her sofa using a flour sack. This is a no-sew project; she stuffed it with two bed pillows and was done!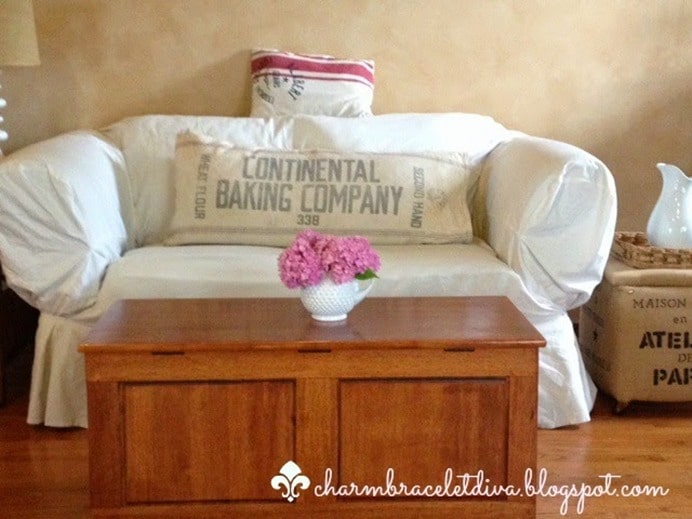 Feed sacks aren't the only thing that you can frame or use as décor in your home, At Home with the Barkers framed two coffee sacks to use as décor in her living room.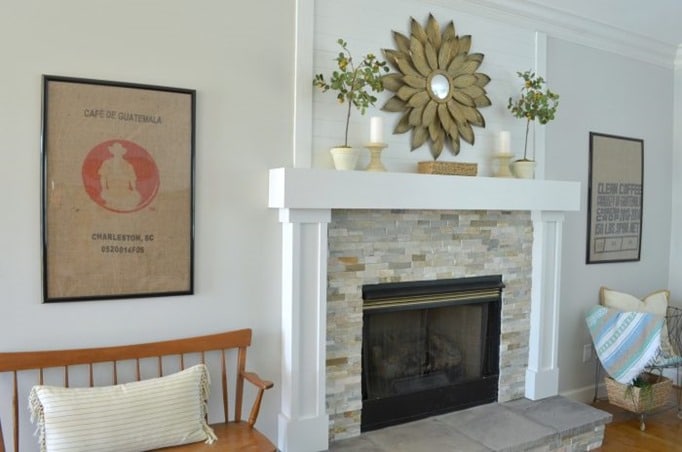 If you like this post, please pin it for others to discover.