Free Printable Easter Egg Holders
Use these free printable Easter egg holders to display eggs that you have decorated or purchased.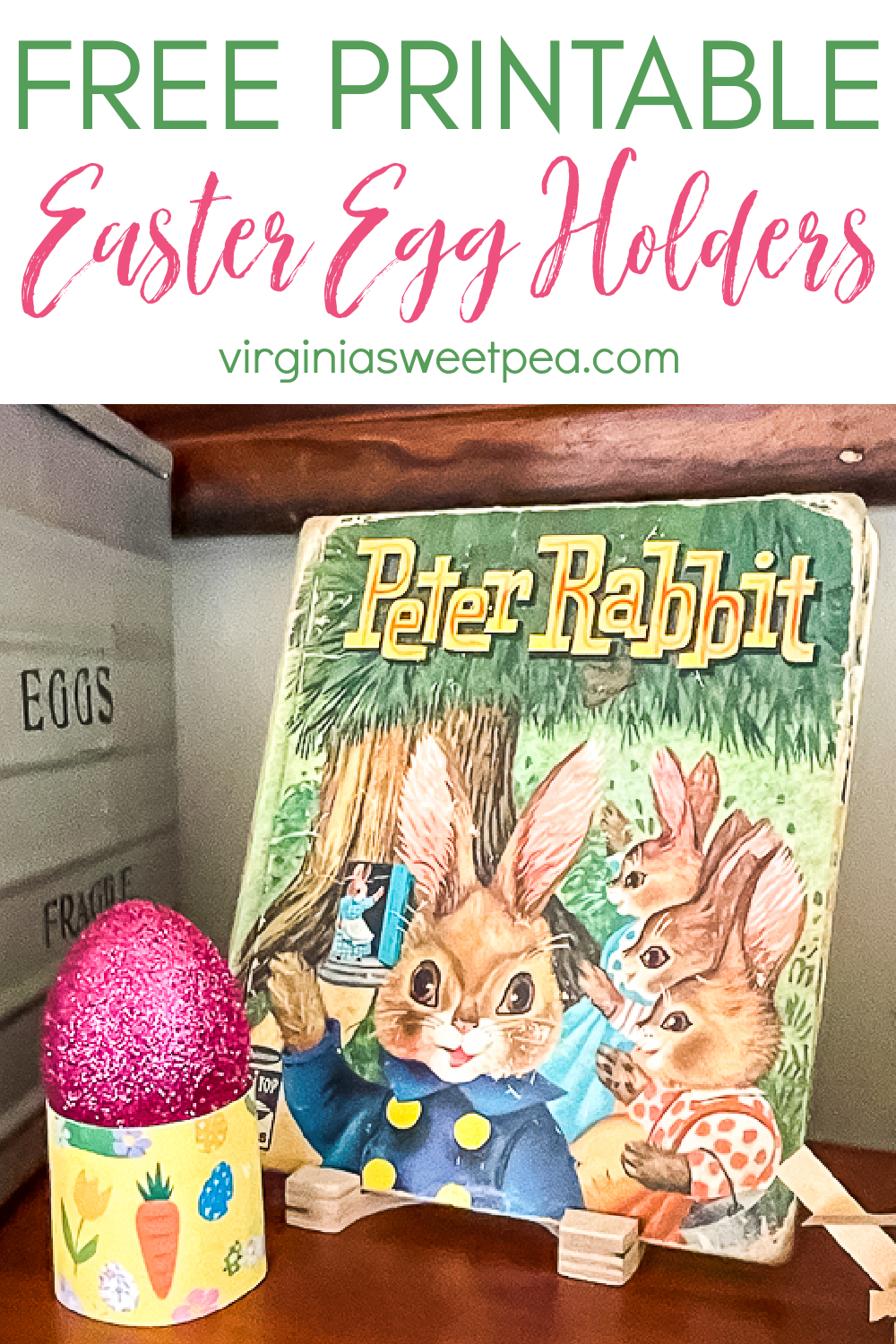 Free Printable Easter Egg Holders
It's fun to decorate Easter eggs and display them in a basket but sometimes it is nice to be able to display eggs individually.
There are eight versions of these free printable Easter egg holders to enjoy.
All you have to do is print them, cut them out, then tape or staple them together to use to display eggs.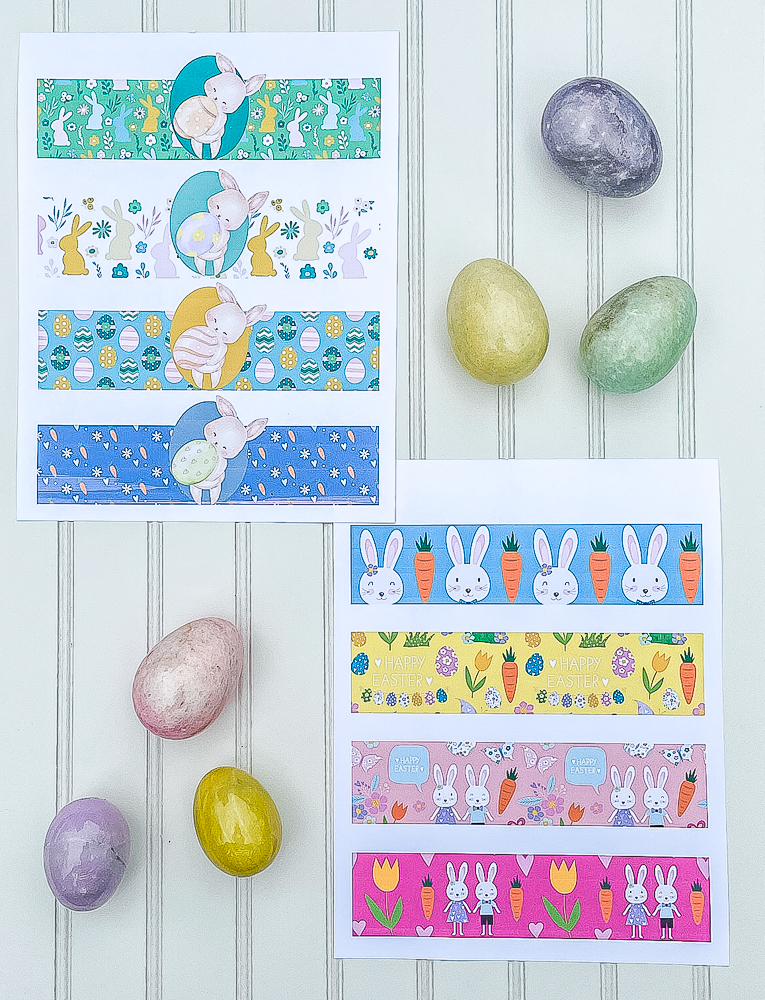 Enjoying Using These Egg Holders
I love this sweet bunny egg holder. I used it to display a purple glittered Easter egg that I made a few years ago.
The color of the bunny coordinates perfectly with my pink Fenton bunny.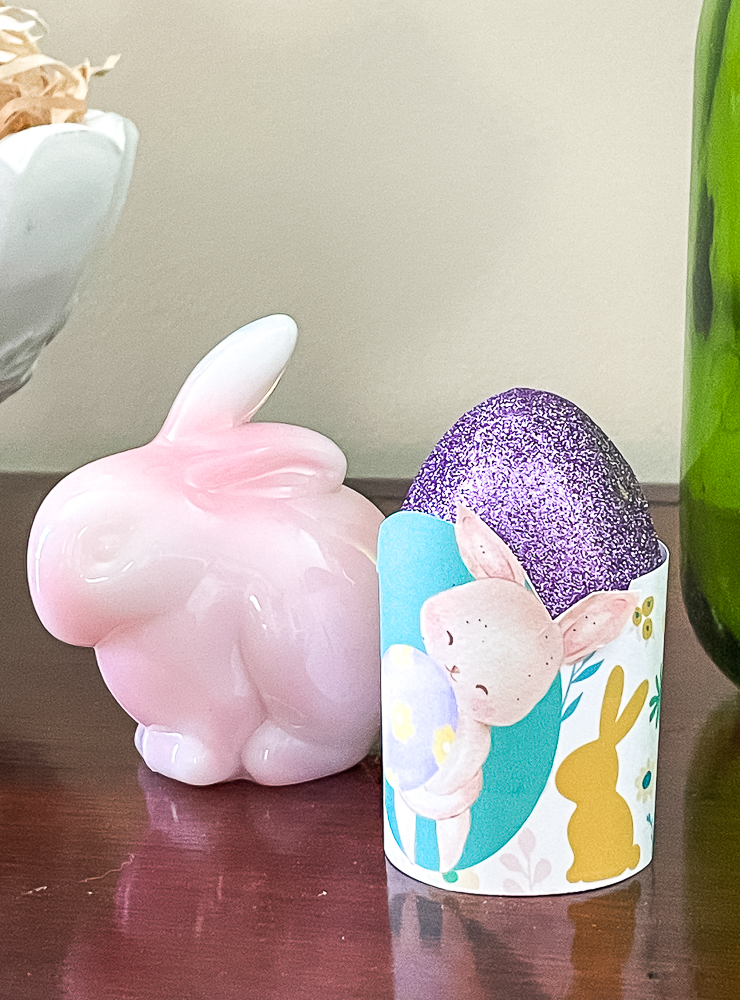 I played around with the placement of the glittered eggs and my bunnies.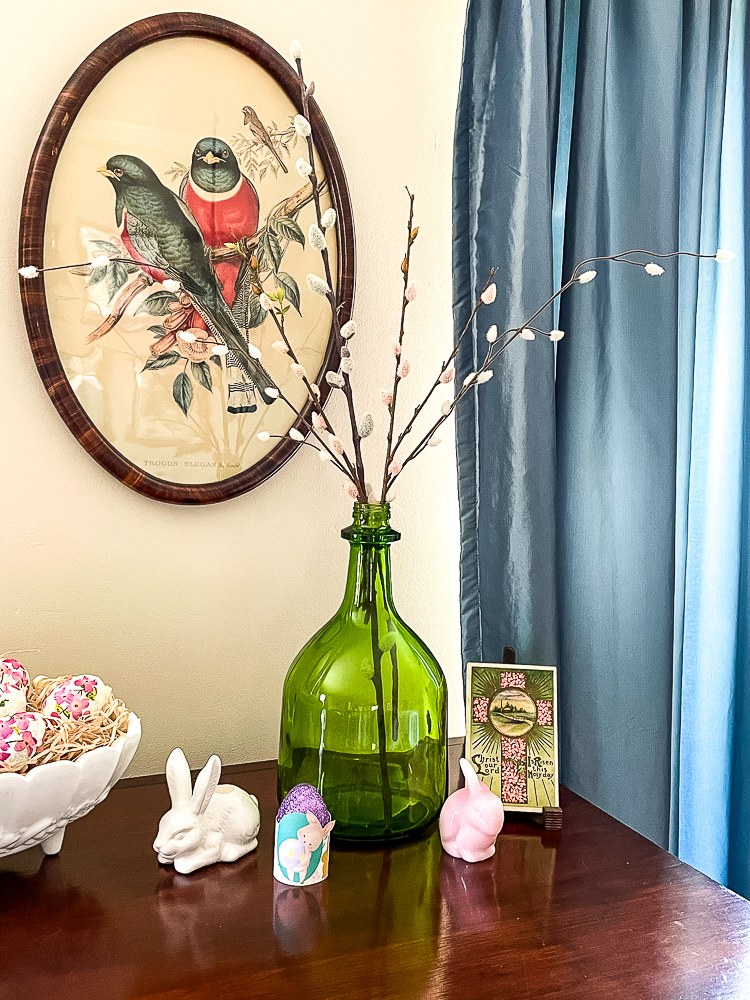 Don't miss seeing my spring and Easter home tour where I share how I decorated our living room, dining room, and porch.
Next I cut out a yellow egg holder and used it to display a pink glittered egg along with a 1961 Peter Rabbit book.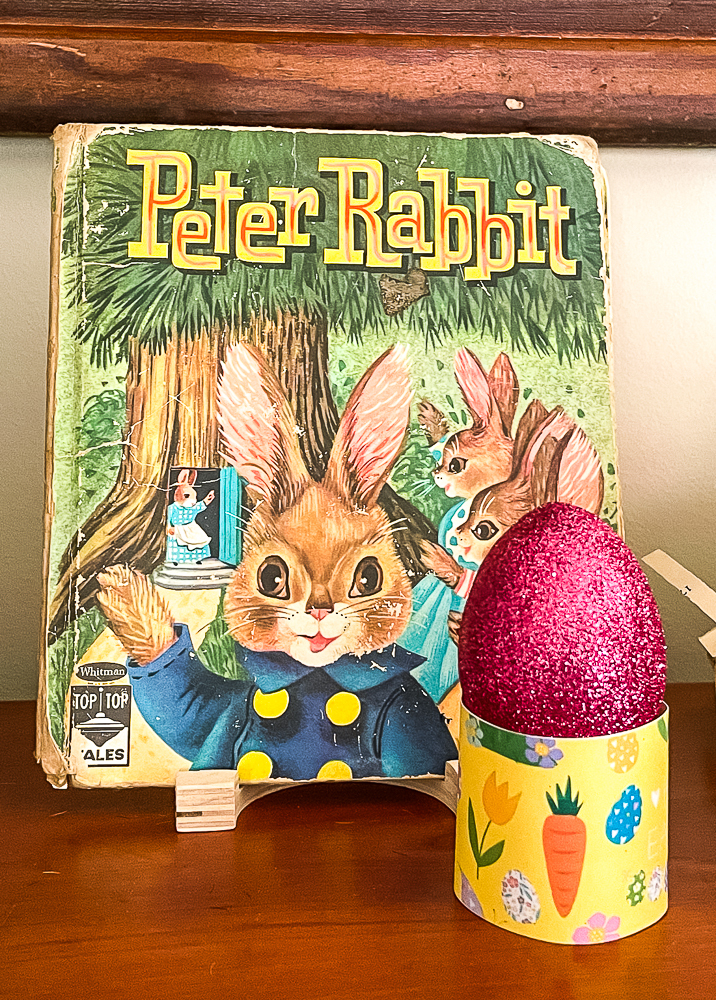 The egg holders can be adjusted to the exact size you want. This one shows a bit more of the egg than the bunny one did.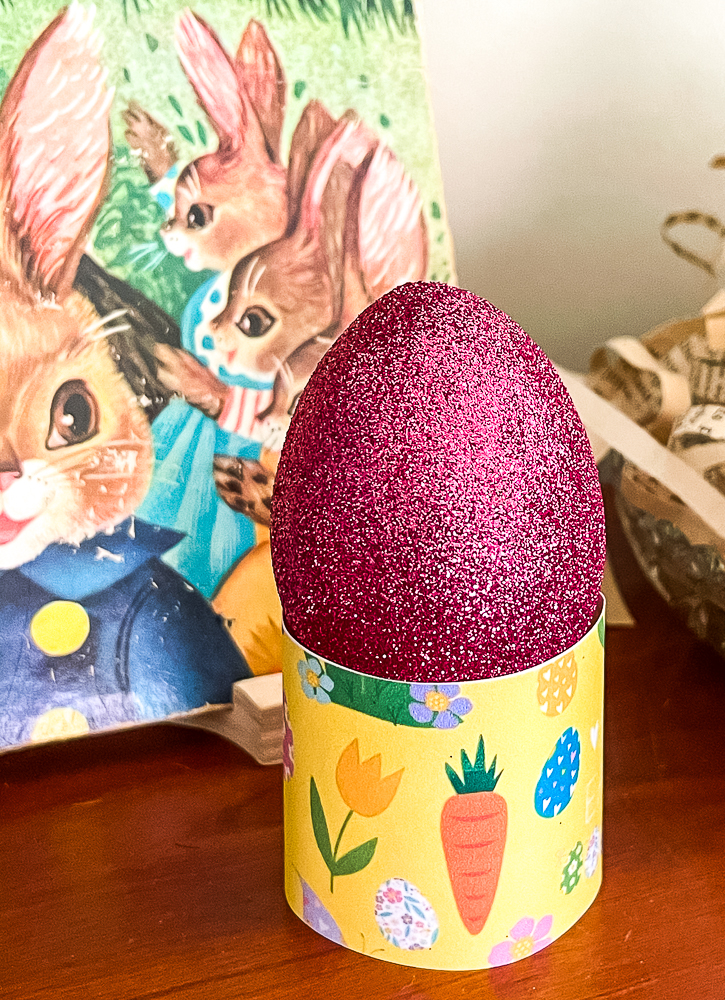 The illustrations in this book are darling. I intend to photograph all of the pages to share but I haven't done so yet.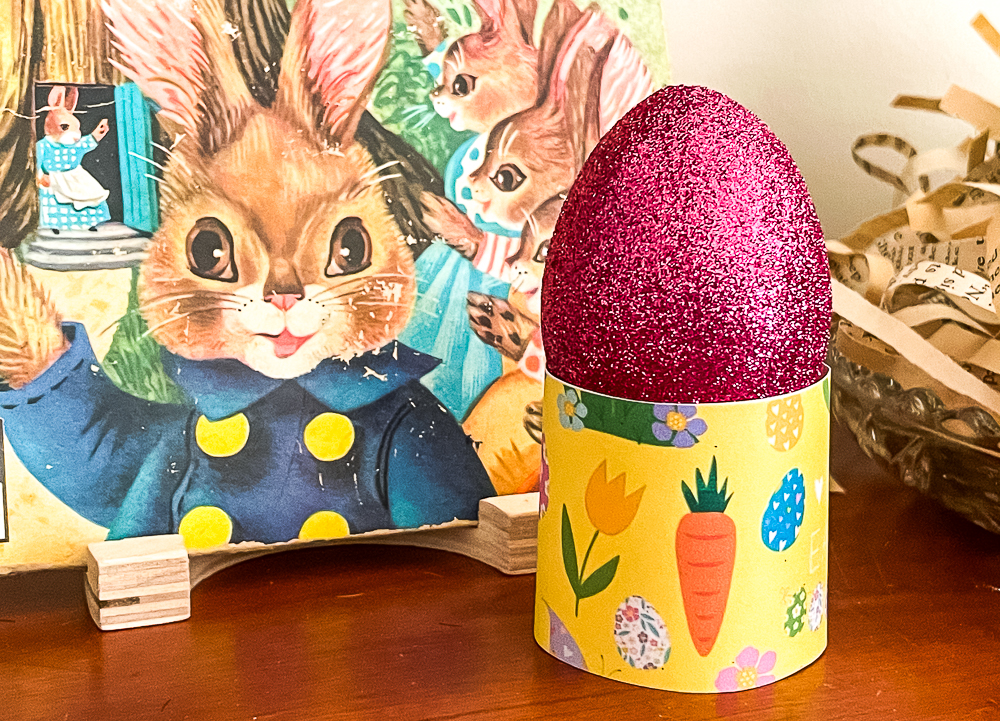 The same egg holder was used to display a carrot Easter egg that I made in 2013.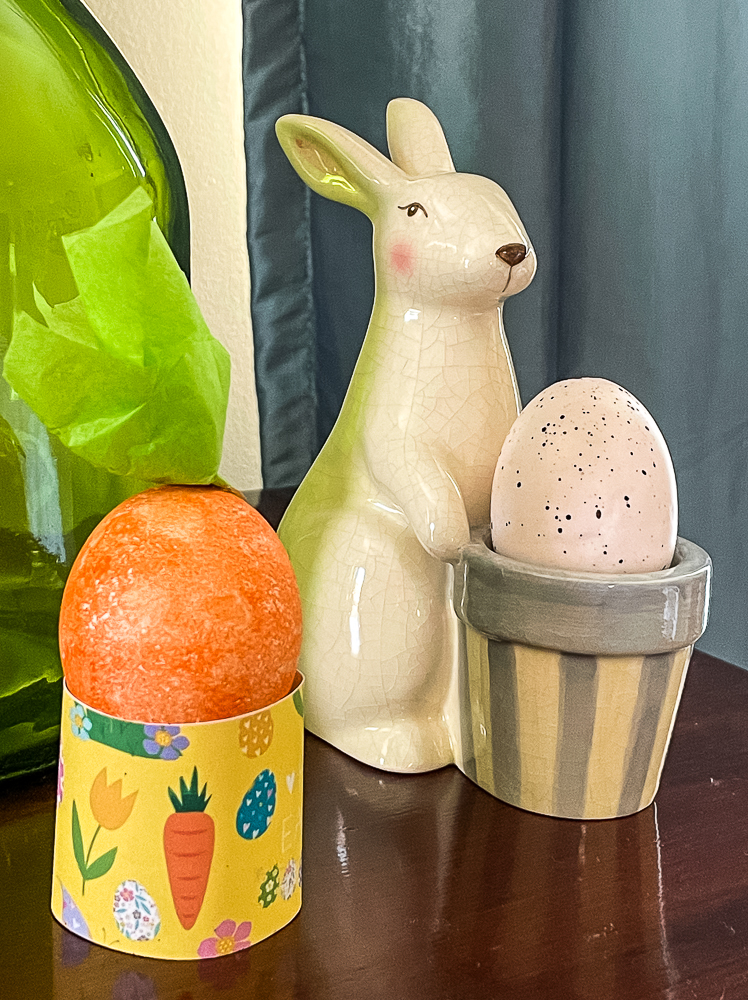 I made these using hard boiled eggs that I sponge painted. Believe it or not, the eggs dried out, didn't smell while drying, and this is the ninth year that I've enjoyed them.
How to Download
These Easter egg holders are a free perk for my subscribers.
If you aren't a subscriber to my blog, you can subscribe by clicking here. Once you've subscribed, you'll receive a welcoming email with a password to my free printable library.
If you are already a subscriber, the password can be found in your email from me.
Don't Miss This Free Printable
Also available in my free printable library is this Happy Easter printable. It's perfect to use framed or unframed for Easter decor.