Instagram Top Nine for 2018
Christmas is over and it was wonderful, I hope it was for you as well. Now that the year is ending, I'm taking a stroll down memory lane looking at favorites for the year on Instagram. Instagram is without a doubt my favorite social media platform. I love scrolling through my feed and also enjoy watching stories that others share. If you aren't following me on Instagram, I hope you will start to do so. I thought that it would be fun to share my Instagram Top nine for 2018.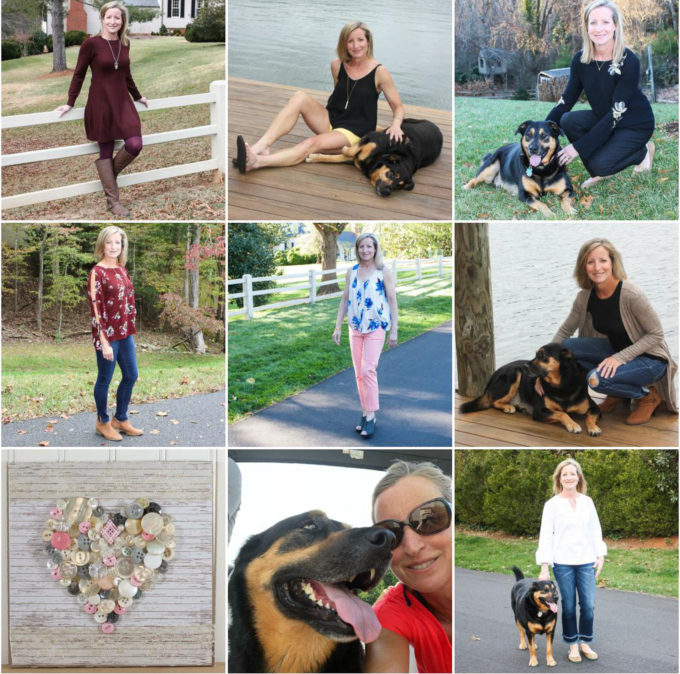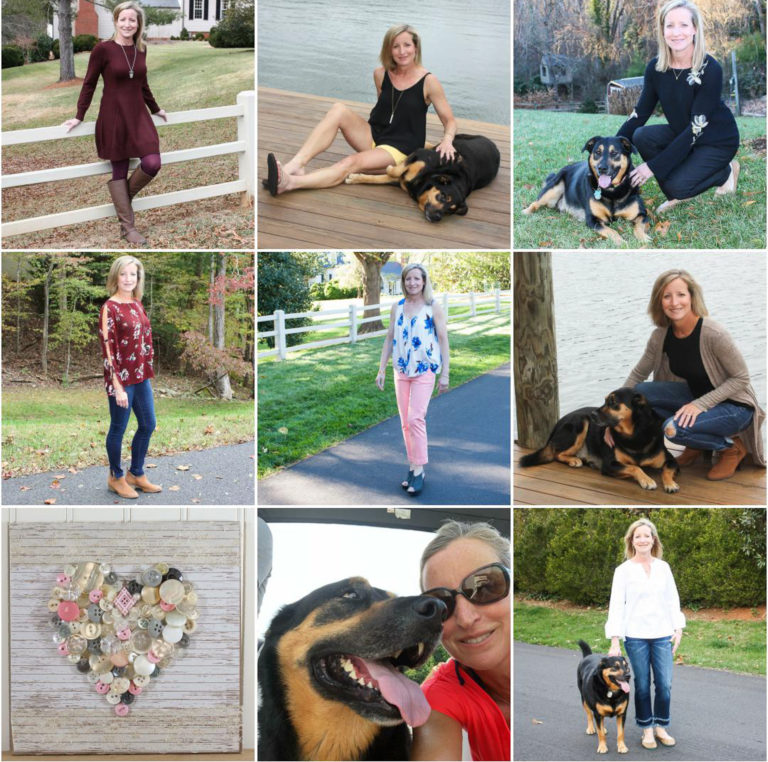 Instagram Top Nine for 2018
People must frequently search the hashtag for Stitch Fix as seven of my nine favorites for the year are Stitch Fix related. Note to self: Post more Stitch Fix outfits in 2019!
#1 – Stitch Fix Review for February
My number one Instagram post was my Stitch Fix Review for February. I didn't keep this dress but looking back at this picture, I kind of wish that I had.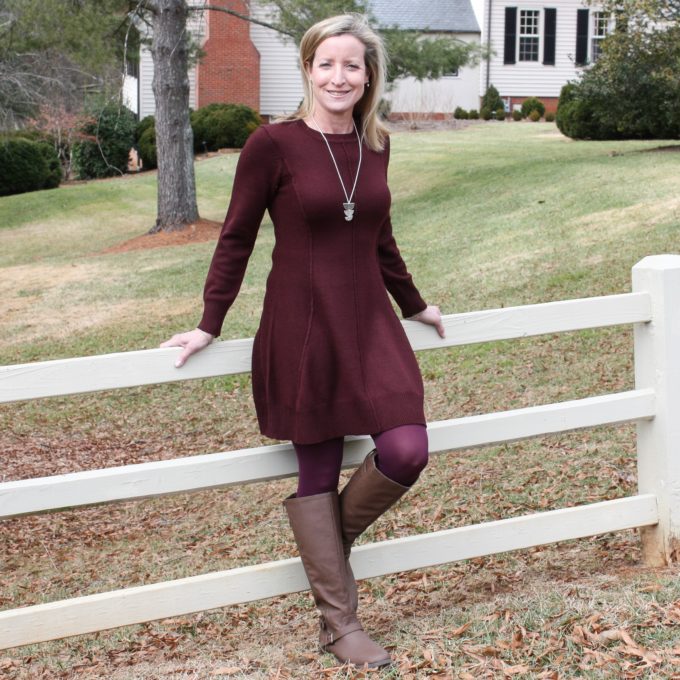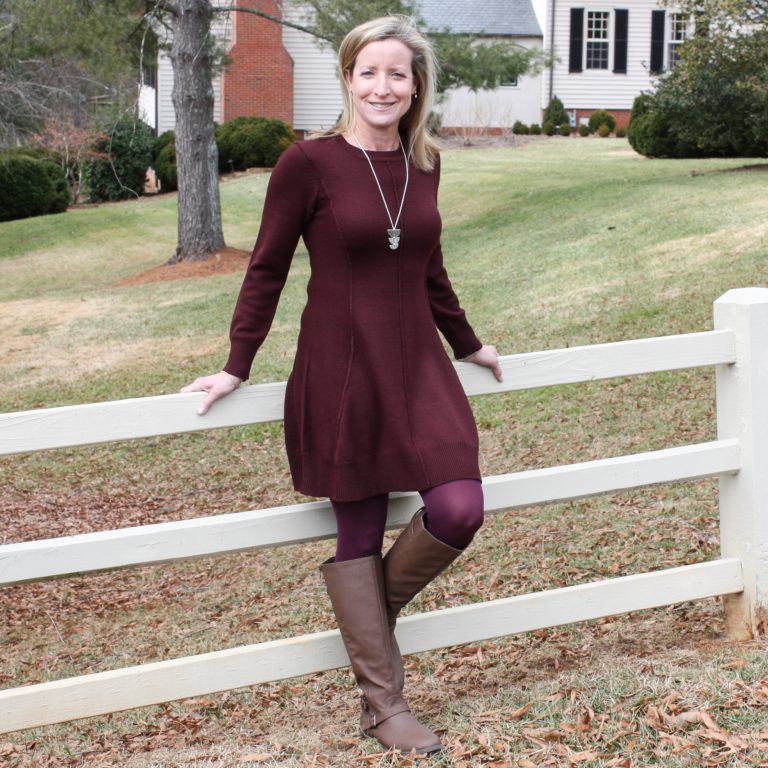 #2 – Stitch Fix Review for June
This picture is making me crave summer which is sad considering winter just began. Sherman likes to help when it's time to take Stitch Fix pictures. You can see that he loves his Mama very much. Both the top and shorts from my June Stitch Fix box were constantly worn this past summer.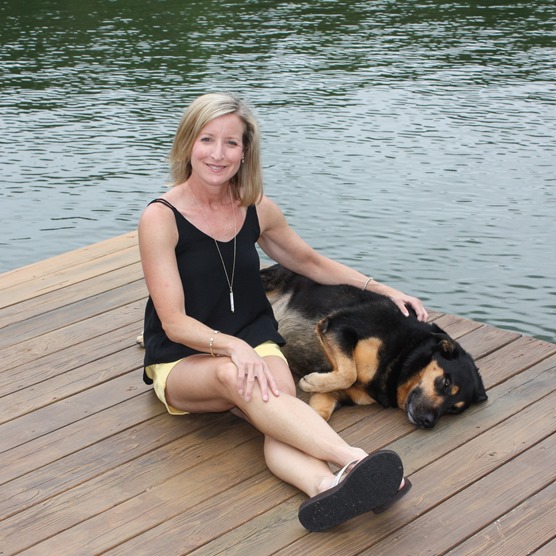 #3 – Stitch Fix Review for January
Sherman looks like such a happy boy in this picture, probably because he is a very happy boy. He is my constant companion. I didn't keep this sweater from my January Stitch Fix box but I did like it very much.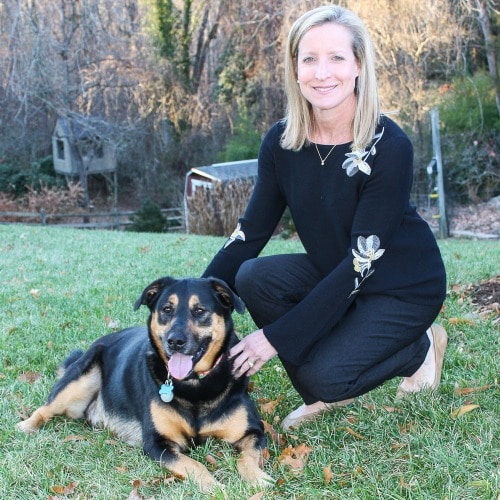 #4 – Stitch Fix Review for November
I loved this top from my November Stitch Fix box but unfortunately I didn't read the care label that said dry clean and it shrank when I washed it. I passed it on to a friend's 7th grade daughter who can fit into its new smaller size.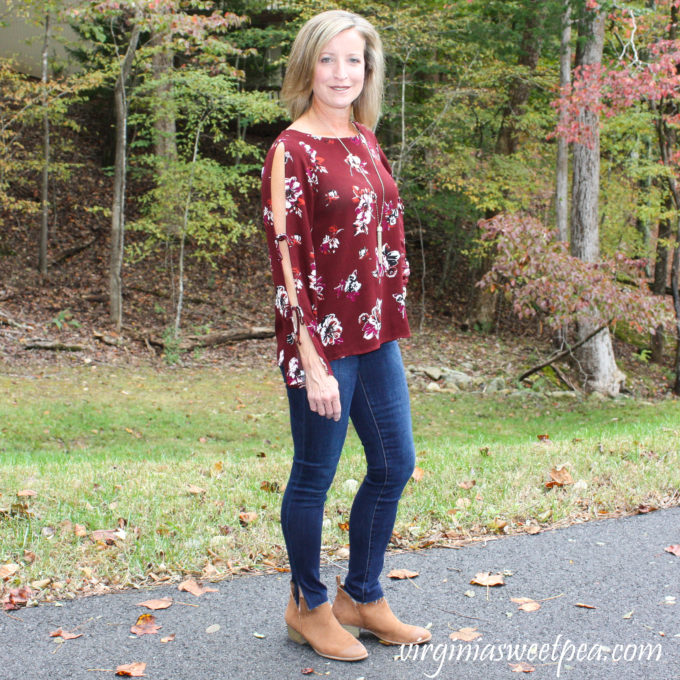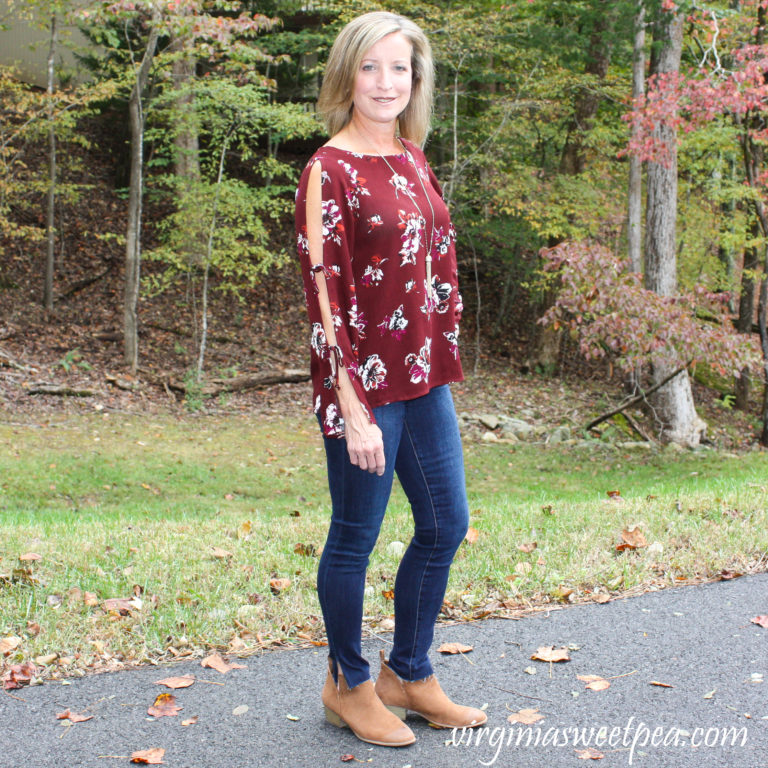 #5 – Stitch Fix Review for May
I kept all five items from my May Stitch Fix box but admittedly didn't wear these two very often.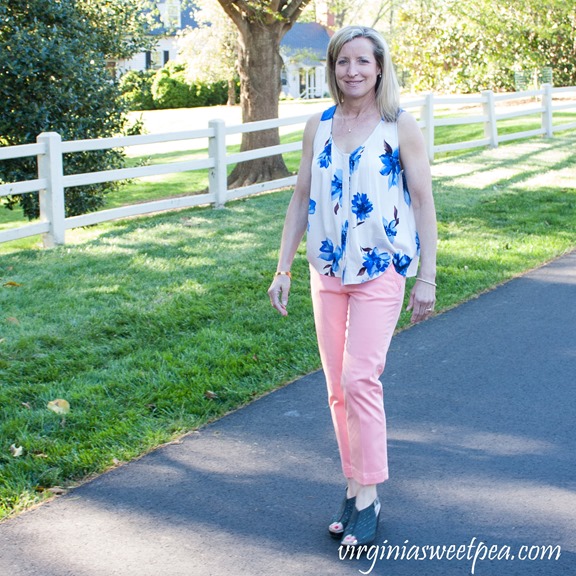 #6 Stitch Fix Review for October
Sherman helped with another photo session, this time for my October Stitch Fix box.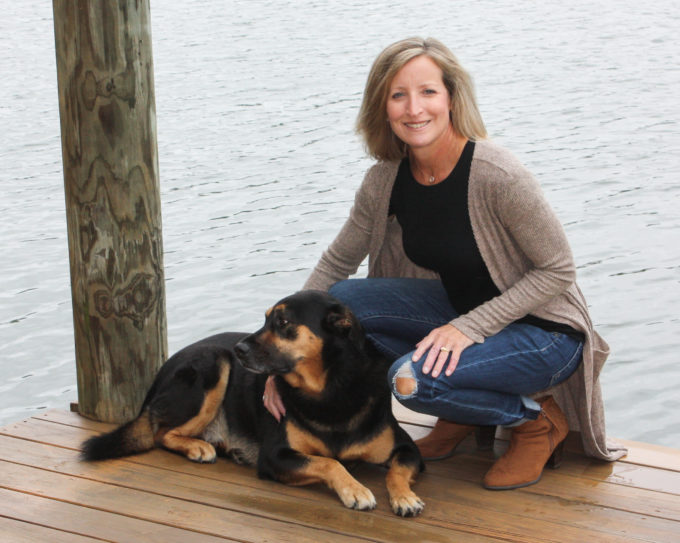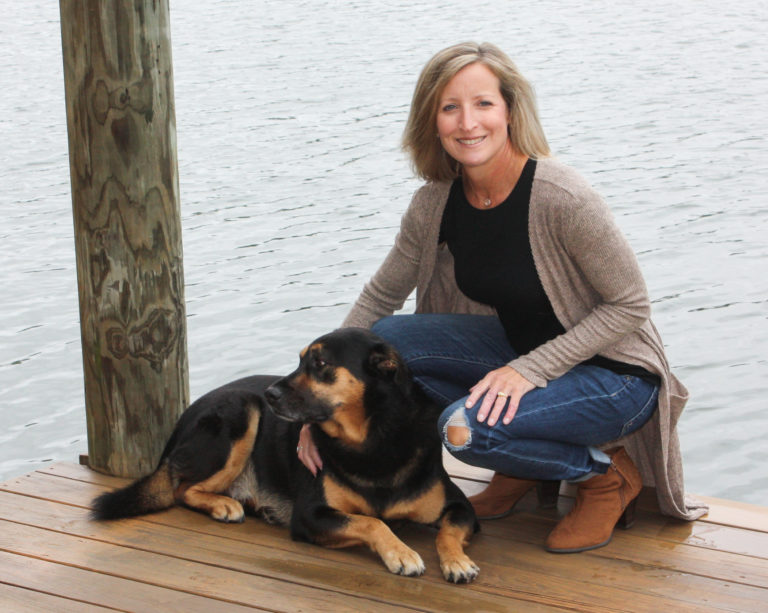 #7 Valentine's Day Button Heart
This DIY Valentine's Day Button Heart was made using buttons that belonged to my grandmother and also my cousin's grandmother. It won't be long before it's time to display this again!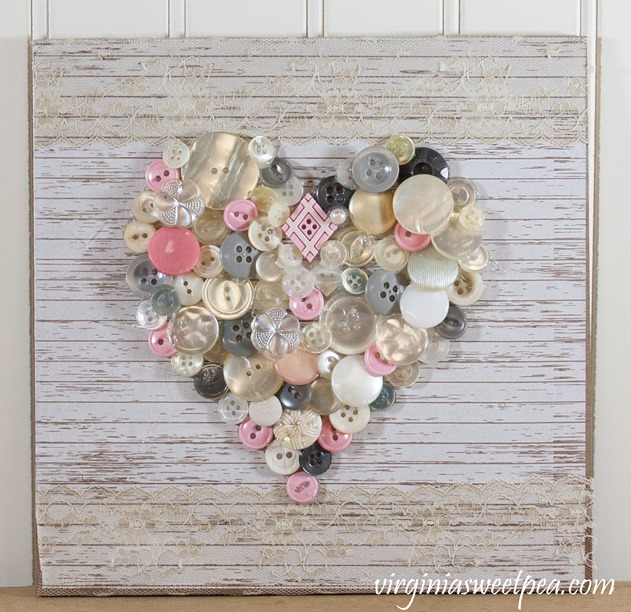 #8 Finally Feeling Like Myself – Coming out of the Darkness of Depression
I had a terrible bout with depression, anxiety, and panic attacks in June and July. The stress of having cancer combined with my ongoing saga of back/pelvis problems sent me into a downward spiral. This picture was taken at the lake on a day where I finally felt happiness and joy again.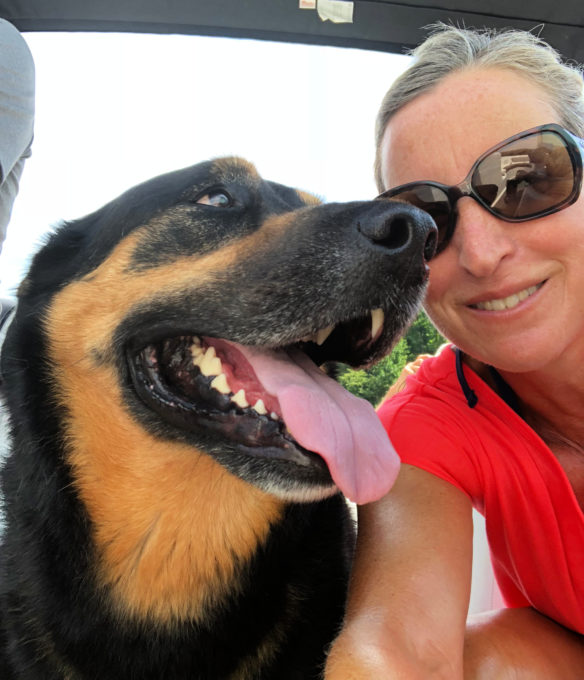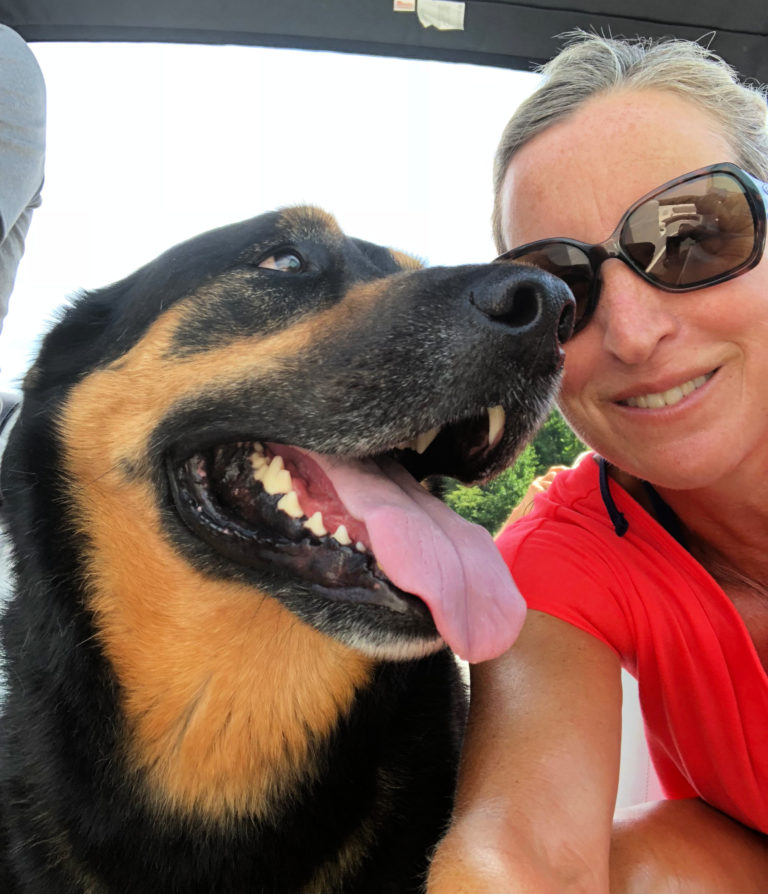 #9 Stitch Fix Review for April
My April Stitch Fix box was filled with things perfect for spring. In April Sherman weighed 95 pounds. He's been on a diet since late August and has lost some weight. Seeing this picture makes me realize how lean and mean he looks now!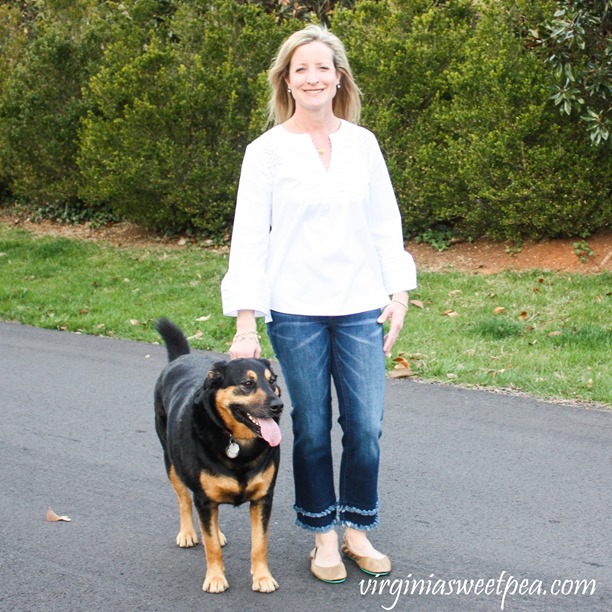 I hope you enjoyed seeing my Instagram Top Nine. I'll be back in a few days to share my blog's top ten posts for 2018.