This post and photos may contain Amazon or other affiliate links. As an Amazon Associate I earn from qualifying purchases. If you purchase something through any link, I may receive a small commission at no extra charge to you. All opinions are my own.
Who doesn't love Gingersnaps?  I know that I do!  I first made this gingersnap recipe in December of 2003 and it has become a cookie favorite.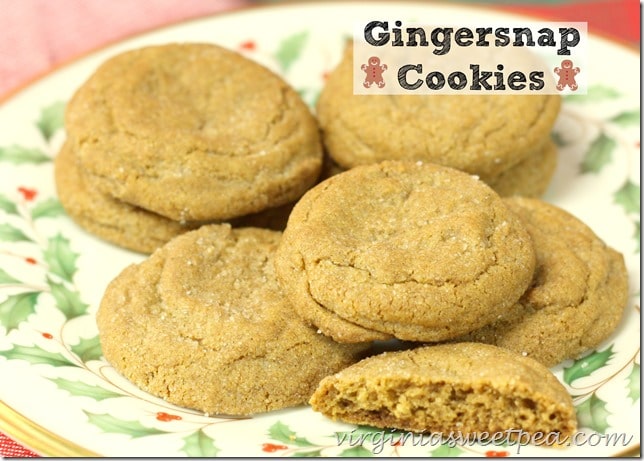 My mom and my grandmother both wrote notes on recipes as they used them.  I inherited many of my grandmother's recipe books and cards and love reading her notes.  The notes included events for which the item was prepared, taste comments, and any changes that were made.
Times have changed and most of my recipes are printed from the Internet and stored in plastic sleeves in binders.  The notes that I made say, "12/03 – Great Recipe".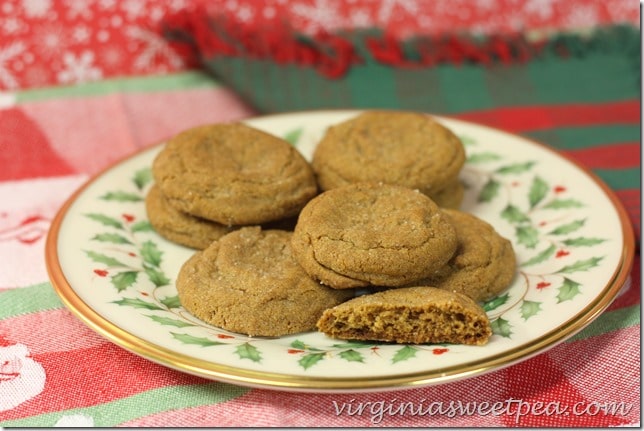 Christmas cookies look especially enticing when served on a Christmas plate.  I started collecting Lenox Holiday dishes when I was in high school.  My grandparents and aunts really appreciated that because for years and years they knew exactly what to get me.  Thanks to them and my mom, I have a full set including many serving and decorative pieces.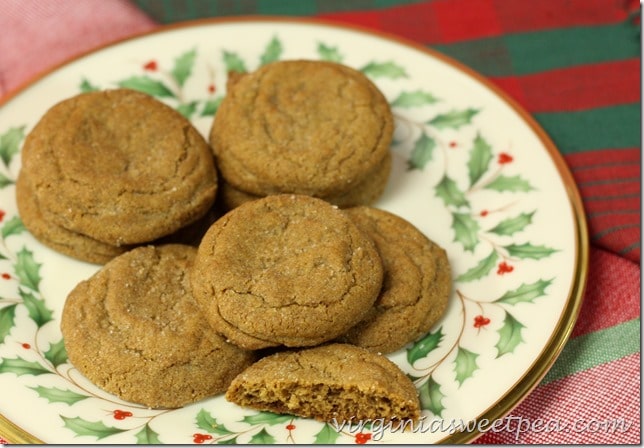 This recipe is easy to make, especially if you scoop the dough with a cookie scoop.  (affiliate)   My oven is a convection one which allows me to bake three sheets of cookies at a time.  I rotate and turn the sheets after 5 minutes which helps them to bake evenly.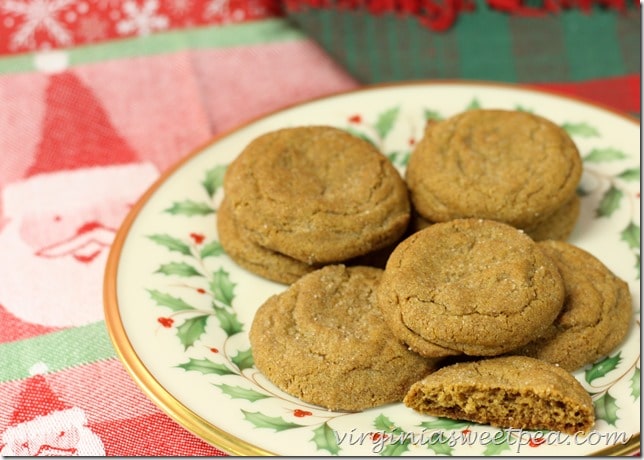 Yield: 41 cookies
Yummy Gingersnaps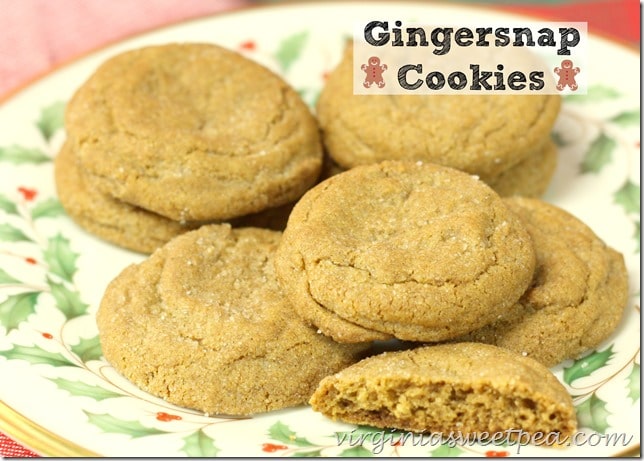 Ingredients
2 cups flour
1 T ginger
2 tsp baking soda
1 tsp cinnamon
1/2 tsp salt
3/4 cup butter
1 cup sugar
1 egg
1/4 cup molasses
Instructions
Cream butter and sugar. Beat in egg and molasses. Add dry ingredients. Mix well and chill for 30 minutes.
Roll dough into 1 inch balls. Roll in sugar mixed with a bit of cinnamon and ginger.
Bake on a parchment lined baking sheet at 350 degrees for 10 minutes. (I rotate my cookie sheets after 5 minutes.)



What have you baked this Christmas?  I've made this cookie and peanut butter squares.  Next week I plan to make my grandmother's rolled-thin sugar cookies. This cookie melts in your mouth!