As I was decorating this year's patriotic mantel, the middle of the mantel looked empty and needed a pop of red, white, and blue.
To fill the space, I made a DIY Patriotic Garland using strips of fabric.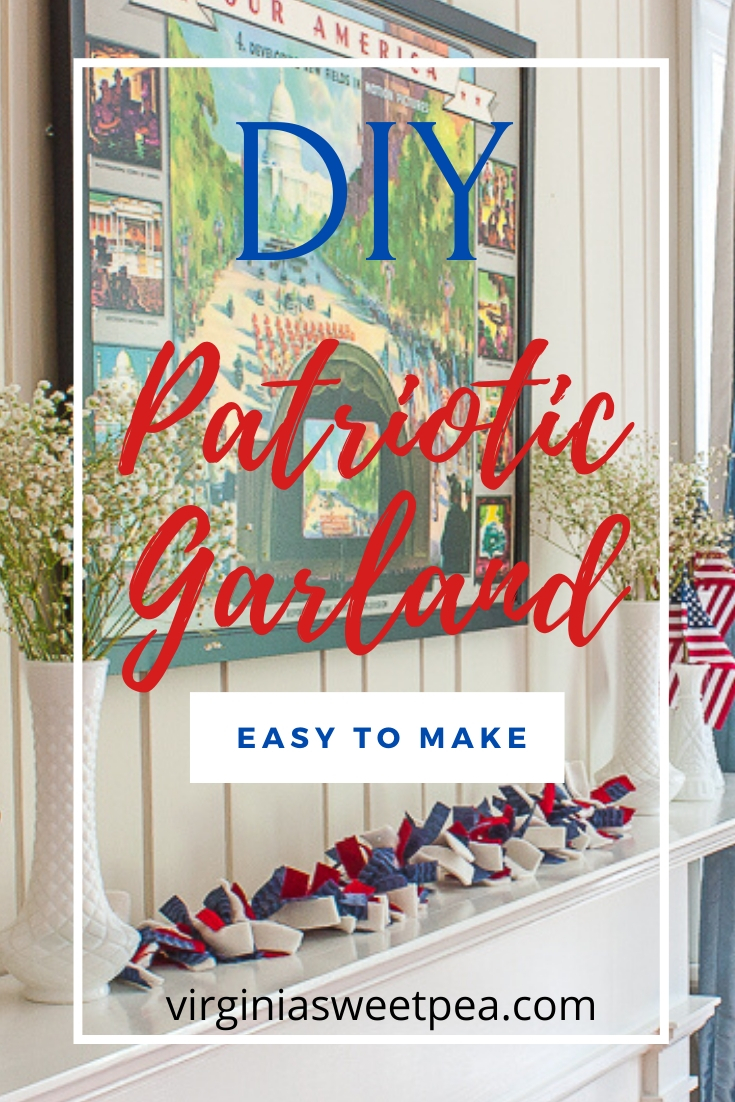 I'm sharing my DIY Patriotic Garland for this month's Thrifty Style Team project hosted by Julie of Redhead Can Decorate.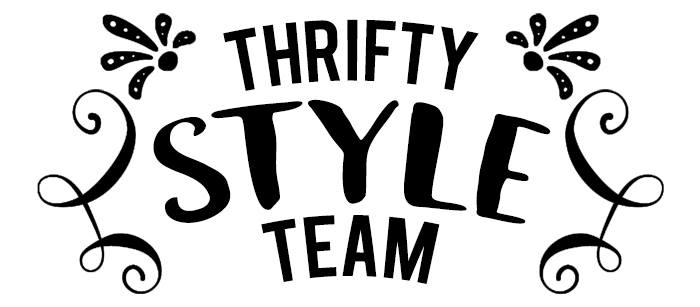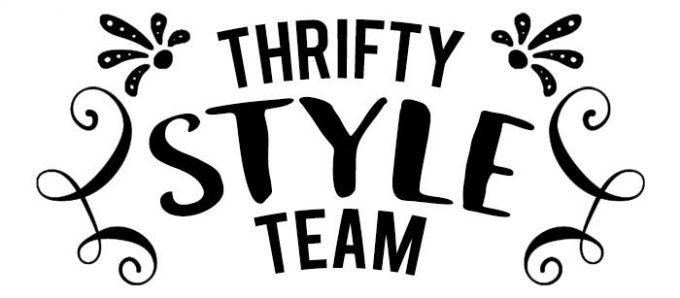 Last month I also shared a patriotic project, an easy to make red, white, and blue vase.
DIY Patriotic Garland
The garland was just the pop of color that my mantel needed.
You can read all about the mostly inherited vintage pieces that I used to decorate the mantel in this post.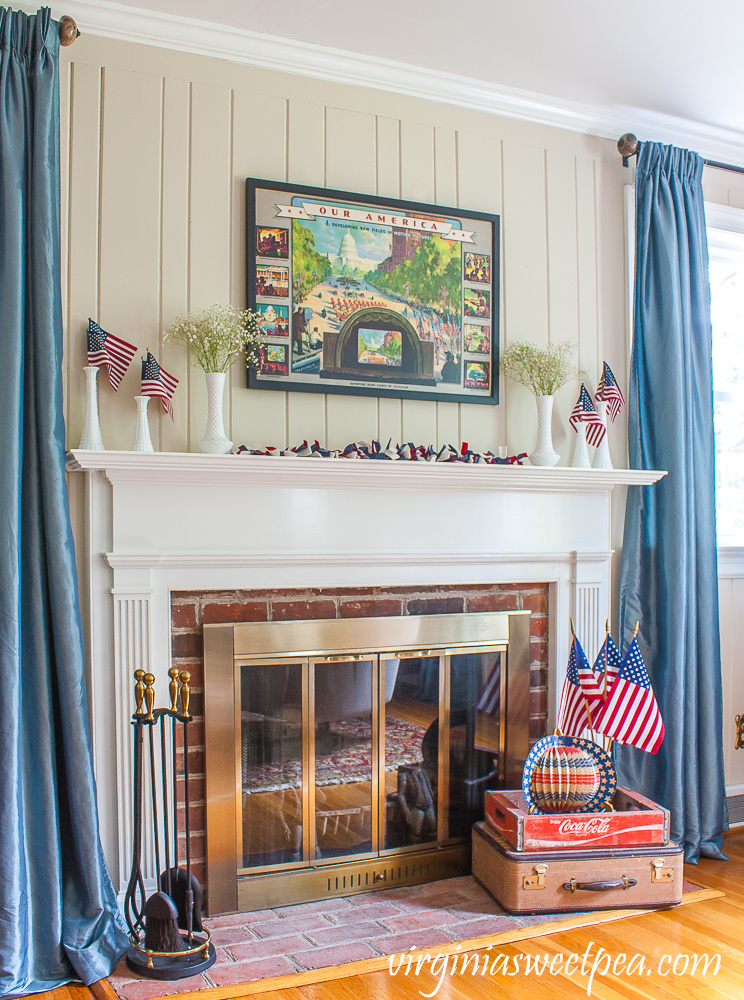 When I made this garland, stores weren't open for shopping so I used fabrics found in my craft stash.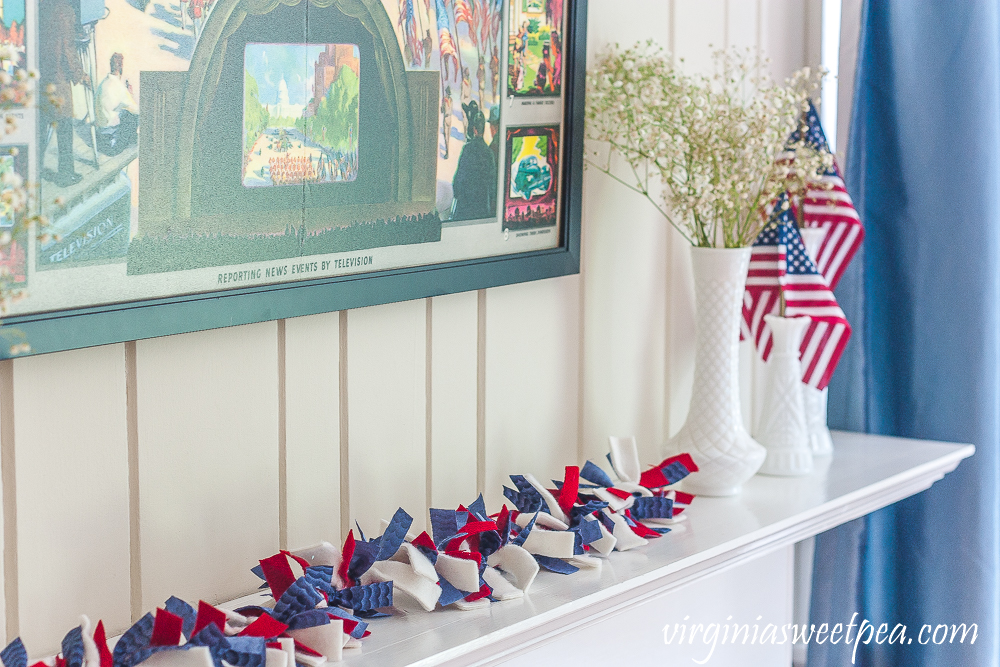 The white fleece and blue quilting fabric were inherited from my mother-in-law and the red wool fabric was saved from a dumpster.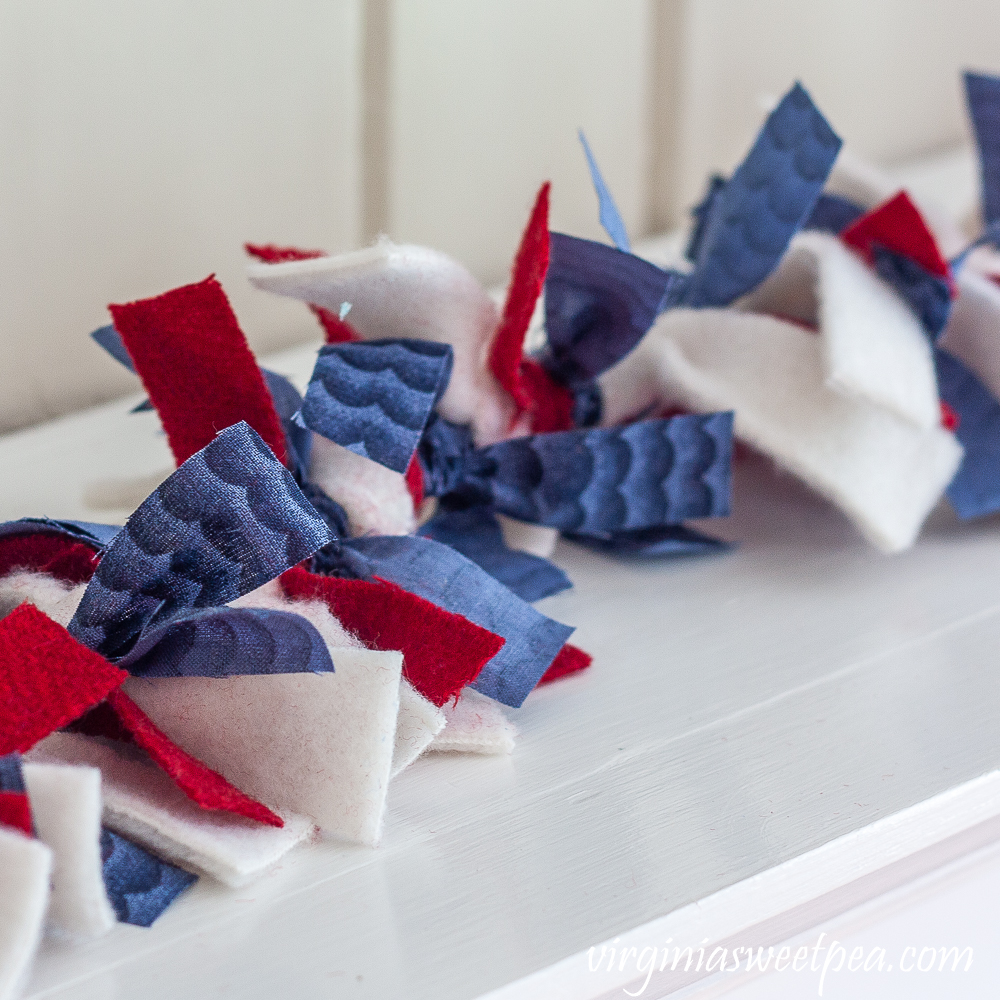 After I cut the fabric strips, I parked myself in front of the TV with Outer Banks on Netflix and made this garland.
How to Make a Fabric Garland
The technique to make this garland is similar to making a rag wreath. To make a garland, all you have to do is tie strips of fabric to a piece of sturdy twine.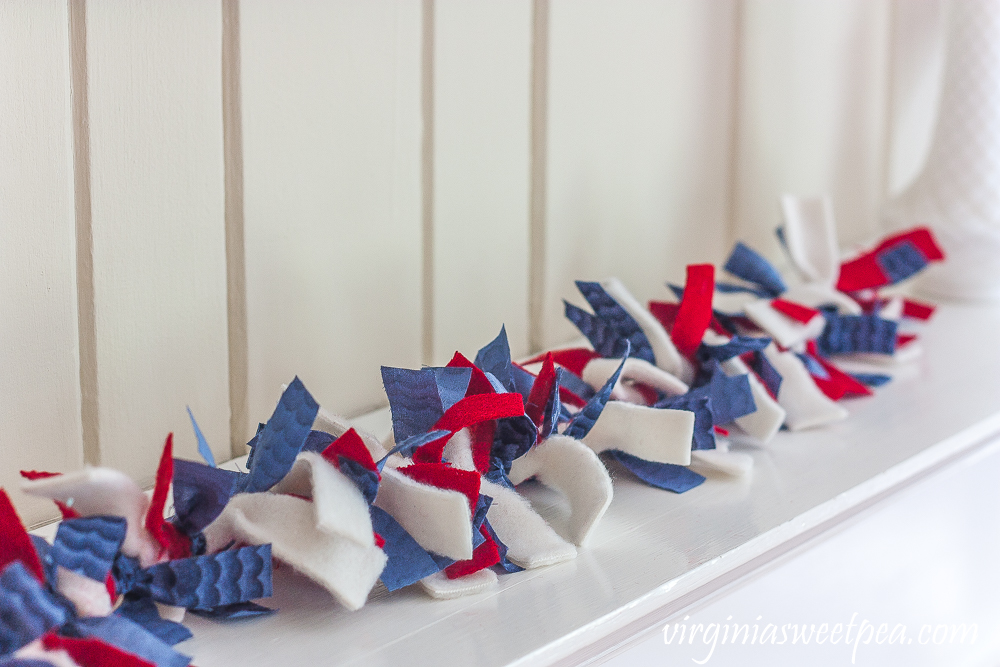 Step One Cut a section of heavy twine to the length that you want your garland to be.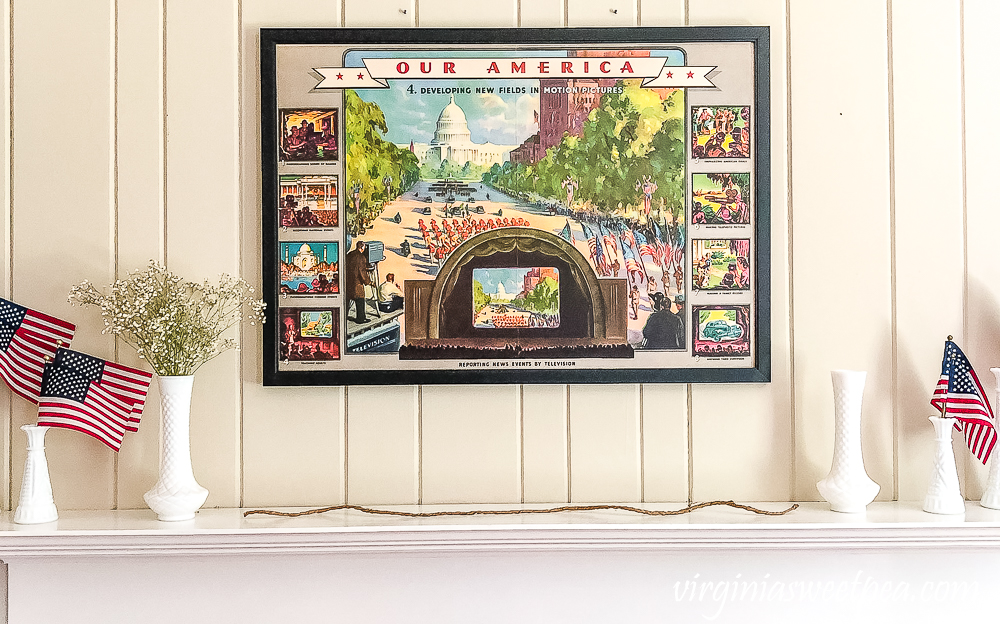 I cut my twine to fit between two milk glass vases on either side of my 1943 Coca-Cola poster.
I was in the planning stages of my mantel decorating when this picture was taken. The dried Baby's Breath was later replaced with fresh.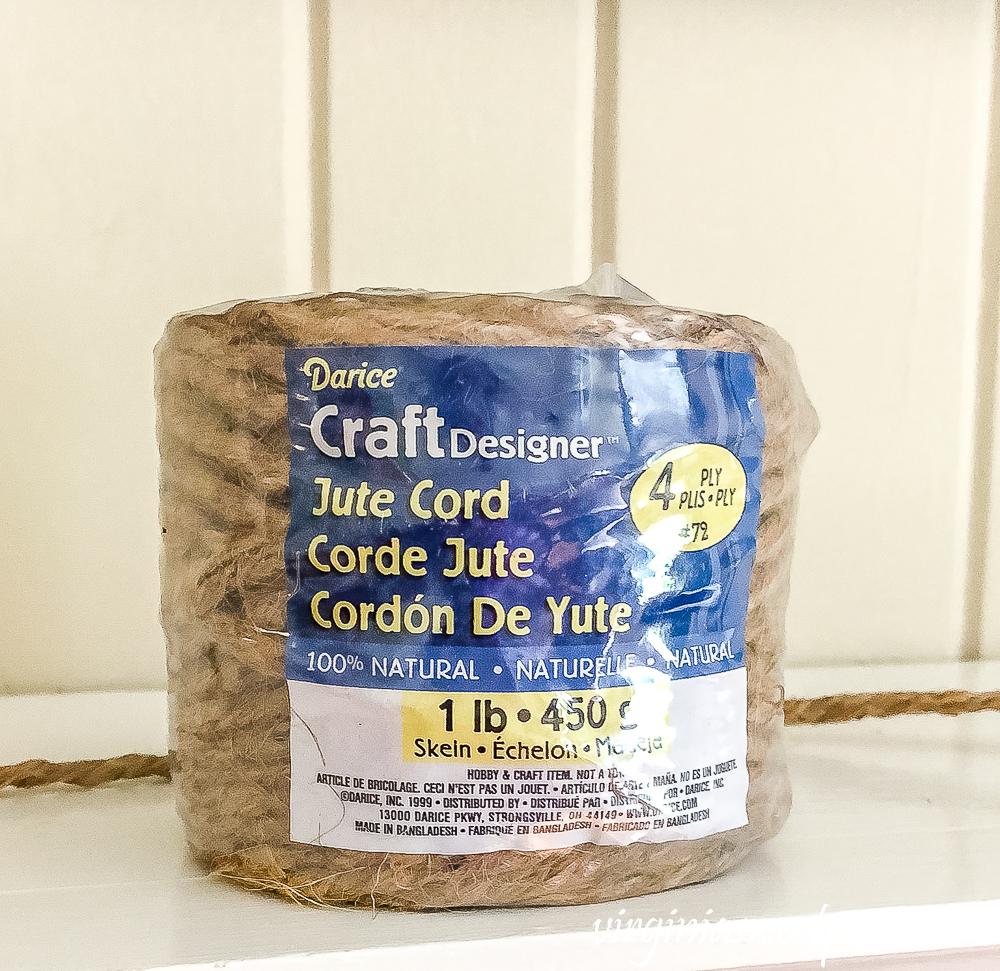 Step Two Cut strips of red, white, and blue fabric using a rotary cutter and quilter's ruler.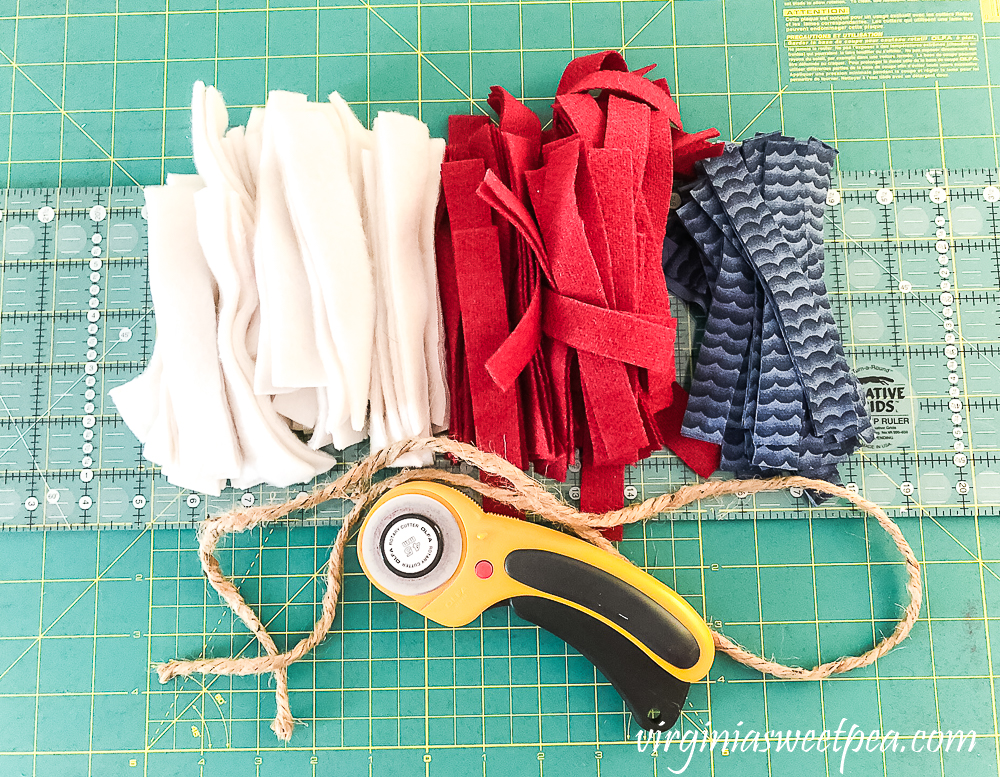 The strip measurements are 5 1/2″ x 3/4″.
The amount of fabric needed will vary with the length of the garland made.
I used ~1/8 yard of each fabric and did not use all of the strips that I cut.
Step Three Tie the strips to the jute cord.
Start with a strip of red. If your fabric is thin, you may want to use two strips.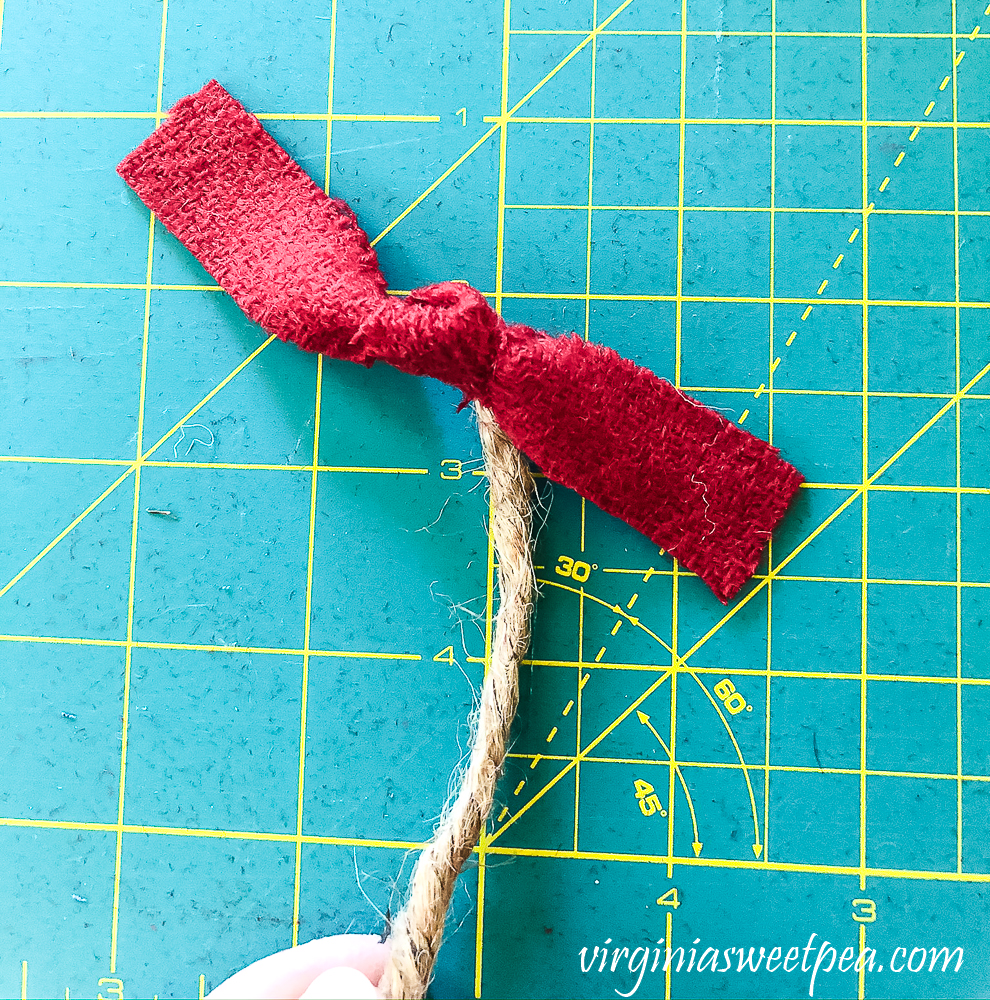 Then add a strip of white. My red wool and white fleece fabrics are thick, so I only used one strip of each color.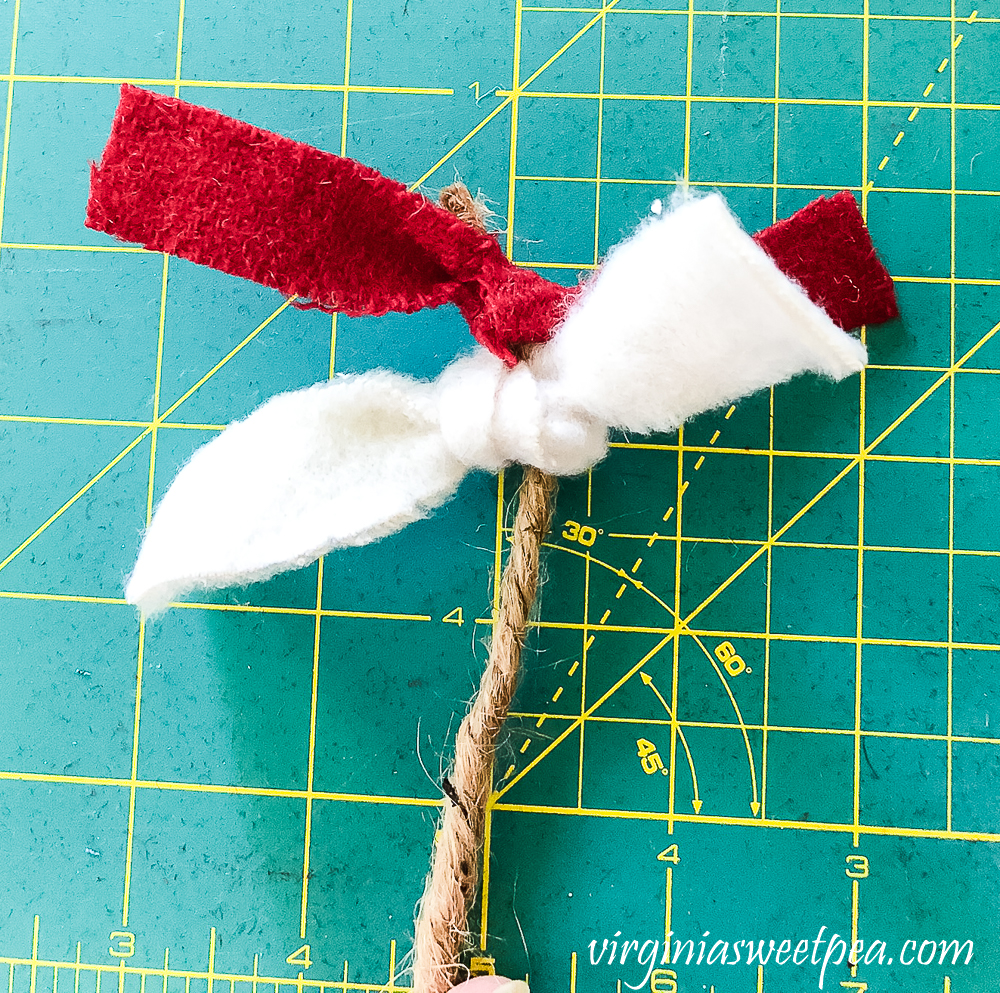 Next add a strip of blue fabric.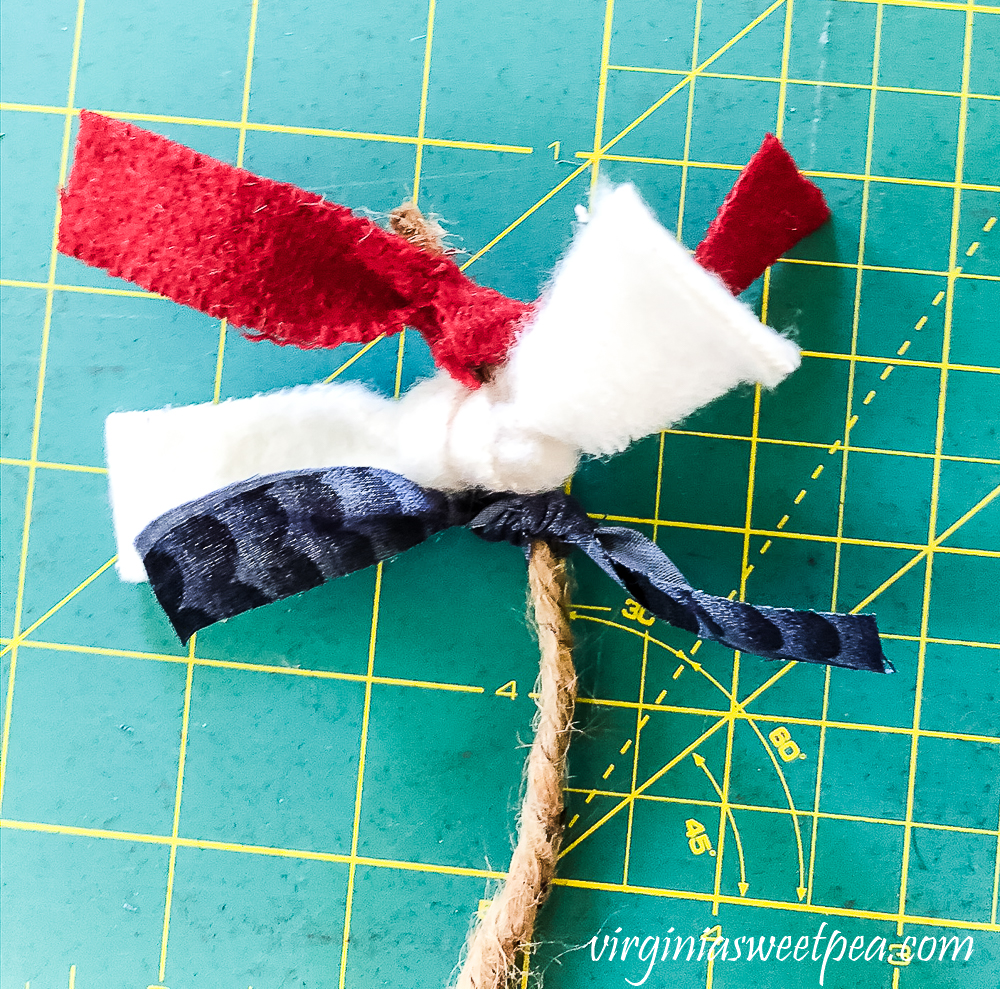 Since the blue fabric is quilting fabric, it didn't take as much space on the twine, so I added a second strip.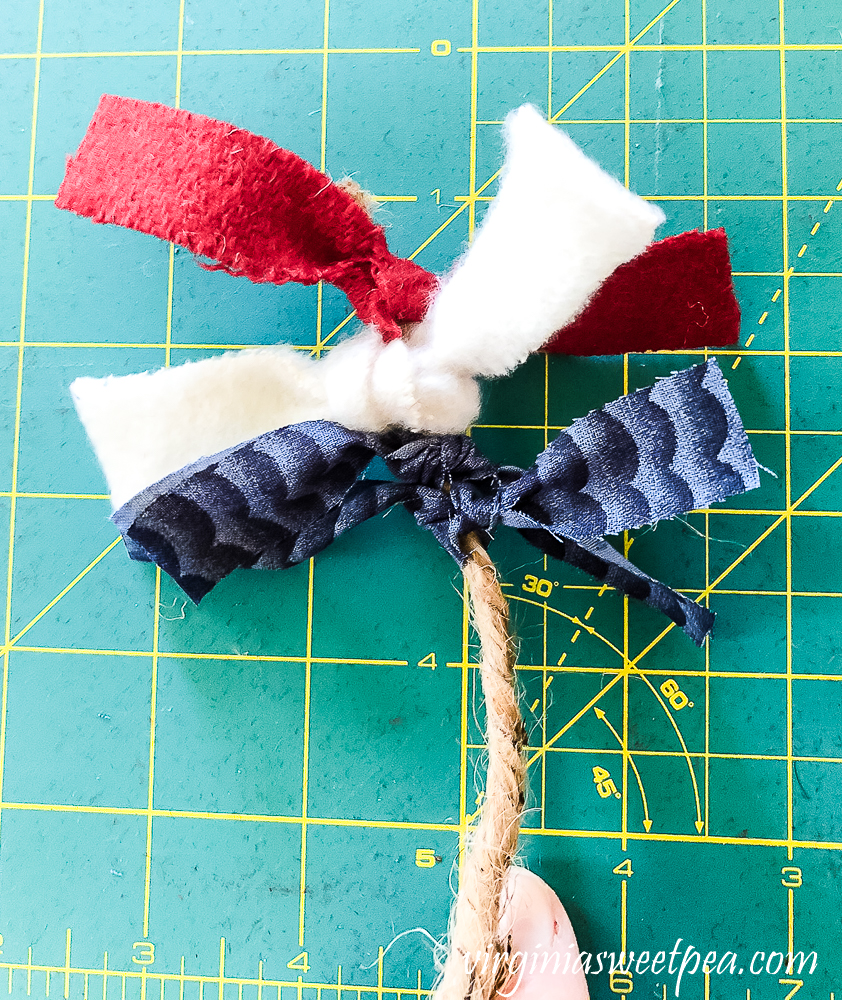 Continue adding strip of red, white, and blue until the twine is covered.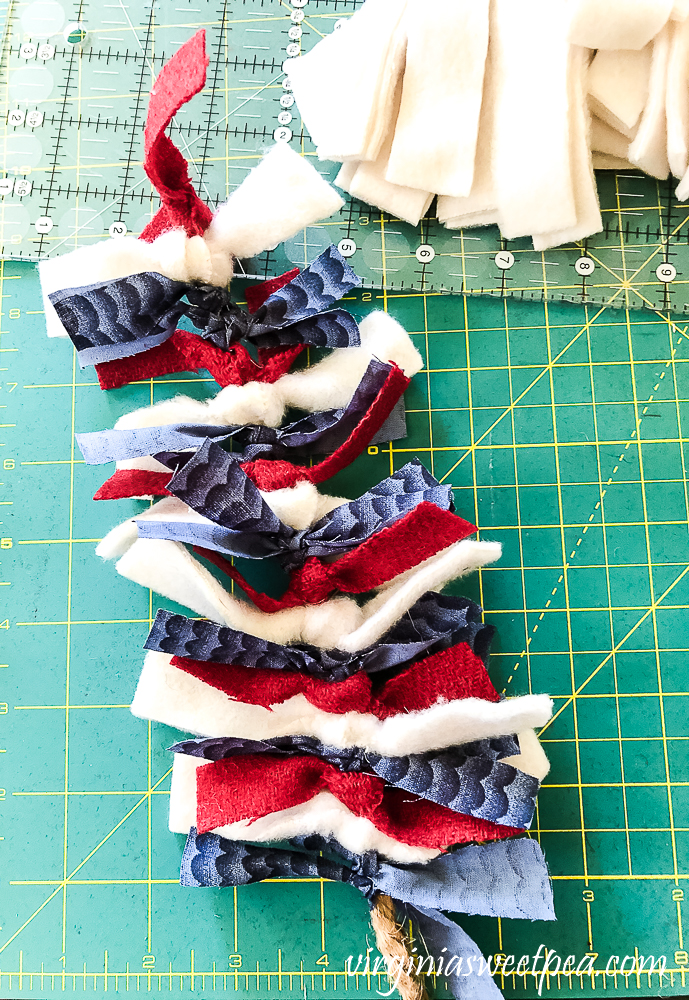 I cut too many strips but would rather have too many than not enough.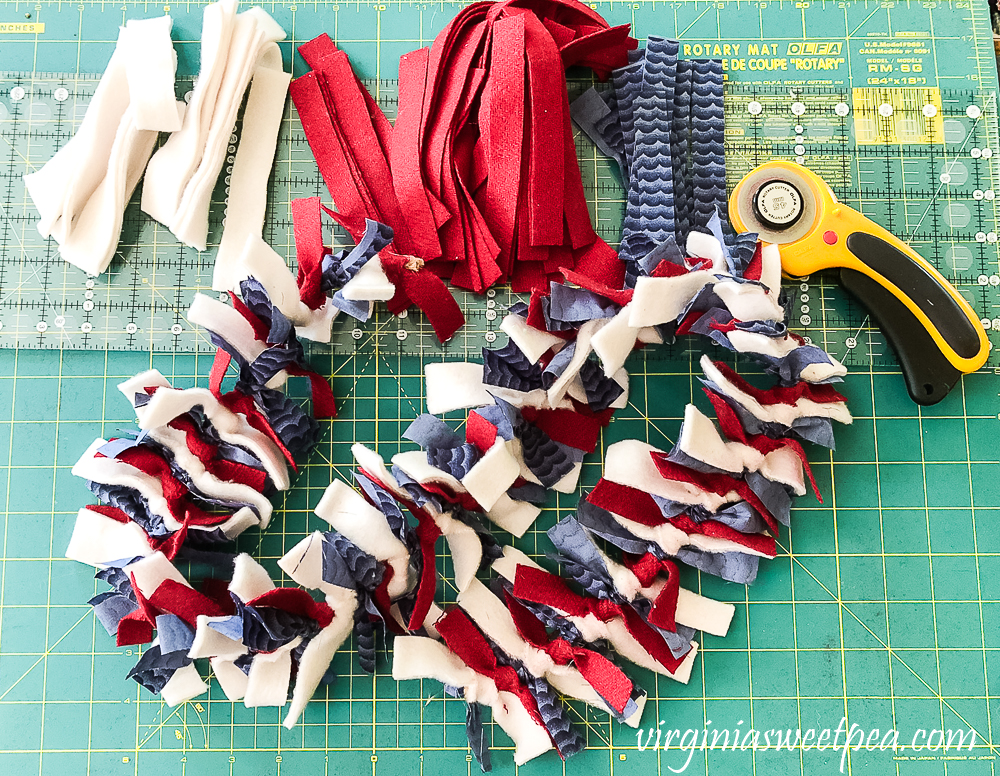 Using the Fabric Garland
After all of the strips were tied into place, I gave the garland a shake to fluff up the strips and then placed it on my mantel.
The garland added just the pop of color that my mantel was missing.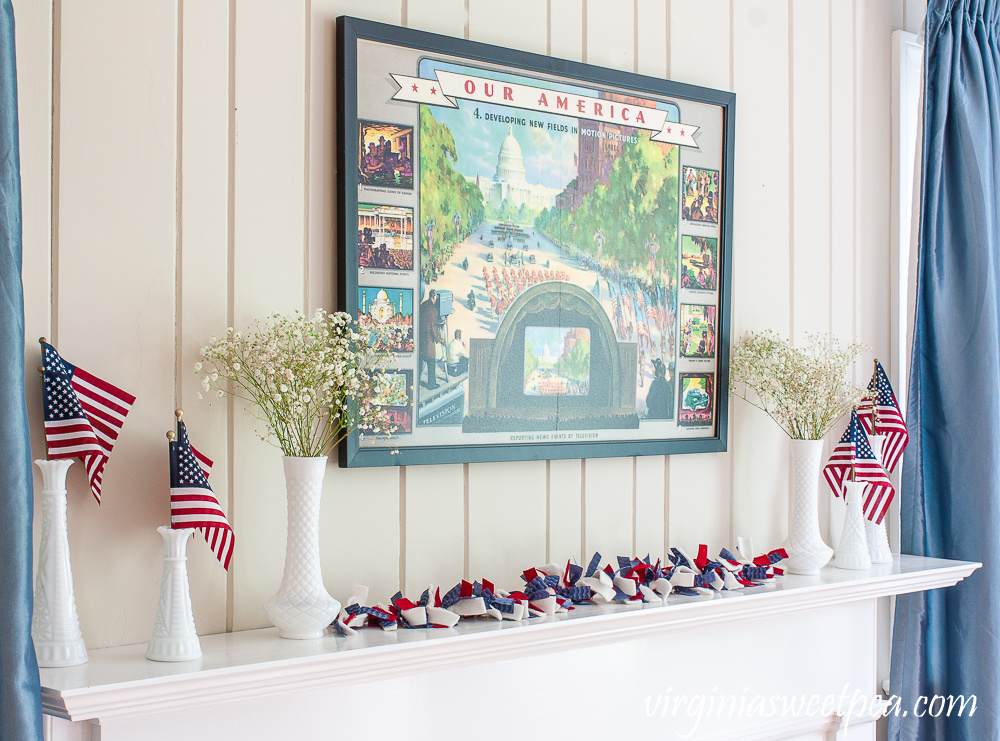 Since I had all of the materials on hand, the cost to make this garland was free.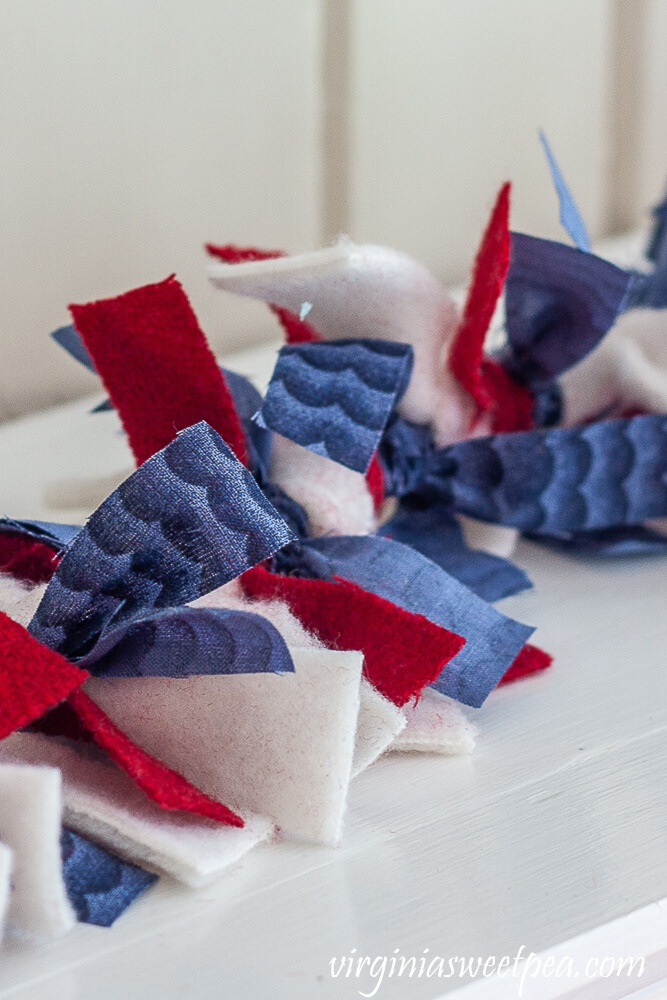 More Thrifty Projects to Enjoy
Now it's time to enjoy the projects that the rest of the Thrifty Style Team is sharing today. Click on the links below to see each thrifty project.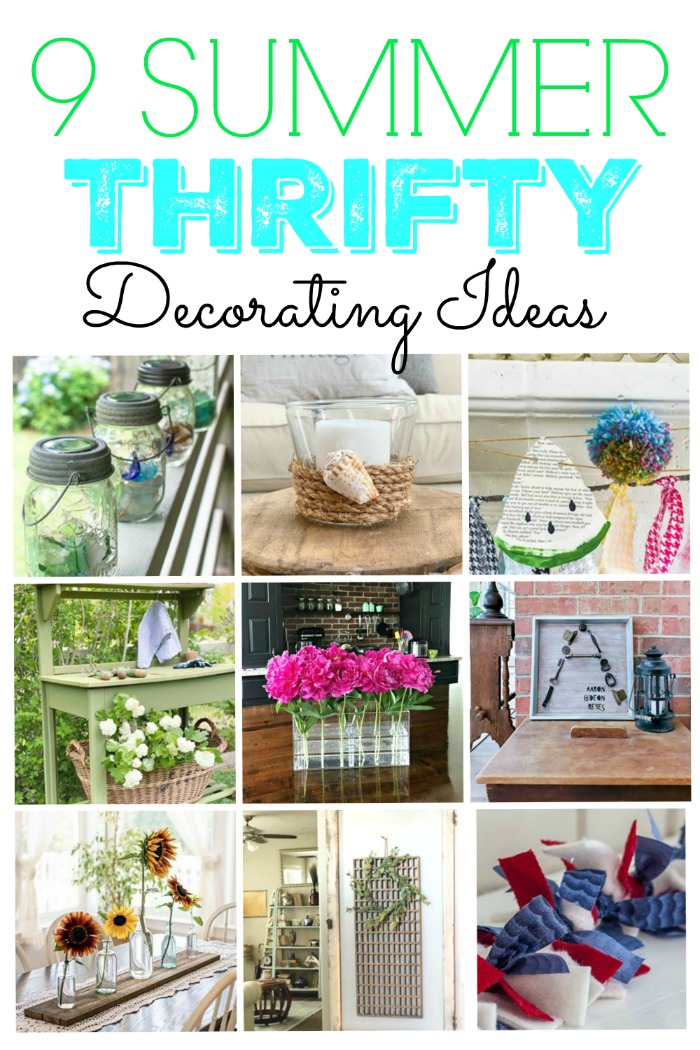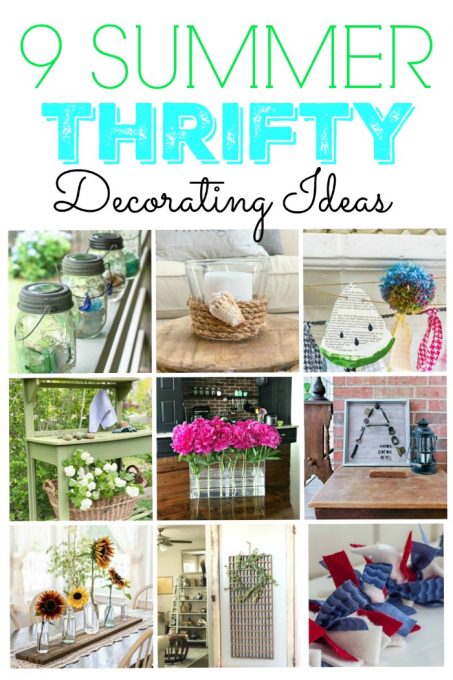 Patriotic Ideas
Every year I love decorating my home with red, white, and blue for patriotic holidays. These are some of my favorite patriotic posts.